START FREE ONLINE QUOTE NOW
"By submitting this form, you agree that a licensed sales representative may contact you about Medicare Advantage, Prescription Drug, and Medicare Supplement Insurance plans."
"This is a solicitation for insurance."
Insurance agency Arizona and Texas Your Local agent- Insuretech Insurance Agency. Blake Insurance Group LLC is enhancing the way you shop and buy insurance coverage online, we have developed a unique model and process that will match you to the right coverage at the right price. No Broker Fees This was drawn from technology experience. Start your free no-obligation quote now
Why Customers choose Blake insurance group LLC
1, we go beyond getting you just a cheap Insurance rate. Once you get your results, you'll be able to compare much more than just price, Compare reviews from Top Rated Companies in your Area, and choose the best coverage for your needs
2, Through our quick, yet thorough Online Quote Engine, you'll get multiple quotes from top-rated Insurance companies, all in one place, This will save you valuable time and money No need to shop around from company to company. We make the insurance Language Easy to understand
3, Your Privacy is our #1 Priority; we care about your privacy as much as you do. Whether you get your quotes online, over the phone, or from individual carriers, we won't share your information with anyone else
Is it better to use a local insurance agent?
Blake insurance group Local agents work and live in the same area you reside, Tucson Phoenix Scottsdale Glendale Peoria Gilbert Chandler Arizona we  provide distinctly personalized service to our clients shopping for insurance in Dallas San Antonio Austin Houston Texas with No Broker Fees
we work with more than 40 Top rated insurance companies, in Arizona and Texas real value in working with an independent insurance agency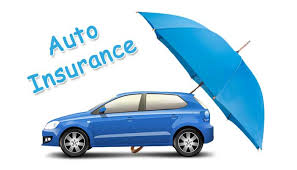 Get Fast, Cheap Car Insurance. Compare rates from Arizona car insurance companies.
Are you tired of paying sky-high prices for your auto insurance? Want to know the secrets to getting the best coverage at an affordable price? Look no further! In this article, we'll dive into the world of auto insurance, exploring everything from the basics to the latest industry trends.
Discover how to save money, choose the right coverage, and find the best auto insurance for you. So, buckle up and keep reading to become an auto insurance expert!
We suggest buying comprehensive auto insurance rather than minimum coverage to ensure you have enough protection if you're in a significant accident. We help you find Auto insurance coverage that is right for you, so you're not paying for anything you don't need​
Is car insurance high in Arizona?
Arizona drivers pay an average of $1,282 per year for auto insurance, cheaper than the national average of $1,431 per year"
Motorcycle Insurance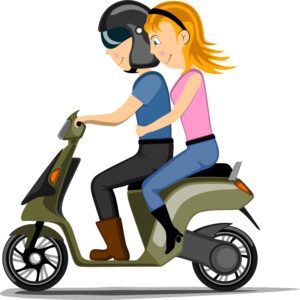 Are you a motorcycle enthusiast looking for the perfect bike insurance policy? Look no further! At Blake Insurance Group, we offer a wide range of coverage options and discounts to keep you and your ride protected. Whether you're cruising on a sport bike, touring bike, cruiser, moped, standard motorcycle, or custom hog, we've got you covered.
Did you know that over 50% of riders overpay for their motorcycle insurance? Don't be one of them! Get a fast and free motorcycle insurance customized quote online today and explore your options. Our agents will answer all of your questions and help you find the best policy for your needs.
So, what does motorcycle insurance cover? Bodily injury and property damage liability, uninsured/underinsured motorist coverage, and comprehensive and collision coverage are all essential components to keep you and your ride safe.
And with our competitive rates and accessories coverage for your extras, you won't have to skimp to get a great price. Keep reading to learn more about motorcycle insurance and how you can save big with Blake Insurance Group!
Classic Auto Insurance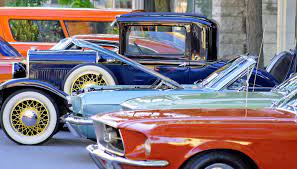 Are you a proud owner of a vintage, antique, or collectible car? If so, you need classic auto insurance to protect your beloved investment. But classic cars deserve unique insurance coverage to ensure that they are adequately protected.
The Best classic and collector car insurance companies offer customized coverage designed for classic cars, motorcycles, tractors, and military-like agreed value, spare parts coverage, inflation guard, and no annual mileage limits.
Protect Your Passion with vintage classic Insurance Designed for Your Classic Auto Insurance Agency can help you get classic car insurance for vintage automobiles. In this article, we'll explore the ins and outs of classic car insurance, including what it is, how it works, and the different types of coverage available.
We'll also dive into the best car insurance companies for the most ideal options for your classic car insurance coverage. So, buckle up, and let's get started!
Home Insurance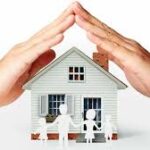 Welcome to the world of homeowners insurance! Protecting your home and personal belongings against damage or theft is essential, and that's where homeowners insurance comes in. But what exactly is homeowners insurance, and how does it work? Homeowners insurance is a package policy that covers both damage to property and liability or legal responsibility for any injuries and property damage policyholders or their families cause to other people.
It provides valuable protection for the physical structure of your home, your personal belongings, and your liabilities. However, with so many different types of homeowners insurance policies to choose from, making the decision of which one is right for you might feel overwhelming or confusing. But don't worry, we're here to help! In this article, we'll provide you with an overview of homeowners insurance and help you understand the basics of what it covers, what it doesn't cover, and how much it costs
 So, how much is homeowners insurance?
The average home insurance premium was $1,512 in 2022, according to the most recent data from the National Association of Insurance Commissioners (NAIC). But keep in mind that home insurance costs vary depending on location, coverage limits, credit score, claim history, and other factors
 At Blake Insurance Group, we'll compare premiums, coverage plans, policies, and available options from major insurance companies, to help you identify the best company and policy for your needs. So, let's dive in and learn more about homeowners insurance!
Renters Insurance​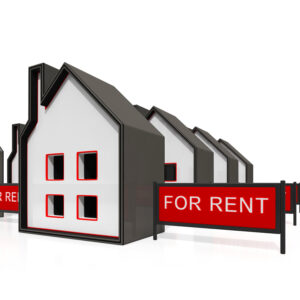 Are you renting your home or apartment? Have you thought about what would happen if something unexpected happened to your personal belongings? Renters insurance is designed to cover unexpected events, including theft of your personal property and injuries that you are liable for to visitors
 But do you really need renters insurance? The short answer is yes. While it's not legally required, many landlords require tenants to have renters insurance and it can be surprisingly affordable.
Plus, renters' insurance can give you peace of mind knowing that your belongings are covered in case of an unexpected event, Compare rates from top insurance companies in your area
What's Condo Insurance?
Are you a condo owner? Have you ever wondered what would happen if your condo was damaged by a fire or a natural disaster? You might think that your homeowner's association (HOA) would cover the damage, but unfortunately, that's not always the case.
Most HOA contracts only cover damage to the exterior of the building, leaving condo owners responsible for everything inside their homes. That's where condo insurance comes in. In this article, we'll explain what condo insurance is and why it's essential for condo owners to have it. Read on to learn more about how condo insurance can protect you and your family
Mobile Home Insurance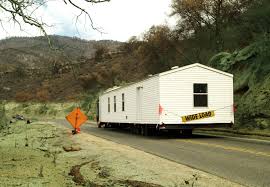 Mobile or manufactured home insurance is similar to a standard homeowners insurance policy, but it provides coverage for mobile and manufactured homes. It covers the home, personal property, and liability claims. The coverage includes fire, wind, hail, water damage (excluding flood), theft, hurricanes, and visitor injuries.
The policy also pays to repair or replace the structure of your mobile home if it's damaged by events your policy covers, up to a limit you choose.  It is not required by law, but a mortgage company and/or mobile home community may require homeowners to purchase coverage.
 The cost of mobile home insurance is between $300 and $1000 annually, but it can cost more in some situations.  Most mobile home insurance policies don't provide coverage while the home is in transit.  If you own a modular or manufactured home, you can't insure it with a standard homeowners insurance policy.
Flood Insurance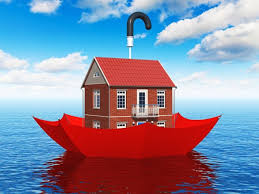 Are you covered if your home is damaged by a flood? The answer is no unless you have flood insurance. Homeowners' insurance policies do not cover flood damage, so if you want financial protection from floods, you must buy insurance through the National Flood Insurance Program.
Flood insurance can cover buildings, the contents in a building, or both. But what exactly does flood insurance cover? According, flood insurance covers damage caused by scenarios such as heavy rainfall, overflowing bodies of water, and hurricane storm surges. It pays to repair the structure of your home and replace damaged personal belongings.
If you're interested in getting a personalized flood insurance policy and only paying for what you need, you can compare cheap insurance rates and see how much you can save Call Us Today
Commercial Insurance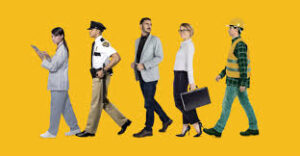 Are you a business owner looking to protect your livelihood? Look no further than commercial insurance. From property damage to legal liability, business insurance covers a wide range of unexpected losses that could otherwise cripple your company.
But what exactly does business insurance cover? The answer is simple: it helps protect your company, employees, and leadership from unexpected losses
At Blake Insurance Group, we offer a variety of commercial insurance products, including general liability, commercial property, and business owner's policies. 
Life Insurance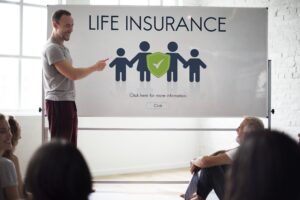 Life insurance
Are you wondering who needs life insurance? Life insurance is a contract between an insurer and a policyholder that guarantees payment to the policyholder's beneficiaries upon their death. It can help maintain a family's standard of living by providing income-tax-free money to help pay for funeral expenses and other financial obligations.
 But who needs it? Wealthy families who expect to owe estate taxes, families who can't afford burial and funeral expenses, and anyone who wants to protect their family's financial future. In this article, we will explore the importance of life insurance and why it's essential to have it
Individual health insurance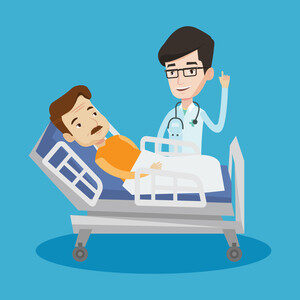 Are you tired of the confusing world of health insurance? Look no further than individual health insurance! Individual health insurance is coverage that is purchased on an individual or family basis, as opposed to being offered by an employer, see how to get it, to protect you from high medical costs.
At Blake Insurance Group, we offer a variety of individual and family health insurance plans from the nation's top health insurance companies like UnitedHealth, BlueCross Blue Shield, Humana, Cigna Healthcare, and more. Compare plans and enroll now for 2023 coverage!
Small Group Health Insurance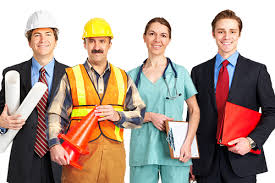 Are you a small business owner looking for ways to attract and retain top talent? Look no further than small group health insurance! Small group health insurance is medical insurance purchased by businesses with 50 or fewer full-time equivalent employees to provide health coverage for employees and their families.
Not only does it help retain and recruit employees, but it can also increase productivity and boost morale. Benefit packages from Blake Insurance Group offer full medical, dental, vision, and perks with no hidden fees and flexible health plans to suit your business. Don't miss out on the tax benefits and advantages of small-group health insurance - contact us today to learn more!
Dental and Vision Insurance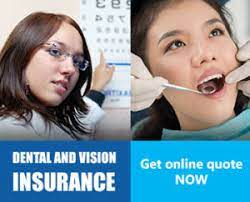 Are you someone who avoids going to the dentist because of the high costs? Dental insurance can help you minimize out-of-pocket expenses and make it easier to go to the dentist. But what exactly does dental insurance cover? Basic dental insurance covers preventive care such as checkups, cleanings, x-rays, and a few basic procedures, like cavity fillings.
Full coverage plans cover much more. Vision insurance works a little differently than dental insurance. Like a dental plan, a vision plan provides coverage for routine exams not covered by most. Blake Insurance Group offers dental and vision insurance plans that can help you maintain your oral and vision health
Health-share Plans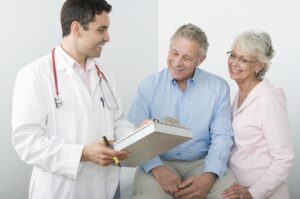 Are you tired of paying high premiums for traditional health insurance?
Look no further than Health Care Sharing Plans! These plans, also known as Medical Sharing plans, offer an affordable alternative to traditional health insurance. Unlike insurance, health share plans do not have premiums, but rather contribution amounts.
These amounts are typically half or less the cost of an unsubsidized health insurance policy. In this article, we will explore the pros and cons of Christian health share plans and review the best and most affordable options currently available
Medicare Insurance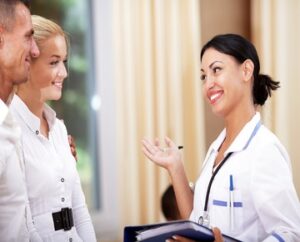 Are you turning 65 soon or have a disability? Are you wondering how you can apply for Medicare insurance plans? Medicare is a federal health insurance program that provides coverage for people who are 65 or older, people with certain disabilities, and people with End-Stage Renal Disease. If you are eligible for Medicare, you may choose a Medicare Advantage or Medicare Supplement insurance called Medigap, a plan to help cover what Original Medicare doesn't.
These plans help pay for healthcare costs such as co-pays and deductibles. Medicare Advantage plans include HMO, PPO, and Dual Eligible Special Needs Plans offered by a private company that contracts with Medicare to provide you with all your Part A and Part B benefits. Learn more 
Mexico Insurance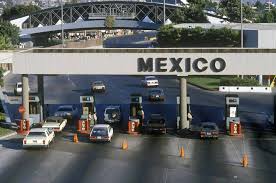 Are you planning a road trip to Mexico? Don't forget to get Mexico auto insurance! Your US auto insurance policy won't cover your car if you drive into Mexico. But don't worry, buying Mexican auto insurance is easy and affordable.
You can even get a quote and purchase a policy online in minutes! Whether you need short-term or extended coverage options, including physical damage, liability, vandalism, partial theft, medical payments, roadside assistance, and more, there are many Mexico travel insurance plans to choose from. So, can you get Mexican auto insurance online? Yes, you can! Start a free quote now at blakeinsurancegroup.com
Insurance Companies In Arizona and Texas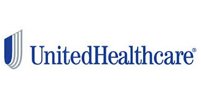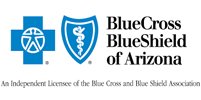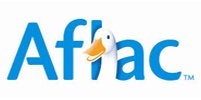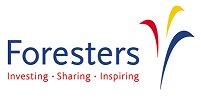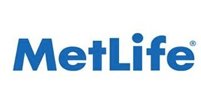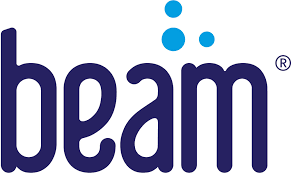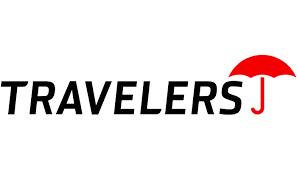 WE PROUDLY SERVE THESE STATES