Get Insurance Now! (Free No Obligation Quotes No B/S Calls or spam email)
Mexico insurance Arizona
• 1 Enter Info
• 2 Buy
• 3 Print Policy
What does Mexico tourist auto insurance cover?
*Bodily injury or property damage you cause to others
*Medical payments for you and your passengers
*Physical damage and theft
*Legal assistance
*Roadside assistance
Mexico Tourist Auto
Mexico Insurance for US and Canada Residents who are driving to Mexico in the US or Canada plated vehicle.
Air ambulance Services will get you to your home hospital in the event of an Emergency Medical Evacuation.
Boat & Personal Watercraft

Watercraft Liability Insurance for boats, jet skis, yachts, and other personal watercraft that operate in Mexico waters
Mexico Insurance Coverage options for every budget and travel plan

Your Guide to Mexico Insurance: Driving, Traveling, and Living with Peace of Mind
As a seasoned travel insurance agent, I often find myself in discussions about Mexico insurance. This guide aims to break down the essentials of Mexico insurance in a reader-friendly, easily digestible manner.
Understanding Mexico Insurance
If you're a US or Canadian resident planning to drive your vehicle to Mexico, it's crucial to have a suitable Mexican auto insurance policy in place. The same applies if you're planning on enjoying Mexico's beautiful waters in your personal watercraft, whether it's a yacht, jet ski, or a boat, you will need Mexican boat liability insurance.
 Mexico Insurance Coverage: Your Options
Mexico insurance coverage comes in all shapes and sizes, suiting every budget and travel plan. Whether you're visiting for one day or staying for a year, there are tailored policies for your car, motorcycle, or even RV.
Basic Coverage
A basic policy includes liability, travel assistance, medical payments, and legal assistance. This is a great starting point for most travelers.
 Standard Coverage
Standard coverage extends the basic plan by adding collision and theft coverage, providing additional peace of mind.
Extended Coverage
The most comprehensive option includes everything from the basic and standard packages plus vandalism, partial theft, US repair, and fixed deductibles.
Regardless of the coverage level you select, all policies include roadside assistance, ensuring you're never alone, even when you're miles away from home.
Reliable Claims Assistance
In the event of an unforeseen incident, rest assured, your Mexico insurance company will guide you through the claims process. Stay at the scene until the authorities arrive, then call the toll-free number on your policy. An adjuster will be dispatched to assist you.
Mexico Travel Insurance Online: Your Fast and Easy Solution
Purchasing Mexico travel insurance online is a straightforward process. Just answer a few simple questions, and you'll have your policy sorted in minutes.
Mexican Auto Insurance Cost: What to Expect
Often, I'm asked, "How much is Mexican car insurance?" The truth is, it varies. The value of your car, the limits of liability you select, and the duration of your stay in Mexico all factor into the cost.
Generally, Mexican auto insurance policies come in daily, weekly, semi-annually, or annually priced packages. Interestingly, the daily rate over a longer stay can sometimes cost the same as a six-month package.
Choosing the best Mexican insurance company depends on your specific needs and circumstances. These three companies, Chubb, HDI Seguros, and Grupo Nacional Provincial, all offer robust and comprehensive Mexico insurance solutions. Their unique features and strengths cater to a broad spectrum of needs, ensuring that you can find the best coverage for your travel in Mexico.
So, whether you need Mexican auto, motorcycle, boat, or even Mexico tourist auto insurance, it's easier than ever to find coverage online. With a few clicks, you can secure peace of mind for your Mexican adventure.
Remember, your journey should be memorable for the right reasons. Drive safe, and enjoy the incredible experiences Mexico has to offer. Safe travels!
Top Mexico Insurance Companies: Chubb, HDI Seguros, and Grupo Nacional Provincial
Navigating through insurance options can feel overwhelming, but knowing more about the companies behind these policies can help simplify your decision. Let's dive into the specifics of three top Mexico insurance companies: Chubb, HDI Seguros, and Grupo Nacional Provincial.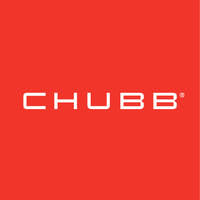 Chubb has established itself as a global powerhouse in the insurance industry, earning the title of the world's largest publicly traded property and casualty insurance company. Moreover, it stands as the largest commercial insurer in the U.S.
With a presence in 54 countries and territories, Chubb is known for its extensive product and service offerings, broad distribution capabilities, risk expertise, underwriting discipline, and exceptional financial strength. This company is adept at crafting the best insurance coverage and service for individuals and businesses of all sizes.
When it comes to Mexican auto insurance, Chubb is a trustworthy choice. The policies they offer come with varied features, including daily, six-month, and annual policies, full coverage or liability-only options, and various limits of liability up to US $500K. Chubb also provides comprehensive legal, medical, and travel service 24/7 with all policies. One unique aspect is that their claims and repairs can be settled either in Mexico or the U.S., providing extra convenience for policyholders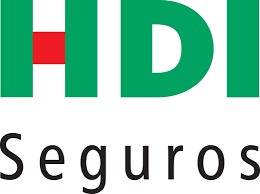 HDI Seguros belongs to the Talanx Group, one of Germany's largest companies. Despite its European roots, HDI Seguros maintains a strong local presence with more than 1,500 Mexican employees committed to providing quality service.
HDI Seguros offers high-quality Mexico insurance products and services. Their bilingual staff and a claims office in McAllen, Texas, ensure smooth communication and prompt claim settlement.
In terms of Mexican auto insurance, HDI offers daily, six-month, and annual policies. They have full coverage for many motorcycle models and various limits of liability up to US $500K. With HDI, you also get 24/7 claims, medical, and travel services and roadside assistance on most policies.
Grupo Nacional Provincial

Grupo Nacional Provincial stands as one of the most experienced and solid Mexican insurance companies. They have built a reputation over the years for providing financial protection to their insured and taking care of their dreams, stories, emotions, and experiences.
GNP Seguros offers various auto insurance policies tailored to different needs. These include daily, six-month, and annual policies, full coverage or liability only, and full coverage for many motorcycle models. Similar to the other two insurers, GNP also provides various limits of liability up to US $500K.
What sets GNP apart is its 24/7 availability of claims, medical, and travel services, and roadside assistance on most policies. Expanded coverage, including vandalism and partial theft, is also offered on their Premier policy.