DENTAL VISION INSURANCE-INDIVIDUAL VISION AND DENTAL INSURANCE
Dental and vision plans for Arizona
Preventive dental care can save you money by keeping your mouth protected from more serious dental issues. Besides protecting your smile, regular dental check-ups help monitor your overall health. Many risks, such as diabetes, oral cancer, and heart disease can be detected early on by a dentist.
What Is Dental Insurance?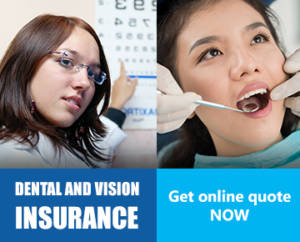 Dental insurance, which is separate from your primary health insurance, provides coverage to help protect you from the high costs of dental care. Dental insurance may be offered to you as an employment benefit, or you can buy a plan from a health insurance company.
Approximately 65% of the U.S. population have dental insurance.
Most dental plans work similarly,
• You pay a monthly premium.
• A waiting period may be necessary before coverage can begin.
• You may need a primary dentist in the insurance provider's network.
• There may be an out-of-pocket deductible to meet before your plan covers a percentage of the out-of-pocket costs for care.
• Most plans have an annual maximum allowance.
• Your plan may require a copay with each visit.
• Most preventative care costs $0– this care includes an annual exam, cleaning and x-rays.

What Does Dental Insurance Cover?
Most full coverage dental insurance plans use the 100/80/50 cost-sharing model.
• 100% of the costs of routine and preventative services, such as cleanings and check-ups every six months with annual x-rays, are paid by insurance.
• 80% of the costs of basic services, such as fillings, extractions and root canals, are paid by insurance.
• 50% of the costs of major services, such as bridges, crowns, dentures and implants, are paid by insurance.
Some plans also cover a portion of orthodontic appliances, such as braces and retainers. Choose the plan that offers the best coverage for you and your family's current and future dental needs.
What Doesn't Dental Insurance Cover?
Dental insurance doesn't typically cover cosmetic dental services, which are considered not medically necessary. These procedures include any dental procedure that is done for aesthetic reasons, such as teeth whitening or non-essential veneer placement, and they could leave you with a significant out-of-pocket expense.
Types of Dental Insurance Plans-DENTAL VISION INSURANCE
There are many different types of dental insurance plans, each with different benefits and out-of-pocket costs. Some offer a large network of dentists for a higher monthly premium while others have a lower monthly premium but require more out-of-pocket expenses for certain procedures.
The three most common types of dental insurance plans include:
• Preferred provider organizations (PPOs). The most common type of plan, a PPO uses a network of dental providers to provide care for an agreed-upon fee. Using an out-of-network dentist with this plan will cost more out of pocket.
• Dental health maintenance organizations (DHMOs). A DHMO pays the network of dental providers a set monthly fee regardless of whether you choose to receive dental care. Some services are covered 100% while others may require you to pay a small co-payment.
• Discount or dental savings plans. These plans are sold to you by a company contracted with a group of dental providers agreeing to discount their dental fees. Most of these plans include cosmetic services, and you pay for treatment at the discounted rate determined by the plan.
If you've got health insurance and you're looking to make a new addition, like vision, the first question you might ask yourself is: What is vision insurance? Of course, vision insurance covers the eyes, but what does that mean exactly?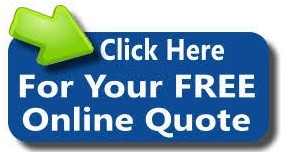 For most of us who work and get medical benefits through our employer, once a year we are asked to select a cheap insurance plan as part of our health group benefits. Every year we are also given a choice to add coverage for dental and stand-alone vision plans
Most of the time you will come out as a winner since dental and vision packages can save you a lot of money in the long run. Most of the major providers make this plan available at a reasonable rate. Some of the plans are tied to your health insurance but some are available independently
Dental and vision insurance are two common add-ons that you can get in addition to your regular insurance which can save you thousands of dollars in medical treatment every year. you can get dental discount plans, a very affordable
What Is Vision Insurance?
If you need glasses, either for the first time or to replace your old ones, you might want to get some help paying for these expensive items with vision insurance. Nowadays, vision insurance is more than just eyeglasses.
Different plans offer varying coverage. Vision insurance covers:
• Eye exams
• Eyeglass frames
• Eyeglass lenses
• Contact lenses
• X-rays.
The degree to which how much you pay and how much your provider pays depends upon your policy. While not all policies pay for more advanced procedures, like LASIK, they do often offer discounts. In these matters, it's the insured who is responsible for paying for the procedure, less the discount.
Most vision insurance policies cover all the basics either by copay or through an annual allowance. While co-pays for eye exams and x-rays can often be free, most services fall under the guidelines of an annual allowance or a discount. Most vision plans offer services through in-network providers. Going out-of-network often means paying for procedures yourself.
Key Points.
• Most vision insurance policies cover just the basics, like eye exams, x-rays and eyeglasses. If you're interested in more advanced products and procedures, like contact lenses and LASIK surgery, look for a plan that offers shared expenses or discounts.
• Most vision plans come with an annual allowance. If you want vision insurance for the whole family, make sure this annual allowance allotment is enough to cover you all.
• Few vision plans cover all the costs. Be aware that when you get a whole set of glasses, frames and lenses, you will almost always have to pay extra expenses. While most vision plans do not cover all the costs, they are still a great help.
• It's important to know exactly what you need. If it's flexibility and greater choice you're looking for, then a Preferred Provider Plan (PPO) or indemnity plan is the right choice for you. If you're on a budget, however, and pinching your pennies, then a Health Maintenance Organization (HMO) or Point of Service (POS) plan may better suit your needs.
• Make sure you know the difference between a benefits package and a discount plan. Benefit packages typically get included in most HMO and Medicare advantage plans, while discount plans are more often stand-alone items for people looking to get the most flexibility out of their vision insurance coverage.
Companies that offer Individual vision and dental insurance in AZ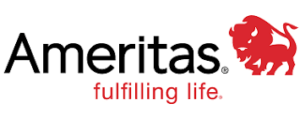 Ameritas individual dental insurance is an affordable way to maintain dental health when you are not covered by an employer. And having your own plan means it's portable– you can take it with you if you retire, change jobs, start your own business, or take a sabbatical.
• Each plan provides a different level of benefits to meet your individual needs.
• All plans cover preventive services, such as an annual dental exam and cleaning, at 100% when visiting a network provider.
• You have the freedom to use any dentist with the opportunity to save an average of 30% with an Ameritas Dental Network provider.
• If you know your dentist is in the Ameritas Dental Network, take advantage of one of the "network" plans to save money on your monthly premium.
How many hours do you spend each day staring at digital devices? Researchers at the Weill Cornell Medical College in New York report that Americans are exhausting their eyes because of too much screen time, which can cause vision problems such as eye strain, irritation, dryness, fatigue, blurred vision, and sleep problems.
Ameritas individual vision insurance is an affordable way to maintain vision health when you are not covered by an employer. And having your own plan means it's portable– you can take it with you if you change jobs, start your own business, or take a sabbatical.
• Out-of-network benefits– the plan provides an allowance and you are responsible for any cost above that amount.
• No waiting periods.
United healthcare dental and vision insurance.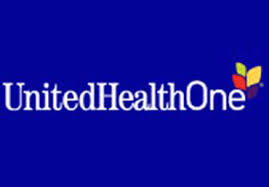 United Healthcare offers vision insurance in two different ways.
Combining your dental and vision insurance.
By adding a vision insurance rider to your dental insurance plan you get access to vision care plan benefits like routine eye exams, allowances for prescription glasses and contacts, and discounts on other vision services.
Buying standalone vision insurance plans.
Vision insurance as a standalone plan has those same benefits and even more flexibility as you can choose a plan that covers glasses, contacts, or both.
Vision insurance is designed to help you cover and budget for ongoing vision care expenses like routine eye exams, prescription glasses, and contact lenses.
United-healthcare offers vision plans underwritten by Golden Rule Insurance Company that feature:
• Coverage for people of all ages.
• No waiting periods.
• Saving through a national network of vision service and eye-wear providers.
• Freedom to go out of network and still get benefits if you pay the difference between your plan allowance and your final cost.
No matter your life stage, VSP has options to keep you covered.
As a VSP member, you'll receive access to care from great eye doctors, quality eye-wear, and the affordability you deserve, all at low out-of-pocket costs.
Individual Coverage
Buy VSP coverage on your own.
individual plan options for you starting as low as $13 a month.
Ideal for:
• Retirees.
• Self-employed or part-time individuals.
• Those changing jobs.
Have VSP coverage through your employer? Take care of your eyes by enrolling in VSP and focus on what's important to you!
Options for Enrollment.
• Enrolling during the open enrollment period.
• Enrolling after a qualifying life event.
• Those changing jobs.
• Why Enroll with VSP?
• We know that caring for your vision is personal– something you'd only leave in the hands of someone you trust. That's why we're committed to providing you with the best choices in doctors and eye-wear styles, all while saving hundreds of dollars!
 Doctor Network.
• VSP doctors are independently certified and highly credentialed, making it easy to choose the eye doctor who's right for you. Through a Well Vision Exam ®, the most comprehensive eye exam available, your VSP network doctor can detect signs of health conditions like diabetes, high blood pressure, and high cholesterol.
Premier Program.
• The Premier Program gives you a wide selection of featured frame brands, advanced eye exams using the latest high-tech equipment, access to exclusive Bonus Offers, and more, all at one convenient location.
• Special Offers and Savings.
• With Exclusive Member Extras, savings never looked so good. You'll have access to exclusive offers from leading industry brands, totaling more than $2,500 in savings. VSP Members get an extra $40 to spend on select frame brands and save up to 40% on non-covered lens enhancements when seeing a VSP network doctor.
• Superior Personalized Service.
• As the only national not-for-profit vision insurance company, we put our members first so you can trust you're getting the best care. It's no wonder 92% of our members are satisfied with VSP.