Decoding Accident Insurance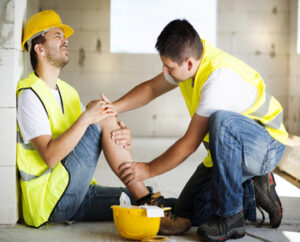 So, what does accident insurance mean? Accident insurance, sometimes known as supplemental accident insurance or personal accident insurance, acts as a financial buffer, should you face unexpected medical costs due to accidental injury. Accidents happen, but with the right planning, these unpredictable events don't have to shake your financial stability
From slipped discs while gardening to sports-related injuries your children may face, the coverage provided by accident insurance is expansive.
However, to grasp its scope completely, we need to address the query: what is covered under personal accident insurance?
Personal accident insurance covers a broad range of circumstances, providing a lump-sum benefit for accidental injuries, including fractures, burns, dislocations, and even accidental death. What sets accident insurance apart is its focus on the unexpected, the unintentional, offering a financial safety net when you need it most.

Accident Insurance vs. Life Insurance
Life insurance and accidental death and dismemberment (AD&D) insurance are two types of insurance policies that provide financial protection to your loved ones in the event of your death. Here are some differences between the two:
**Life Insurance**
– Covers most causes of death, including natural causes, accidents, homicide, and drug overdose
– Pays out a death benefit to your beneficiaries regardless of the cause of death, with some exceptions such as suicide within the first two years of owning the policy
– Can be purchased as a term or permanent policy
– Can be used to diversify your investment portfolio or to provide long-term financial obligations or coverage needs, like dependents who require lifelong care
**Accidental Death and Dismemberment (AD&D) Insurance**
– Covers only accidental death or accidental injury, such as loss of limb
– Pays out a death benefit or dismemberment benefit only if the cause of death or injury is an accident.
– Can be purchased as a stand-alone policy or as a rider to a life insurance policy
– May be less expensive than life insurance
It's important to note that AD&D insurance is not a substitute for life insurance, as it provides much less protection than life insurance. If you want coverage in case you're accidentally seriously injured, it can make sense to get an AD&D policy or rider in addition to your standard life insurance policy. Personal accident insurance is another type of insurance that covers claims to death due to an accident, but it is different from life insurance
Accident Insurance: A Worthwhile Investment?
Is accident insurance worth it? Well, let's consider a real-life scenario. The average cost of treating a broken leg in the US is around $9,300. Even with comprehensive health insurance, you might find yourself responsible for about $3,720 in out-of-pocket medical costs, not to mention potential income loss during recovery. Accident insurance can significantly lighten this financial load, making it a wise addition to your insurance portfolio.
Top Providers for Accident Insurance
Ready to get an accident insurance quote or perhaps compare accident insurance options? There are numerous reliable providers, each with their unique offerings. Let's delve into a few:
UnitedHealthcare
Recognized for their robust coverage, offers several accident insurance plans. Their Accident ExpenseGuard, Accident ProGuard, and Accident ProGap plan all provide lump-sum benefits for eligible expenses related to an accidental injury. These payments are made directly to you, regardless of other insurance coverage you may have.
Aflac
Known for its duck mascot, Aflac is a reputable insurer with an impressive accident insurance policy. This plan can cover emergency treatment expenses, treatment-related transportation and lodging costs, and more. Additionally, Aflac's Accident Advantage INDIVIDUAL ACCIDENT-ONLY INSURANCE offers a wide range of benefits.
Pivot Health
Pivot Health's Latitude membership package provides a myriad of benefits that can help manage everyday healthcare costs while covering other expenses incurred due to illness or injury. These supplemental insurance benefits include Accident Medical Expenses, Critical Illness, Accidental Death & Dismemberment, and Daily In-Hospital Indemnity.
IHC Group
IHC Group offers Gap Plans, which provide bundled insurance benefits that cover your deductible cost in case of an accident, critical illness, or hospital confinement.
National General Accident Insurance
The National General offers AcciMed and VitalGuard plans, both designed to cater to unexpected out-of-pocket costs associated with accidents, accidental death, and dismemberment.
Unpacking AD&D Insurance
Accidental Death and Dismemberment (AD&D) insurance is a type of insurance policy that provides coverage for accidental death or dismemberment of the insured. Here are some key points to know about AD&D insurance:
**What is AD&D Insurance?**
– AD&D insurance is usually added as a rider to a health insurance or life insurance policy.
– It covers the unintentional death or dismemberment of the insured, which includes the loss or loss of use of body parts or functions such as limbs, speech, eyesight, and hearing
– It includes a schedule that details the terms and percentages of the various benefits and covered special circumstances.
– It pays a benefit upon the accidental death of an insured or upon the loss of a limb due to an accident
– It can be purchased as a standalone policy or as a rider to a standard life policy.
**What Does AD&D Insurance Cover?**
– AD&D insurance covers fatal and nonfatal accidents involving dismemberment or loss of eyesight or hearing.
– It covers loss of life resulting from a covered accident and can provide coverage for conditions resulting from an accident such as loss of limbs, fingers, eyesight, and permanent paralysis.
– Additional conditions may be covered depending on the policy, and limitations may apply.
**Do I Need AD&D Insurance?**
– If you have adequate life insurance, you generally don't need AD&D insurance.
– AD&D insurance is a voluntary benefit intended to supplement your life insurance coverage.
– It can be a good complement to your standard life insurance policy if you want coverage in case you're accidentally seriously injured.
It's important to know what qualifies as an "accidental" death if you have AD&D insurance, so you know the limits of what the policy will pay if the insured person dies due to injuries caused by an accident, the benefits are paid to the beneficiaries, providing an additional layer of financial support during a challenging time.
The Verdict: Secure Your Peace of Mind
Whether it's to buy an accidental death quote or get a personal accident insurance quote online, being proactive about your coverage can save you a lot of headaches (and heartaches) in the long run. When an accident occurs, it's not just about the physical recovery but also about safeguarding your finances from the impact of unforeseen expenses.
In the face of uncertainty, accident insurance stands as a beacon, ensuring that you and your loved ones can focus on what matters most—recovery and wellness—without the added stress of financial burdens.
So, why wait? Start exploring your options now, get an accident insurance online quote, and pave your way toward peace of mind.
*Disclaimer: Always consult with a professional insurance agent and thoroughly read through any insurance policy to ensure it meets your specific needs.*