Long Term Care Insurance Arizona: Understanding and Purchasing Long-Term Care Insurance in Arizona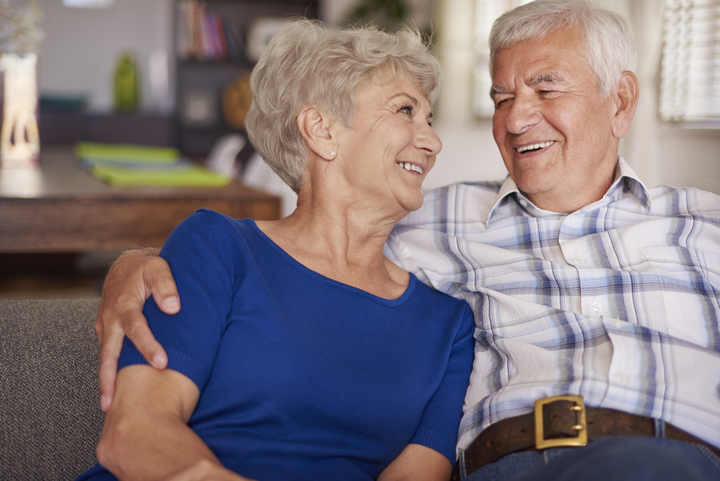 long term care insurance Arizona
Navigating the realm of insurance can often feel like traversing a complex maze. However, when it comes to long-term care insurance, the stakes are higher, particularly in the context of retirement planning.
Unlike conventional insurance types, such as homeowner, car, or catastrophic health insurance, the probability of needing to utilize long-term care insurance is significantly higher.
Research indicates that over half of individuals aged 65 and above will require some form of long-term care during their lifetime. Therefore, investing in long-term care insurance in Arizona isn't just smart; it's practically inevitable. As an experienced insurance agent, I'll take you through the process of understanding and purchasing long-term care insurance, particularly in the Arizona context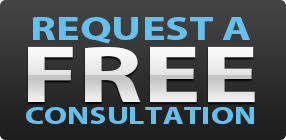 long term insurance Arizona
Can I buy Long Term Care Insurance in Arizona?
Yes, you absolutely can! Purchasing long-term care insurance in Arizona is a viable option for anyone seeking to secure their long-term health and wellbeing
So, what exactly is Long-Term Care Insurance?
Simply put, long-term care insurance assists with the cost of extended medical care when you cannot carry out basic daily tasks, such as bathing, dressing, or eating. This can be due to aging, illness, or disability. It's important to clarify that long-term care insurance isn't synonymous with "nursing home insurance," as often misunderstood. Instead, it covers a spectrum of care options, including supervised living facilities, home care, and traditional nursing care.
Notably, less than 15% of long-term care takes place in a nursing home. Long-term care insurance aims to empower you with the means to receive care in your own home, allowing you to maintain independence and stay close to your loved ones.
Understanding the Cost of Long-Term Care in Arizona
Long-term care can be quite expensive. For instance, Met Life's Mature Market Institute approximates nursing care costs at an average of $213 per day, or $77,745 per year. Assisted living facilities can cost around $2,969 per month, home health aides about $20 per hour, and adult day services at $64 a day. Therefore, purchasing long-term care insurance isn't just about planning for potential needs; it's also about financial foresight and stability.
Inflation is a crucial factor to consider when looking at long-term care costs in Arizona. Given that you might not need long-term care for perhaps 20-30 years, it's essential to consider future costs based on inflation. Most long-term care plans offer inflation protection, enabling coverage to adapt to increased costs in the future.
Navigating the Process of Purchasing Long Term Care Insurance
As an experienced insurance agent, I cannot stress enough the importance of consulting with an unbiased long-term care specialist. They can guide you toward the best coverage at the most competitive rates, helping you take advantage of available discounts.
The following factors are typically considered when determining long-term care insurance costs:
– **Gender:** In most states, women tend to pay more for long-term care insurance due to longer life expectancy and a higher likelihood of benefit claims.
– **Age:** Insurance costs increase as you age. The ideal time for purchasing long-term care insurance is in your early to mid-60s, while couples are advised to do so around age 55.
– **Health Status & Smoking Habits:** Healthy non-smokers typically pay lower rates. It's advantageous to purchase insurance while you're in good health.
– **Maximum Daily or Monthly Benefit Amount:** This determines the maximum amount the insurer will pay for care. Higher coverage limits will likely increase costs.
– **Maximum Benefit Period: ** This sets the limit for the duration of your coverage, which can impact the overall cost.
– **Elimination Period
:** This is the time you need to cover care costs before your policy's benefits kick in. Opting for a longer elimination period can reduce premiums.
– **Riders:** Additional benefits like inflation protection or premium waivers can increase your premium.
Renowned Arizona insurance providers such as Mutual Of Omaha Long Term Care, Genworth Long Term Care, John Hancock Long Term Care, and Transamerica Long Term Care Insurance offer comprehensive plans tailored to individual needs.
Absolutely, let's break down some key points in greater detail.
**What Services Does Long-Term Care Insurance Cover?**
Long-term care insurance typically covers a wide array of services to help meet personal care needs. These include:
– **Personal Care at Home:** This includes help with daily activities like bathing, dressing, cooking, and cleaning.
– **Nursing Home Care:** This encompasses 24-hour care for those with a chronic illness or disability.
– **Assisted Living:** These facilities offer individual apartments with available staff to help with daily activities.
– **Adult Day Care Services:** This includes social and support services in a community-based setting.
– **Respite Care:** This offers temporary relief to those who care for family members, ensuring that your loved ones are looked after while you take a break.
– **Hospice Care:** This provides end-of-life care at home or in a hospice facility.
**Factors Influencing Long-Term Care Insurance Costs in Arizona**
Long-term care insurance premiums are influenced by several key factors:
**Age at the Time of Purchase:** The younger you are when you buy long-term care insurance, the lower your premium will be.
**Health Status:** Those in good health may be eligible for discounts. On the other hand, those with chronic illnesses or serious health conditions may be denied coverage.
**Gender:** Women often live longer than men, increasing their likelihood of needing long-term care. Therefore, premiums are typically higher for women.
**Marital Status:** Many insurance companies offer discounts to married couples or domestic partners.
**Amount and Duration of Coverage:** Policies that provide more benefits (e.g., $200/day vs. $150/day) or benefits for a longer period of time (e.g., 5 years vs. 3 years) will cost more.
**Inflation Protection:** Policies with inflation protection are more expensive but can be worth it because they increase your daily benefits over time to keep up with inflation.
**Purchasing Long-Term Care Insurance in Arizona: Steps to Consider**
**Assess Your Needs: ** Think about what kind of care you might need in the future and where you would like to receive it. Consider your family's health history as well.
**Research Different Insurance Companies: ** Make sure to compare policies from different insurance providers. Check their ratings to see how financially stable they are.
**Work with an Independent Insurance Agent or Financial Advisor: ** They can help you compare different policies and understand the complexities of long-term care insurance.
**Apply for Coverage: ** The insurance company will review your application and may require a medical exam or access to your medical records.
**Review Your Policy:** Once you're approved, carefully review your policy. Make sure you understand all the terms and conditions before you sign anything.
**Pay Your Premiums:** Keep up with your payments to ensure your policy stays active.
Remember, long-term care insurance is a significant purchase that should fit into your broader retirement plan. Consult with a financial planner or advisor to understand how it can best meet your needs.
**Conclusion**
Long-term care insurance is a worthwhile investment to secure your future health and financial well-being. It empowers you to stay independent, protect your retirement savings, and maintain the lifestyle you value. Start your journey towards secured long-term care in Arizona today.