Hospital indemnity coverage insurance Arizona
The Benefit of a Hospital Indemnity Policy
A lengthy stay in the hospital can hit even the strongest of budgets hard. For many people, care is necessary and can't be ignored because of financial hardship.
Hospital insurance may help you with "room and board." Some situations may require a private room and nurse, hospital insurance can help pay for too. Indemnity insurance takes care of your stay at the hospital but what about the rent or mortgage for your house?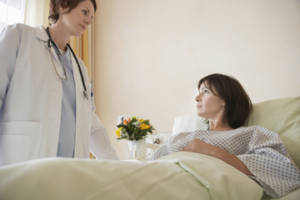 These expenses are ongoing and anticipated, but hospital stays often have unexpected living expenses. Those can include extra living expenses too, like extra housing accommodations sometimes required due to hospital stays.
 provide the much-needed cash flow for each day spent in the hospital and include payment for some other qualified expenses as well. It's your money, and you can choose to spend it on hospital expenses or unforeseen costs that may pop during recovery.
Usually, the hospital stays cost you extra by way of extra transportation costs, more money spent on meals outside the home, and more. That quickly adds up, topped off with the fact that you're unable to work. That's possibly covered too — some plans cover loss of income.
Hospital insurance may help fill the gaps in your medical coverage by giving you the funds to cover deductibles, pharmacy prescriptions, and other non-covered expenses that may arise from hospital stays and services.
HOSPITAL INDEMNITY COVERAGE INSURANCE COMPANIES IN ARIZONA
UnitedHealthcare Hospital Indemnity Insurance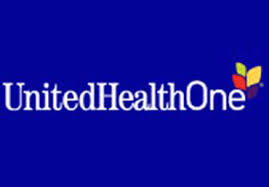 Hospital Indemnity Insurance, also called Hospitalization insurance or Hospital insurance, is a plan that pays you benefits when you are confined to a hospital, whether for planned or unplanned reasons or for other medical services, depending on the policy.
UnitedHealthcare Hospital insurance plans, underwritten by Golden Rule Insurance Company, can help you fill gaps in your medical coverage by providing cash to help cover deductibles, pharmacy prescriptions, and other non-covered expenses that may arise from hospital stays and services.
Hospital stays can strain even the healthiest of budgets. And in many cases, you can't ignore the care you need even if it pushes you financially. Hospital Indemnity insurance plans provide payment for each day spent in the hospital, and for some other qualified expenses as well. That's money you can use as you choose, whether for hospital bills or those other costs that come up while you're recovering.
What Are the Benefits of Hospital Indemnity Insurance?
Hospital insurance can benefit you and your family in many ways.
* Benefits are yours to use how you wish
* No networks– benefits are the same regardless of network or provider
* NO deductibles to receive benefits
* It's possible to get coverage for the entire family
* Coverage is renewable until age 65
Metlife Hospital Indemnity Insurance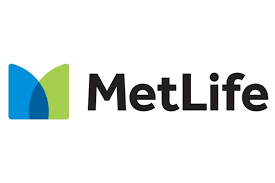 Add hospital indemnity insurance to help offset hospitalization expenses that may not be covered under your employer's existing medical plan
A hospital stay can be expensive. Be ready for costs not covered by your medical plan with hospital indemnity insurance.
A standard hospital indemnity insurance plan may include:
• Coverage for hospital admission, accident-related inpatient rehabilitation, and hospital stays1
• Guaranteed acceptance for you and other eligible family members2
• Convenient payroll deduction
• Portable coverage should you leave your employer3
For complete details of any plan, you may be eligible for, talk to your company's benefits administrator or contact MetLife for more information
you can use your benefit payment as you see fit. Use it to help cover your household bills, medical insurance deductibles, co-payments, and more.
Payments will be paid directly to you, not to the doctors, hospitals, or other health care providers. You will receive a check, payable to you, for maximum convenience
Staying in the hospital after an accident or illness can be costly. Even quality medical plans can leave you with extra expenses to pay. Costs like plan deductibles, co pays for doctor visits, and extra costs for out-of-network care can add up fast. Having the financial support you may need when the time comes means less worry for you and your family
Colonial life Hospital Insurance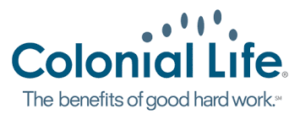 Offset medical costs with hospital indemnity insurance
Help cover what health insurance doesn't with hospital indemnity benefits
For many, health insurance premiums and deductibles are skyrocketing while coverage is staying the same or worsening. Hospital indemnity insurance helps offset these additional costs by paying benefits for covered surgeries and hospital stays or services
Hospital costs already cause enough stress
Hospital indemnity coverage shifts the focus to healing, not finances
When you're in the hospital or undergoing outpatient surgery, the last thing you need to worry about is how much it will cost to get better. Even when you have health insurance, premiums don't cover everything. The average expense for a hospital stay ranges from $9,100 for a medical stay to $22,700 for a surgical stay.1.
If you're admitted to the hospital for a covered accident or sickness, hospital indemnity insurance plans provide benefits that can help pay for hospital expenses that aren't covered by your health insurance, such as costs related to:
Outpatient surgery.
Inpatient services.
Diagnostic tests.
Doctor appointments.
Emergency room trips.
With this added financial protection, you can dedicate energy to getting well instead of worrying about bills.
How Colonial Life hospital indemnity insurance works.
When a sudden illness or injury affects your health, our hospital indemnity insurance helps minimize its effect on your finances. After customizing a policy with your preferred benefit amount, you can use your insurance to pay for day-to-day bills or out-of-pocket medical costs, such as deductibles, co-payments, and other expenses.
Colonial Life's hospital indemnity insurance makes it easy to customize a policy and help prepare for unexpected expenses. Most plans even include an annual wellness benefit to help promote a healthy lifestyle.
All policies include:
Benefits payable directly to the policyholder (unless specified otherwise) can be used for any purpose.
Availability for you, your spouse, and eligible dependent children.
Clear benefit amounts so you know the exact amount that's payable for covered services.
Costs, exclusions, and limitations may vary, so talk with your Colonial Life benefits counselor to learn more.