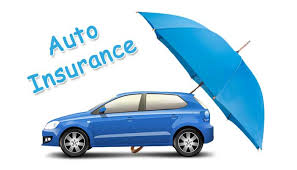 comprised of comprehensive and collision coverage. Unlike liability coverage, this coverage adds physical protection to your vehicle. These insurance options, when paired with state-mandated liability coverage, comprise "full coverage." a 'full coverage' policy covers most of them.
Some coverage (such as auto liability) is required by state law. Others (such as rental reimbursement) may be optional, depending on the insurer and your situation.
So, it's up to you to choose car insurance that fits your needs– making sure your coverage meets state requirements and helps you protect your car.
Note: No insurance policy can cover you and your car in every circumstance.
But a 'full coverage' policy covers most of them.
" Full coverage" is comprised of comprehensive and collision coverage. Unlike liability coverage, this coverage adds physical protection to your vehicle. Here's
what is covered by full coverage auto insurance: 
• Collision coverage: protects your vehicle if you collide with another object
• Comprehensive insurance: protects your vehicle from non-driving-related incidents.                                        

(Free Quote No B/S Calls Or Spam emails)
Collision coverage basics
Collision coverage provides insurance against damages sustained by a vehicle in a collision. Below are common scenarios in which collision claims are filed:
• Rear-ending another Car
• Running into a fixed, Tree, inanimate object
• Damage to your car via a hit and run
* If you have uninsured property damage coverage on your policy, you can use this coverage rather than collision. We recommend you carry under-insured and uninsured motorist protection.
Collision coverage includes a deductible– the amount owed by the insured. The remaining balance of the claim is covered by the insurance company. The amount of the deductible is variable, with most falling between $250 and $1,000.
As far as collision coverage is concerned, coverage will apply regardless of fault. Most collision claims are seen as at-fault accidents. This is why using your collision coverage will cause your premium to increase.
Because insurance companies consider collision claims and at-fault accidents as very similar events, they tend to raise drivers' premiums after a collision claim of any kind. This rate penalty can last as long as three years
Comprehensive insurance basics
Another facet of full coverage car insurance is comprehensive. Comprehensive coverage, sometimes known as "other than collision" (OTC), covers non-collision-related claims. The list of qualifying circumstances is lengthy. Comprehensive coverage covers damages resulting from:
• Theft/vandalism.
• Weather.
• Collision with an animal.
Deductibles also apply to comprehensive coverage. However, because many auto insurance companies don't see comprehensive claims as to the result of driver error, rates typically don't undergo a hike after a comprehensive claim.
how much does full coverage insurance cost
Adding physical damage protection and other optional coverage will cost more than a liability-only policy. How much more will depend on many factors, including the year, make, and model of the vehicle you want to protect, plus the deductible you select (the cost of comprehensive and collision coverage will decrease if you choose a higher deductible). Keep in mind that a policy with extensive coverage can be more affordable than you might think, as we offer many discounts to help you attain cheap full coverage car insurance.
However, there are still plenty of variables that affect your insurance costs, including Your location we can find you the best full coverage insurance in these states: Alaska, Arizona, California, Colorado, Connecticut, Delaware, Florida, Georgia, Hawaii, Idaho, Illinois, Indiana, Iowa, Kansas, Kentucky, Maine, Massachusetts, Michigan, Minnesota, Mississippi, Missouri, Montana, Nebraska, Nevada, New Jersey, New York, North Carolina, North Dakota, Ohio, Oklahoma, Oregon, Pennsylvania, Rhode Island, South Carolina, South Dakota, Tennessee, Texas, Utah, Vermont, Virginia, West Virginia, Wisconsin, and Wyoming.
Compare online rates from These insurance companies and save Auto-Owners.
Badger Mutual Bristol West Encompass GAINSCO Hallmark Hartford Kemper|Infinity Mercury MetLife Mutual of Enumclaw Nationwide Progressive Safeco Safeway State Auto Travelers.
How To full coverage car insurance Online And Save Money
To start comparing online quotes, policyholders need several quotes and the ability to analyze them properly. Buying a cheap policy, that offers too little protection is not recommended. Likewise, buying a very expensive policy that offers coverage the policyholders don't need is not recommended also.
Online quotes offer insurance premium estimates, based on the data the policyholder inputs in the online forms. Once the policyholder finished adding the data, the inbuilt calculator will start computing the data, and soon will display multiple quotes from multiple insurance companies.For additional info, money-saving tips and free car full coverage car insurance quotes,
Insurance rates comparison tools are available online, and they offer numerous advantages. One major advantage offered by online comparison tools is the possibility of saving insurance money. Nowadays, saving money is really important. If a policyholder decides to purchase a policy that will cost several thousands of dollars per year, saving $200 or $300 just by choosing the right policy options and the proper insurance provider, is really rewarding.