health insurance Ohio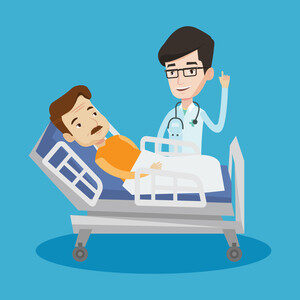 Are you looking for the best health insurance options in Ohio? we can find cheap, subsidized policies offered on the Ohio health insurance exchange. so you can choose a health insurance plan that works for you
Our website provides an easy way to compare health insurance quotes for individual health plans. Individual health insurance plans are policies you buy on your own, rather than through work. The comparison tool shows plans that are offered through state and federal health insurance marketplaces. If you qualify for tax subsidies to lower your monthly payments, you must buy one of these plans to receive a subsidy.
As a result of the Affordable Care Act (ACA), people can purchase individual health insurance through a government exchange or marketplace (commonly referred to as ACA plans), or they can buy health insurance from private insurers.
Ambetter From Buckeye Health Plan, Anthem Blue Cross And Blue Shield, AultCare Insurance Company, CareSource Just4Me
Humana, MedMutual, Molina Marketplace, Paramount Insurance Company, SummaCare, Oscar
These health insurance companies meet all the state and federal requirements for plans as well as additional standards established by Covered Ohio They represent a mix of major insurers and smaller companies, regional and statewide doctor and hospital networks, and for-profit and nonprofit plans. They deliver exceptional value and choice with affordable premiums, a wide choice of benefit levels, and good access to doctors and hospitals in all areas of the state
Health insurance in Ohio makes it much easier for you to understand the different health insurance plans and what they cover. You'll be able to make a comparison between the various plans and choose the one that meets your health and budget needs. The choice is all yours.
Once plan options appear, you'll see rates, metallic tier choices, and benefits from all the different carriers in Ohio. Additionally, you'll see if you qualify to get government assistance, which will enable you to receive discounted rates.
Your quotes will include:
• Carrier name (MedMutual, Oscar, Blue Cross, etc.).
• Plan category (PPO, HMO, and EPO).
• Plan type (Bronze, Silver, Gold, or Platinum).
• Total price of the plan.
• Price you will pay.
• Subsidy you qualify for.
This means is consumers can shop across our different health insurance companies knowing that the benefits are the same, depending on the metal tier, no matter which company they choose. Consumers get an apples-to-apples comparison about co-pays, deductibles, and other out-of-pocket costs upfront so there are no surprises when they use their plan. The consumer has their choice of coverage level based on a metal tier system to select a plan that best fits their needs.
The good news is that there is a health insurance plan for everyone. You don't necessarily have to be a U.S. citizen to be eligible for medical insurance in Ohio. And no insurance company will refuse to cover you simply because of a pre-existing condition.
For a particular health insurance plan, the cost of coverage is determined by a limited set of factors, which have been set by law. States can limit the degree to which these factors impact your rates.
• Age: The health care cost per person covered by a policy will be set according to their age, with rates increasing as the individual gets older. Children up to the age of 14 will cost a flat rate to add to a health plan, but premiums typically increase annually beginning at age 15.
• Where you live: Health insurance companies determine the set of policies offered and the cost of coverage based on the state and county you live in.
• Smoking/tobacco use: If you smoke, you can pay up to 50% higher rates for health insurance, though the maximum increase is determined by the state.
• The number of people insured: The total cost of a health plan is set according to the number of people covered by it, as well as each person's age and tobacco use. For example, a family of three, with two adults and a child, would pay a much higher monthly health insurance premium than an individual.
Columbus, Cleveland, Cincinnati, Toledo, Akron, Dayton, Parma, Canton, Youngstown, Lorain, HamiltonSpringfield, Kettering, Elyria, Lakewood, CuyahogaFalls, Middletown, Newark, Euclid, Mansfield, Mentor, Beavercreek, ClevelandHeights, Strongsville.
affordable health insurance
Compare available health plans state to state. Find your state below and get information about medical insurance companies and products offered there, then get a fast, free health insurance quote.
Health insurance premiums are filed with and regulated by your state's Department of Insurance. Whether you buy from Blake Insurance group LLC your local agent, or directly from the health insurance company, you'll pay the same monthly premium for the same plan.
This means that you can enjoy the advantages and convenience of shopping and purchasing your health insurance plan through our online quote and rest assured that you're getting the best available price
The Affordable Care Act, or ACA, (Obamacare) is a law designed to help ensure that all Americans have access to affordable health insurance. ACA plans can be sold on or off the health insurance exchange, so buying a policy in the individual market is now a realistic option for a lot more people
If you were unable to get affordable health insurance in the past, you may qualify for help to pay for your health care costs with one or both of the following:
1. A premium tax credit decreases your monthly premium.
2. Cost sharing assistance lowers the amount you pay for various health care costs, including your deductible, coinsurance and co payments.
Special Enrollment Period
If you recently lost your job and your health insurance coverage due to the Coronavirus (COVID-19) or had a major life event such as marriage, relocation, or a new baby, you may qualify for a Special Enrollment Period. You may also be eligible to financially qualify for both a premium tax credit and a cost sharing reduction, to help reduce your health insurance premium and total out-of-pocket costs.
If you qualify, you have 60 days from the time of the event to make changes to your health plan, or browse the 2022 health plans and apply
If you need health coverage for you or your family, you can choose health plans like TriTerm Medical– Health insurance plans that last nearly 3 years. Coverage for preventive care, doctor visits, pharmacy and more
Need coverage for a brief time? Standard Health insurance coverage to bridge the gap if you're between jobs or need a short-term solution. plans can help you fill a gap in coverage from 1 month to just under a year.
You can also compare plans on range of supplemental plans like dental insurance, vision insurance, accident insurance, student insurance, international travel insurance and more
How much should you spend on health insurance in Ohio?
Health insurance helps pay for medical expenses. But it isn't free. That's why it's important to know how much you can afford to spend on health insurance on an annual basis.
The first cost in health insurance is the premium.
If you are the only person in your household and make less than $49,960 per year and don't have health insurance through your employer, you may qualify for federal subsidies, like the premium tax credit to help you pay the monthly premium. (The income limit for subsidies is based on federal poverty guidelines and varies based on your state and household size.).
If you don't qualify for a subsidy, you should aim to spend under 5% of your annual gross income on health insurance premiums. That's how much consumers spend, on average, on health insurance premiums.