UnitedHealthcare Insurance agent Arizona
(Free No Obligation quote No B/S Calls or spam email)
UnitedHealthcare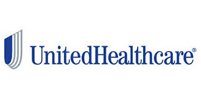 , serve millions of people from their earliest years through their working lives and into retirement. What unites us is our mission to help people live healthier lives and make the health system work better for everyone
united healthcare Tucson
These are extraordinary times in health care. The opportunities to help people live healthier have never been greater. Advanced data and technologies, breakthrough treatments and consumer choice are redefining what can be achieved.
We are working to create a system that is connected, aligned, and more affordable for all involved. One that delivers high-quality care, responsive to the needs of each person and the communities in which they live. We are also partnering with care providers, collaborating in new ways to improve patient care.
At UnitedHealthcare, we are working to play our part in creating a more sustainable health care system: one that works better for everyone.
UnitedHealthcare offers health insurance plans to meet the needs of individuals and employers.
Plus we offer dental, vision, and much other insurance plans to help keep you and your family healthy.
Medicare Plans
Health insurance for individuals who are 65 or older, or those under 65 who may qualify because of a disability or another special situation.
Small Business Plans
We offer a variety of plans for small businesses with up to 99 employees.
Individual & Family Plans
Find a health insurance plan that fits the needs of you and your family.
Dental Plans
We offer a variety of dental plans that can make you smile.
Short Term Health Insurance
Helping you bridge gaps in your health care coverage during times of transition.
Medicaid Plans
We offer plans for those with limited incomes.
Contact UHC
Members with health plans through your employer
Have a Health Plan ID card?
Call the number on the card for service and support.
Don't have a Health Plan ID card?
Log in to myuhc.com
Visit UnitedHealthcare Health4Me ®.
Download the Apple app from iTunes Download the Android app from Google Play.
1-866-414-1959 for general information.
Medicare Members.
Medicare Advantage or Prescription Drug Plan.
Call the number on your Health Plan ID Card.
Log in to your member site.
Medicare Supplement Plan.
1-800-523-5800.
Log in to your member site.