ATV insurance
Getting the protection you need for your off-road vehicle doesn't have to break the bank. There are all kinds of 4×4 insurance discounts available for how you pay, what other policies you have, and for brushing up on your safety skills. we could also save you money on your four-wheeler insurance. Before you take a spin in your ATV or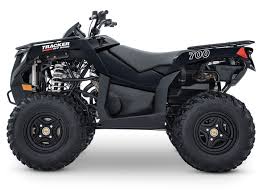 UTV, start a free quote and you could be on the path to savings
What does ATV/UTV insurance cover?
ATV/UTV insurance can cover the injuries or damages you're liable for any repairs to your vehicle. You can get coverage from one of the best  insurance companies, like Progressive Safeco Encompass Hartford
Kemper Preferred MetLife Mutual of Enumclaw Nationwide
ATV insurance companies offer more than just basic liability protection and comprehensive/collision coverage– so you can ride with maximum peace of mind.
ATV insurance includes a wide range of coverage's for you:
• Collision.
• Comprehensive.
• Medical payments.
• Uninsured motorist.
Coverage for other people involved:
• Property damage.
• Bodily injury.

Coverage for your ATV or UTV
Collision
Gouges, scratches, and mud splatters on your quad are a badge of honor. Colliding with a tree and smashing the entire front end? Well, not so much. Choose our Specialty's collision coverage. It can provide insurance protection in the event of an accident caused by a collision or upset. Deductible choices are $500, $1,000, $1,500, or $2,000.
Comprehensive
Fire. Burglary. Vandalism. Or on the other hand in any event hitting a deer. With comprehensive UTV and ATV insurance coverage, you don't have to stress over replacing your quad. This coverage provides insurance protection for damage to your quad caused by a non-collision event. ATV and UTV insurance costs vary according to the deductible options: $500, $1,000, $1,500, or $2,000.
Accessory coverage
Accessory coverage is for items not included as standard by the manufacturer of your ATV/UTV. These can include, but are not limited to, plows, windshields, racks, safety guards, custom seats, radios, and even your helmet and riding gear (if used exclusively with the insured ORV). Accessory packages ranging from $500 to $30,000 are available.
Uninsured/underinsured motorist property damage
this coverage can provide additional insurance protection against damage to your ATV or UTV caused by a motorist who has no insurance or insufficient coverage, and is considered at fault.
Coverage for you
Medical payments coverage
Sometimes health insurance just doesn't cover every medical bill. That's where medical payments coverage enters the picture. It can provide excess medical payments coverage (after other medical coverage) for the insured off-road vehicle's operator or passenger regardless of fault, subject to coverage limit and deductible.
Uninsured/underinsured motorist bodily injury
This coverage can provide insurance protection for your injuries or death if you are involved in an ATV/UTV accident with a motorist who has no insurance or insufficient coverage, and is considered at fault.
Funeral expense coverage
Coverage up to a predetermined amount for funeral expenses associated with an ATV/UTV accident resulting in the death of an insured person who was occupying the insured ATV/UTV.
Coverage for others
Bodily injury liability
As you surely understand, riding an all-terrain vehicle or utility terrain vehicle can be dangerous—even for the safest and most experienced riders. Bodily injury liability coverage can help protect you if you're at fault in an ATV/UTV accident that causes injury, sickness, or death to someone else.
Property damage liability
A considerable lot of us have been there. That is, taking out a neighbor's fence or accidentally damaging something on their property. our property damage liability coverage can provide insurance protection if you're at fault in an ATV/UTV accident that causes damage to someone else's property.
Many states require ATV drivers to have liability coverage. And collision coverage may be required if you lease or finance your ATV, You can get great quotes if you live in one of these states: Alaska, Arizona, California, Colorado, Connecticut, Delaware, Florida, Georgia, Hawaii, Idaho, Illinois, Indiana, Iowa, Kansas, Kentucky, Maine, Massachusetts, Michigan, Minnesota, Mississippi, Missouri, Montana, Nebraska, Nevada, New Jersey, New York, North Carolina, North Dakota, Ohio, Oklahoma, Oregon, Pennsylvania, Rhode Island, South Carolina, South Dakota, Tennessee, Texas, Utah, Vermont, Virginia, West Virginia, Wisconsin, and Wyoming.
Why do you need ATV insurance?
If you're operating an ATV on state land, or off your property in general, your homeowner's insurance likely won't cover it. With an UTV insurance policy, you won't miss out on an off-road adventure.
We'll make sure you have the proper coverage regardless of how it's used– transporting feed and water on the farm or adventuring in the wild.
ATV insurance protects you in the event of an accident or other causes of damage. It also covers bodily injury and damage to others' property, if you are at fault in an accident. It can pay for legal expenses, as well as other people's medical costs and lost wages. And remember, most states require liability coverage for your Vehicle
Tips for best UTV insurance quotes.
• If you already have motorcycle insurance with us, you can simply add your ATV/UTV to your existing motorcycle policy.
• Know your vehicle's engine CC (cubic centimeter) size as well as any customization (does the ATV or UTV have a modified frame, turbo kit, or nitrous oxide kit?) for the most accurate quote.
• Completing a motorcycle safety course could lower your insurance rate.
• Choose from our Basic, Choice, or Plus packages– or customize your UTV insurance quote with only the coverage you want.