Insurance Tucson Arizona  (No Obligation Quote No B/S calls or spam emails)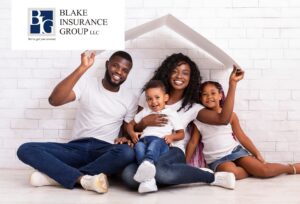 With 350 days of sunshine a year, living in Tucson offers residents a suburban feel and most residents rent their homes. In Tucson, there are a lot of parks. Many families and young professionals live in Tucson, Home to the University of Arizona, Tuscon has many vintage shops, nightclubs, and restaurants on Fourth Avenue near the campus.
Do you need insurance in Tucson? Shop and compare rates for Auto insurance Tucson, health insurance Tucson, life insurance Tucson, homeowners insurance Tucson you will find the best insurance rates close to you. To obtain free insurance quotes from the top-rated insurance companies in Arizona today, enter your zip code into the quote box on this page.
Health insurance Tucson Arizona
Arizona uses the federally-facilitated exchange, so residents enroll through HealthCare.gov. Open enrollment for 2023 plans runs from November 1, 2022, to December 15th
While lots of information about the exchange exists, the purpose is to provide Arizona health insurance plans and rates that meet your lifestyle and in some cases provide tax subsidies to provide relief. The health insurance marketplace is designed to make it simple to compare various insurance coverage options that exist for individuals and families
If you need a new health insurance plan outside of Open Enrollment, see if you qualify for a Special Enrollment Period. Again, a Special Enrollment Period allows you to browse and purchase long term insurance plans outside of the standard Open Enrollment periods. Events that might qualify you for a Special Enrollment period include:
Losing your employer-sponsored health insurance
Turning 26 and losing coverage under your parent's plan
Being released from a federal or state penal institution
Adopting or having a child
Gaining citizenship
Getting a divorce or becoming a widow or widower
If you aren't sure if you qualify for a Special Enrollment Period, you can use Healthcare.gov's screening tool to find out.
If you don't qualify for a Special Enrollment Period, you might want to purchase a short-term health insurance plan. Short-term insurance plans are very affordable– you can find coverage from just $45 a month in most states. However, these plans don't need to provide coverage for the essential benefits laid out in the ACA.
43% of short-term plans don't cover mental health solutions
63% don't cover substance abuse treatments
71% don't cover outpatient prescription drugs
Short term plan providers are also free to engage in practices now illegal under the ACA. For example, a short term plan provider may put a lifetime cap on the pay out for your healthcare or deny you coverage for a preexisting condition.
Short term plans also aren't available in every state. Understand exactly what a plan offers before you purchase and only depend on a short term plan until you can enroll in long term coverage.
Auto insurance Tucson Arizona

(No Obligation Quote No B/S calls or spam emails)
Because Arizona only requires drivers to carry mandatory Liability coverage, it gives motorists the opportunity to save money each month by only purchasing a minimal amount of insurance But keep in mind that Liability does not cover you if you get into an accident that was not your fault, if your car is damaged by severe weather, or if your car gets vandalized or stolen.
You will have to purchase additional coverage to protect against such events. See how much you can save on Arizona car insurance.The average cost of car insurance in Arizona for full coverage is $1,591 per year, or about $133 per month. For minimum coverage, the average annual cost is $592. Though minimum coverage offers the cheapest rates, most insurance experts recommend buying higher levels of liability coverage.
The best cheap car insurance gives greater financial protection to drivers, which might require more coverage than the minimum required amount provides.
To drive legally in Arizona requires its drivers to have a minimum amount of auto insurance pursuant to the Financial Responsibility Law.
If you have a vehicle registered in Arizona and want to operate it, then you must carry the following minimum amount of insurance:
• Bodily Injury Liability Coverage: $15,000 per person/$ 30,000 per accident; and
• Property Damage Liability Coverage: $10,000.
There are four types of insurance coverage: liability insurance (required by most states), comprehensive, collision, and full car coverage.
Your lender may require comprehensive and collision coverage if you lease or finance your car
Hence, it becomes essential for all car owners to have a proper insurance plan in place. There are multiple advantages of having car insurance coverage, the financial security offered by it being one of the major ones. In the event of a collision, having coverage protects the wallet of the vehicle owner from costly and unexpected expenses. A policy with liability coverage, accident benefits, and collision coverage could help a person save thousands of dollars should an accident occur.
Blake Insurance Group LLC Owing to their high dedication and quality of services, they have achieved commendable customer retention, a high customer satisfaction index, and an impressive level of customer referrals. They offer home, business, car, and property insurance in Arizona,
Buying car insurance online is the fastest and most convenient way to buy auto insurance. Buying car insurance online can be done at any time of the day or night. Comparing quotes from multiple insurers is easy. Drivers are no longer required to call individual insurance companies and give a representative the necessary information– over and over.
Before searching for insurance, drivers are recommended to have access to the documents and information they will need to purchase insurance like the driver's license number, the vehicle's, year, make, and model, the vehicle's identification number, and registration.
Life insurance Tucson Arizona
Life insurance is designed to protect your family's financial security in their time of need we offer you a smarter approach to term life insurance, whole life or IUL– online, fast, affordable, and no medical exam required.
Final expense insurance is life insurance that's designed to cover the costs of your final disposition as well as any funeral or celebratory services that take place. These policies can also be referred to as burial insurance or funeral insurance, and are typically offered in lower amounts than traditional life insurance policies.
Other interesting factors to note about final expense life insurance include:
You won't need a medical exam, so everyone can qualify regardless of health.
Since coverage amounts tend to be low (i.e., $5,000 to $35,000 per policy), monthly premiums can be very affordable.
It may be possible to purchase this coverage until age 80.
You can usually pay your premiums once per year or once per month.
Your beneficiaries will receive a cash payout they can use to cover your final expenses.
Your policy could earn dividends depending on the issuer.
You'll pay a fixed premium for the life of your policy
Homeowners insurance Tucson Arizona
Whether you need coverage for your rental, manufactured or condo Blake insurance group LLC offers many different options for homeowners insurance that are sure to be perfect for you. Just fill out the online quote form to get a quick, personalized home insurance quote today!
Boat Insurance, Car Insurance Motorcycle Insurance, Life insurance, Liability, Collision, SR-22, Umbrella, Renters Insurance, Condo Insurance