Team Special Needs | Parents Must Make Careful Choices for Their Children's Care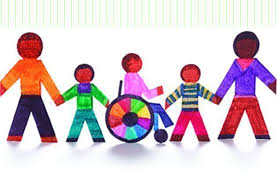 They say it takes a village to raise a child. This is never more apparent than when raising a child with unique needs.  of caretakFrom medical providers to financial advisors, children whose disabilities bar them from making their own decisions need carefully-crafted crewers who will commit to the child's continuing quality of life. Here are a few of these potential team members and tips on what to look for before entrusting your child's best interest to each.
First things first. Before you start assigning caregivers, there are a few housekeeping items you should address first. As a parent, you know the importance of having life insurance to protect your child financially should you and your spouse pass away unexpectedly. And as the mother or father of a special needs child, you probably realize that you need to make sure you have a larger policy in place to cover any extra care or equipment your little one may need; for example, a $1 million policy may be necessary if you earn an annual salary of $100k in order to allow your child to continue living the same quality of life. If you don't already have a life insurance policy, now is the time to look into getting one, and it's also the time to draw up a will.
Primary medical provider. The process of choosing a physician for a child with special healthcare needs is similar to selecting a provider for any child. The main difference is the doctor's experience and attitude toward the disability involved. Sarah Wayland, Ph.D., a special needs health care provider, suggests implementing a vetting process that begins with at least five prospects. Once narrowed down, review these clinicians' education and history with previous patients along with their contingency plan should they become unavailable for care. More importantly, parents should trust their gut instincts. Healthgrades is an excellent resource for reading real patient reviews.
Special education teacher. Parents of children with special needs who attend public school may have little say in who provides the child's day-to-day education. However, it is important to note that special education teachers have undergone extensive training on how to educate children with even the most severe disabilities. The CDC recommends that parents get to know the persons responsible for their child during the school day. The CDC additionally encourages parents to watch for signs of possible neglect and abuse. Any parent who suspects issues at school should speak to their school's local education advocate as well as the school principal and law enforcement officials.
At-home education provider. Many special needs children learn best when taught at home, at their own pace and in a safe and nurturing environment. While the parents are typically considered the most qualified to interact and meet the unique needs of their special needs child, a private tutor may be of assistance. For example, if a high-functioning teenager on the spectrum wishes to learn about computer programming, a technology teacher may be brought in to fill gaps in areas that the parents cannot teach. This person should be subject to a thorough background check, especially if they will ever be left alone with the student. The same is true for extracurricular activities hosts (sports coaches, horse riding teachers, etc.).
Guardian. Until the age of 18, custodial parents of special needs children are considered that child's legal guardian and may make decisions based on the child's finances, residence, and medical care. Parents may wish to petition the court for guardianship once the child reaches the age of majority. A successor guardian should additionally be appointed in case one or both parents/guardians become unable to participate in the adult child's needs. Parents should consider appointing a successor guardian who is of similar age or younger to ensure a lifetime of care. This individual should be someone who is emotionally invested in the ward to ensure their best interests are always considered.
Conservator. A conservator is an individual appointed by the court to handle the finances of someone unable to make monetary decisions by themselves. Aging parents may wish to request a conservator for an adult special-needs child who is not in mental or physical condition to complete financial transactions, such as paying rent or medical bills. A conservatory is not always the child's caregiver or guardian and may be an entity such as a bank. A relationship should be developed between individuals responsible for the decisions, daily care, and financial management of the recipient.
Special needs children and adults face a lifetime of physical, financial, and emotional challenges. Many of these hurdles can be overcome by having the right individuals in place from an early age. In addition to a human support network, parents of children with special needs should consider the child's future finances and means of income and insurance. Autism Speaks offers a more in-depth narrative of Legal Matters to Consider for parents of children with cognitive or physical disabilities.