How Small Businesses in Arizona Can Protect Themselves Against Customer Claims
You'd be hard-pressed to find an established business that hasn't been involved in at least one lawsuit. Business News Daily lists some of the lawsuits that businesses commonly face, including discrimination against employees and customers, accidents on company premises, harassment, and intellectual property rights violations. This tells us that businesses do get sued on a regular basis whether it is from another business, a customer, or an employee.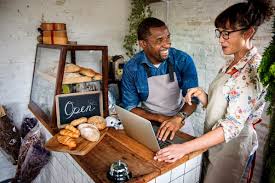 The costs of being in a lawsuit include attorneys' fees, court costs, and settlements, and small businesses end up shelling out at least $100 billion a year for these costs. So here are a few tips to help you protect your business from the most basic of these – customer claims:
Consult with Employment Defense Lawyers
Don't wait until your business is sued before looking for a lawyer, because at that point, something will already have happened to cause a lawsuit, and it'll only be a matter of how much you'll end up having to pay. Hiring a lawyer before anything untoward happens will minimize the chances of your business being sued, as you can use their services to ensure that you are always within your legal rights.
Ask the lawyer to educate you and even your staff on laws that are applicable to the business. Have the lawyer look through your handbooks and policies to check for potential problems. Lawyers can also help minimize liabilities and establish formal agreements with customers, employees, and other companies.
Operate as an LLC or a Corporation
One way to protect yourself from customer claims is to restructure your business. Although sole proprietorships and partnerships are easy to establish, business owners may find themselves liable for damages and costs should their business be sued. Meanwhile, LLCs in Arizona are able to protect their personal assets from legal liability and business debts. Moreover, LLCs offer flexible management and ownership structures tailored to the nature of the business and its owners.
Those running corporations in Arizona also enjoy similar benefits, but with some additional requirements. These include holding an annual shareholder meeting and submitting an annual report. Running a business and getting sued might get personal assets involved, but operating as an LLC or a corporation separates your personal and business resources.
Get Liability Insurance
Liability insurance protects everything under a company – which includes your employees and even the equipment you own – when faced with lawsuits or third-party claims. Commercial insurance in Arizona is divided into general liability, property coverage, and business income coverage, all of which are equally important. The first one covers injuries on the premises and damage an employee might inflict on a customer's property. Property coverage, as the name implies, covers everything in the business, from the building to the equipment. Lastly, business income coverage helps recover any losses you might suffer in case of disasters such as a fire, earthquake, or flood.
Make Customers Happy
This might be an obvious point, but it is just as important. To avoid being sued by a customer, give them your best service right from the get-go. Show them that you're giving them your attention, and don't be too defensive when they air out complaints. Instead, apologize and show them you understand why they are upset. Offer a solution or ask how you can make it up to them. Waiting until they take you to court before hearing them out might make you appear insincere. However, if they do threaten to sue you, consult a lawyer if it's an empty threat or something you should be taking more seriously.
Make Sure Your Establishment is Safe
Start with making yourself aware of possible risks on your premises. Consult professionals whenever necessary, such as in matters concerning electrical or fire hazards. Workplace injuries are common across all industries in Arizona and often cost businesses thousands of dollars in lost man-hours. The cost increases exponentially when a customer is injured on your business's premises, as it could make you liable for damages should they choose to file a suit. Ensure that your establishment is safe and mark all potential hazards clearly if you can't address them right away.