Everything You Need to Know About Check Into Cash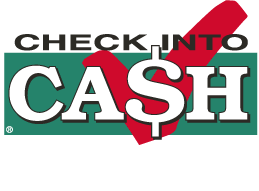 Check Into Cash is one of the largest financial services retailers in the U.S., with more than 1,100 stores in 30 states across the country. The company has been in operation since 1993 and may also be one of the earliest companies offering payday loan services. Now, Check Into Cash is becoming a well-known name among employees and workers. The company provides convenient lending solutions like payday loans and title loans when people need quick cash for various purposes.
If you are interested in availing of the financial services of Check Into Cash, read further as we share as much as we can about this financial services retailer.
An Established Financial Services Company
Not only has Check Into Cash been in the business for a long time it has also grown to offer various financial services other than direct lending. It currently offers three major loan products such as payday loans, title loans, and installment loans. It has expanded its services to non-loan products such as cellphone minutes, money transfers, gift cards, and prepaid cards. The loan offers, interests, and APRs may vary from state to state, but for applicants who need quick cash solutions not exceeding $1000, they can apply for small loans ranging from $50 to $1000. First-time borrowers can receive as much as $750 depending on their residency.
As a company that has several branches across various states in the country, its customer base has grown as it caters to the financial needs of workers, employees, and customers with below-average credit ratings. Thus, along with this phenomenal business growth, Check Into Cash has online reviews from different lending review sites and from customers who have availed of their services. Reviews can vary from positive to negative and some may have subjective inputs about the company. To further check on how well this company is established and how well its operation is going through the years, an online inquiry from the Better Business Bureau (BBB) would be a good source of reference.
A Leader in Financial Service Innovations
Companies with long business histories are usually innovators in their various industries. Check Into Cash has thrived in the financial services industry by coming up with innovations in its services to cater to the changing needs of their customer. Fast processing time is essential for people who are facing emergencies and urgent financial matters, and they would go to a direct lender that provides a fast turnaround time in getting their much-needed cash. Whether it's a payday loan, a cash advance, an installment loan, a pawn loan, or a title loan, Check Into Cash has a fast turnaround time from the moment you apply to the time you get the money in your hands. It also has a fast online application process where you can get pre-qualified for a loan in a matter of minutes. The website is easy to navigate and has user-friendly features that help guide you on where to proceed with the loan products you wish to apply for. The application process is straightforward and the pre-qualification results indicating if you are qualified for the loan will be given within a minute. Once your application is approved, you will be given the terms and rates of the loans you are eligible for and you can get the final loan approval in less than 10 minutes if you have all your information accessible and ready.
Reliable Customer Support
Transactions involving money, especially borrowing and repayment matters are important for any customer. They may have questions about their loans and they need reliable contact and assistance from the lending company they borrowed money from. Cash Into Check has a dedicated customer support department that handles online, email, and phone customer support requests. Customers who prefer to talk in person with a customer service representative can visit the nearest Check Into Cash office. They also have a toll-free number (877-262-2274) for general inquiries and a hotline (877-577-7977) where you can speak with a customer service representative who will assist you with your loan concerns and issues. The customer service reps are knowledgeable, helpful, and professional when it comes to assisting customers, making their customer support reliable and commendable.
Being in a situation where you are short on cash and you urgently need it can lead you to scramble for options. While a payday loan should be the last option you'll have to go to, you may sometimes have to choose it if all other options are not available. Check Into Cash is a convenient and trustworthy lending solution you can have for small loans up to $1000.