bright health arizona
Health Insurance Agency
Bright Health is an ACA-compliant individual & family health plan available on and off the exchange! New in Arizona
Bright Health believes health care can be done better.
With carefully selected network:
When we sat down to design Bright Health plans, we were thinking about relationships– the one between you and your doctor, and also the one between us and your doctor. Then we set out to create purposeful partnerships with caring providers. We call them our Care Partner. Our tight-knit network gives you access to a community of compassionate providers who are working together with us and with each other to help you live Brighter.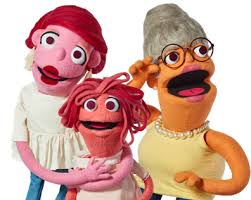 When you need care, you want someone familiar who can help you, someone who actually feels good to interact with. And in-between visits to the doctor, you want someone who will help you thrive. So with any Bright Health plan, you get us, your Bright Health Team. We're here, ready to help. No matter if your question is "Can I see this doctor?" or "How much is covered?" it's easy to reach a real person who can get you the right answers and help you find the right care. There, that's better. bright health dental
Offers Whole Health Rewards:
Keeping good health extends far beyond how many steps you take, what your BMI is, or what kind of food you eat. Don't get us wrong, those things certainly contribute to your well-being but there's a whole lot more to the picture. We provide opportunities for you to earn $$ throughout the year for making good decisions that lead to a Brighter Life. When you and your health plan both want what's best for you– it makes staying well a whole lot easier. bright health insurance Arizona  bright health dental
Bright Health Individual & Family Health Insurance.
We know that you have choices in Arizona for Individual & Family health insurance, especially on the Affordable Care Act Marketplace.
And while Open Enrollment is over, your chance to get 2023 coverage isn't done yet.
Had a big change in your life, like losing a job or having a baby? See if you qualify for Individual & Family health insurance for a Special Enrollment.
What is a Special Enrollment Period in Arizona?
The Special Enrollment Period (SEP) is a time outside of the annual Open Enrollment Period in Arizona which starts Nov. 1 each year, when you can sign up for health insurance. You can qualify to apply for a plan during SEP if you've experienced certain qualifying life events, including loss of health coverage, job loss, moving, getting married, having a baby, turning 26. More.
If you qualify for a Special Enrollment Period, you have up to 60 days following the qualifying life event to enroll in a plan. If you miss that window, you will have to wait until the next Open Enrollment Period to apply.
Loss of health insurance.
Losses of health coverage that qualify you for a Special Enrollment Period:
• Losing existing health coverage, including job-based, individual, and student plans
• Turning 26 and losing coverage through a parent's plan
• Losing eligibility for Medicare, Medicaid, or CHIP
Life changes that qualify you for a Special Enrollment Period.
Changes in the household that qualify you for a Special Enrollment Period:
• Getting married
• Having a baby, adopting a child, or placing a child for foster care
• Getting divorced or legally separated and losing health insurance as a result
• Death in the family
Changes in residence.
Changes in residence in Arizona that qualify you for a Special Enrollment Period:
• Moving to a new home in a new ZIP code or county
• Moving to the U.S. from a foreign country or the United States territory
• A student moving to or from school
• A seasonal worker moving to a new place for work
Other special circumstances:
• Becoming a U.S. citizen
• Leaving incarceration
• Gaining membership in a federally recognized tribe or status as an Alaska Native Claims Settlement Act (ANCSA).
• AmeriCorps members starting or ending their service.
• Changes in your income that affect the coverage you qualify for.
After picking the Bright Health plan that's best for you, you'll need the following documents and information to enroll in during SEP
Birth, adoption and legal guardianship– need at least one.
• Birth certificate.
• Adoption record or placement for adoption.
• Legal guardianship document.
• Court order or child support order.
Marriage– need at least one.
• Marriage license.
• Loss of employer-sponsored group coverage.
• Letter or document from employer stating the employer changed, dropped or will drop coverage or benefits for the employee, spouse or dependent, including the date coverage, ended or will end.
• Letter from the health insurance company showing coverage end date.
• COBRA documentation showing the length of coverage with beginning and end dates.
Divorce or legal separation:
• Divorce or annulment papers.
Death of policyholders.
• Death certificate or public notice of death and proof of prior qualifying health coverage.
Turning age 26 and ageing off parent's plan:
• Proof of prior qualifying health coverage.
Moved out of plan area or moved into new plan area– need at least one.
• Lease or rental agreement.
• Mortgage deed.
• Front and back of the driver's license or state identification card.
• U.S. Postal Service change of address confirmation.
• Official school documentation, including enrollment or housing documentation.
• Letter from current or future employer that you relocated for work.
• Green card, education certificate or visa if you moved to the U.S. from another country.
Other events.
• Letter from school stating when student health coverage ended or will end.
• Dated copy of military discharge papers or Certificate of Release including the date coverage ended or will end due to no longer active military service.
• Letter or notice from a government program, like TRICARE, Peace Corps, AmeriCorps, or Medicare stating when coverage ended or will end.
• Document from the Department of Corrections, jail or prison indicating release or parole, including an order of parole, order of release or an address certification.
Bright Health Headquarters
219 N 2nd St. #401
Minneapolis, Minnesota 55401
Deductible And Out-Of-Pocket Costs
• Deductible: How much you have to spend for covered health services before your insurance company pays anything (except free preventive services).
• Co-payments and coinsurance: Payments you make each time you get a medical service after reaching your deductible.
• Out-of-pocket maximum: The most you have to spend for covered services in a year. After you reach this amount, the insurance company pays 100% for covered services.
As a result of the Affordable Care Act (ACA), people can purchase individual health insurance through a government exchange or marketplace (commonly referred to as ACA plans), or they can buy health insurance from private insurers.
For a particular health insurance plan, the cost of coverage is determined by a limited set of factors, which have been set by law. States can limit the degree to which these factors impact your rates– for instance, some states like California and New York don't allow the cost of health insurance to differ based on tobacco use.
• Age: The health care cost per person covered by a policy will be set according to their age, with rates increasing as the individual gets older.
Children up to the age of 14 will cost a flat rate to add to a health plan, but premiums typically increase annually beginning at age 15.
• Where you live: Health insurance companies determine the set of policies offered and the cost of coverage based on the state and county you live in. So a resident of Miami-Dade County in Florida, for instance, may pay cheaper rates for the same policy than a resident of Jackson County.
• Smoking/tobacco use: If you smoke, you can pay up to 50% higher rates for health insurance, though the maximum increase is determined by state.
• Number of people insured: The total cost of a health plan is set according to the number of people covered by it, as well as each person's age and tobacco use. For example, a family of three, with two adults and a child, would pay a much higher monthly health insurance premium than an individual.