Oscar Health Arizona | A new kind of health insurance company
A great member experience for everyone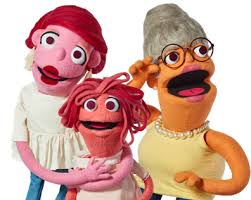 Oscar is an ACA-compliant individual & family health plans are available on and off the exchange! New in Arizona
Oscar is proud to offer a simpler, smarter, and more personalized healthcare experience.
Some of the great benefits of joining Oscar during this open enrollment period
Oscar customers are 3x more satisfied compared to the industry average, and it's because of our members-first approach. Here's a snapshot of two of our favorite features we think you and your family will love:
(Free No Obligation quote online No B/S) Compare 2022 plans online now and get coverage
Special Enrollment Period
If you recently lost your job and your health insurance coverage due to the Coronavirus (COVID-19) or had a major life event such as marriage, relocation, or a new baby, you may qualify for a Special Enrollment Period.
You may also be eligible to financially qualify for both a premium tax credit and a cost-sharing reduction, to help reduce your health insurance premium and total out-of-pocket costs.
If you qualify, you have 60 days from the time of the event to make changes to your health plan, or browse the 2022 health plans and apply
Concierge:
Every Oscar member gets a dedicated Concierge team– a nurse and care guides. That means every member reaches the same team every time they call or message, whether they need help finding a doctor, sorting out claims, or anything else. With Concierge, members receive personalized service, better treatment, and fewer surprise bills.
" Called into Oscar pretty confused and anxious and got guidance from my Concierge who cared as much about the outcome as I did." – 2018 Oscar Member
The Oscar app is intuitive, easy to use, and super helpful. Our members love that they can:
• See everything in one place: Plan details, labs, prescriptions, health history, bills, and ID cards are all viewable right in the Oscar app.
• Securely message their Concierge team: Oscar members get fast and friendly help because their dedicated Concierge team can answer messages securely right from the app.
• Get a diagnosis and prescription 24/7: Oscar members can send a request via the app any time day or night and a board-certified doctor will call them within 15 minutes.
• Get paid for walking: Oscar members earn Amazon Ⓡ Gift Rewards for every day that they hit their step goal (up to $100/year). It even syncs automatically with most mobile phones.