Short-term health insurance companies in Arizona             (Free Online quotes No B/S Calls or spam emails)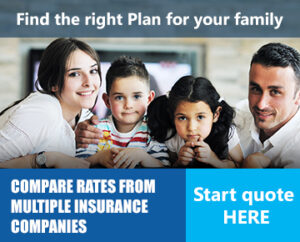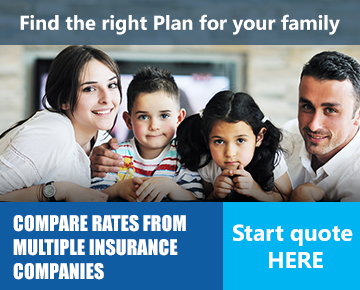 Short-term health insurance plans are limited in duration and you will stop receiving benefits when the plan expires. Plan duration and whether you can renew or buy a new plan after plan expiration depends on the plan you choose and the laws in your state. After a short-term plan expires (in some cases, in only 3 months), you must reapply to receive further benefits.
If you are accepted for an additional term under a short-term health insurance plan, the plan's deductible and other amounts reset so that amounts paid (or the satisfaction of conditions) under the initial plan is ignored. Similarly, whether you have pre-existing conditions will generally be determined anew as of your approval under the new application.
Insurance companies and state laws limit the number of times a short-term insurance policy may be renewed and may restrict your ability to apply for more than one consecutive short-term health insurance plan. Please review the plan details and policy terms for the maximum coverage period allowed by the plan you select.
Affordable rates
Compared to major medical, short-term insurance can have low, affordable premiums
• Peace of mind
Don't fly without a safety net. A short-term health insurance plan can help you bridge the coverage gap.
• Quick approval
Many applicants are approved and get proof of insurance quickly, sometimes on the spot
• Flexible terms
Short-term insurance plans can cover you for any period from 30 days up to 1 year.
UnitedHealthcare.                           Compare rates Now
Short Term Health Insurance.
Bridge the gaps in health insurance coverage.
Short-Term health insurance, underwritten by Golden Rule Insurance Company, is a flexible health insurance coverage solution when you need coverage for a period of transition in your life.
Is short-term insurance for me?
Short Term insurance may be for you if you're:
• Unable to apply for the Affordable Care Act (ACA), also called Obamacare, coverage because you missed Open Enrollment and you don't qualify for Special Enrollment.
• Waiting for your ACA coverage to start.
• Looking for coverage to bridge you to Medicare.
• Turning 26 and coming off your parent's insurance.
• Between jobs or waiting for benefits to begin at your new job.
• Healthy and under 65.
The UnitedHealthcare commitment to the Short Term health insurance option hasn't just come about with recent shifts in the health insurance market. Golden Rule Insurance Company, which became a part of UnitedHealthcare in 2003 and still underwrites the Short Term Medical insurance product today, has been offering Short Term insurance plans for over 30 years.
Short-term health insurance companies in Arizona
NatGen Short Term Medical                                        Start online quote 
(Free Online quotes No B/S Calls or spam emails)
Short Term Medical
Affordable, temporary health insurance
Short Term Medical insurance gives you a plan to face those
unpredictable moments in life with confidence. It provides the financial protection you need from unexpected medical bills and other health care expenses, including:
• Doctor visits and some preventive care
• Emergency room and ambulance coverage
• Urgent care benefits, and more
Features:
Choose from a variety of deductible and coinsurance options designed to help you find the plan that fits your budget
Find the right doctor through the large, national Aetna
Open Choice PPO Network.
Get coverage as soon as the next day
$ 250,000 or $1,000,000 in benefits available per coverage term
standard life short-term health insurance
Short Term Medical Insurance for Individuals & Families
Overview of Benefits:
Up to $2,000,000 Lifetime Benefits per Person
• Doctor's Office or Urgent Care Facility visits are not subject to the deductible– they're paid at the coinsurance rate, after a $50 copay.
• Deductible choices: $250, $500, $1,000, $2,500, $5,000 or $7,500.
• Coinsurance choices: 50/50 or 80/20.
• You're free to choose any provider, but we provide a large provider network to help reduce your out-of-pocket costs.
• ScriptSave Select prescription discount membership provided free of charge.
• Child-only coverage is available– minimum 2 years of age.
• Premium discount for a single upfront payment of premium (vs. monthly) for coverage up to 180 days.
This plan can be great for you if you are:
• Between jobs or laid off.
• A part-time or temporary employee.
• Recent graduate.
• Looking for affordable coverage for up to one year.
Pivot Health.
You make changes in your life, and Pivot Health is right there with you, moving in any direction you need to go. From health insurance products that fill a need in the short term, to alternative fixed indemnity benefits that eliminate high deductibles, to supplemental insurance products that help you better afford your healthcare, Pivot Health allows you to transition through any stage and not be caught without health insurance coverage or suddenly facing large medical bills.
For over 30 years, the member companies of The IHC Group have provided health, life, disability, dental, vision, short-term medical, and hospital indemnity insurance solutions to individuals and groups.
Through product innovation and committed relationships with our policyholders, we have built a strong, successful insurance organization.
Short-term medical.
Short-term medical (STM) plans offer a temporary solution when a life transition leaves you uninsured. Plans are available online and are active within 24 hours of applying. Short-term medical coverage usually lasts for as few as 30 days and up to 364 days in some states.
Purchasing a short-term insurance plan will make you ineligible for any guaranteed issue individual health plans commonly referred to as HIPAA plans. Please consult your benefits advisor to discuss your rights under the Health Insurance Portability and Accountability Act (HIPAA) and other rights under state law.
Short-term health insurance plans offer
IF YOU HAVE A PRE-EXISTING CONDITION, Major Medical plans or COBRA may be a better coverage option.
Short Term Medical pays benefits like a major medical insurance plan, but for a length of time, you select, up to one year.
SHORT TERM MEDICAL (STM) AND HEALTH CARE REFORM
SHORT-TERM, LIMITED-DURATION PLANS ARE NOT SUBJECT TO CERTAIN PROVISIONS OF FEDERAL HEALTH CARE REFORM, INCLUDING THE PROVISIONS RELATED TO ESSENTIAL HEALTH BENEFITS, LIFETIME LIMITS, PREVENTIVE CARE, GUARANTEED RENEWABILITY, AND PRE-EXISTING CONDITIONS. THE PRE-EXISTING CONDITION EXCLUSION FOR SHORT-TERM MEDICAL PLANS WILL APPLY TO ALL INSUREDS, INCLUDING THOSE UNDER THE AGE OF 19. EXAMPLES OF THE CLAIMS STM PLANS DO NOT COVER ARE FOR MOST PREVENTIVE CARE, MATERNITY, MENTAL HEALTH, AND TREATMENT-RELATED TO MEDICAL CONDITIONS THEY HAD PRIOR TO THE PLAN'S EFFECTIVE DATE. BECAUSE THESE PLANS ARE NOT GUARANTEED RENEWABLE, THE APPLICANT MAY NOT BE ELIGIBLE FOR ANOTHER SHORT-TERM PLAN AFTER THE PLAN'S TERMINATION DATE; AND THE PRE-EXISTING CONDITION EXCLUSION WILL APPLY TO ANY CONDITIONS THAT AROSE DURING ANY PRIOR SHORT-TERM PLANS. KNOW YOUR PLAN.
SHORT-TERM MEDICAL AND SUPPLEMENTAL ACCIDENT AND CRITICAL ILLNESS PLANS OFFER AFFORDABLE COVERAGE, BUT MAY HAVE ELIGIBILITY QUESTIONS (SO YOU CAN BE DECLINED) AND DO NOT PROVIDE MINIMUM ESSENTIAL COVERAGE. THIS MEANS THE INSURED MAY HAVE TO PAY A TAX PENALTY, DEPENDING ON THEIR INCOME LEVEL AND THE COST OF PLANS AVAILABLE