What to Know About Insuring Your Home Technology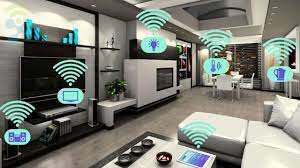 With so many smart technologies on the rise, it might just benefit you and your home insurance rates to incorporate it into your overall design scheme. In fact, Fortune.com notes that 45% of insurance companies believe that connected devices will become a large opportunity for insurers and individuals within the next two years. While incorporating smart technology into your home might save you money on home insurance, you'll also want to be mindful of how to insure your technology, in general, to protect your investments against the strange, unusual and unexpected.
Smart Home Technologies Reduce the Risk for Insurance Companies
Most insurance companies are looking for ways to bring themselves closer to the consumer by potentially reducing their exposure to loss claims. While they can introduce devices such as water shut-off valves to prevent flooding, these technologies and installations are often costly and time-consuming. Smart technology, therefore, reduces the risk involved in home disasters such as flooding, fires, and even theft. Smart locks, smart security cameras, and smart motion sensors are just some of the technologies available to homeowners that can increase home safety, which effectively reduces the risk that insurance companies will have to take on. Simply put: smart tech reduces risk and allows insurance companies to reduce the price of insurance premiums.
Saving Long-Term by Insuring Your Tech
Smart tech is great, but there are likely many other items in your home that should be insured against damage, theft and any other unexpected events. Larger electronics such as a TV, expensive gaming consoles can be insured and might already be under your home insurance policy. It's worth talking to your insurance provider or contacting Blake Insurance Group in order to get an accurate quote for home insurance that can protect your electronics and other technology. Damaged electronics such as a TV that has short-circuited due to a power surge and home entertainment systems that have been damaged by a flood should generally be covered under your home insurance policy.
The Union of Tech and Insurance
Despite rapid innovations in smart technology, insurance companies are still analyzing consumer data and behavior to develop a smart home business model that makes sense for both consumer and insurer. Seeing as home policies in the United States with a smart home device will reach 6.8% in 2022, there is still time left to work out all the kinks. Companies are beginning to partner directly with consumer electronics companies such as Panasonic, security companies such as ADT and even relying on the Amazon Alexa Skill to develop an all-in-one smart home integration system that can be used as part of an insurance plan.
Looking Ahead to the Future
As technology advances and companies are able to invest in the innovation of smart home technologies that make living easier and safer, more homeowners will be able to cheaply integrate them into their home. As homes become smarter, they also become more equipped to predict and prevent accidents and injuries, which will reduce the overall risk that insurance companies have to assume. While all of this results in lower insurance premiums, it's still a good idea to insure your belongings in a way that makes sense for your lifestyle and budget. Your phone, TVs, entertainment systems and other precious electronics should be protected against theft and damage to avoid losing investment into technology that you enjoy.
Sally