The Hartford Insurance Agent Arizona: Your Trusted Partner in Comprehensive Protection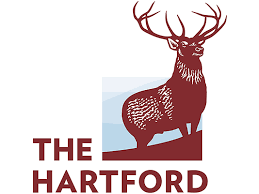 Living in the beautiful state of Arizona is a unique experience, one characterized by vibrant landscapes, bustling cities, and thriving communities. However, amidst this vibrancy, uncertainties loom, making it essential to secure yourself, your loved ones, and your assets. The Hartford Insurance, a company that boasts over two centuries of experience and a sturdy reputation, emerges as an appealing option for many Arizonians.

The Hartford specializes in a wide array of insurance types, such as property and casualty insurance, group benefits, and mutual funds. The Hartford's products and services are distributed through a robust network of independent agents and brokers, one prominent example being the [Blake Insurance Group]
Making the Right Choice: Why The Hartford Insurance Agent in Arizona?
One might wonder, "Why should I choose The Hartford Insurance in Arizona?" The answer lies in the company's reliability, its comprehensive offerings, and a long-standing partnership with the American Association of Retired Persons (AARP).
**Unmatched Reliability:** The Hartford is a recognized leader in the insurance industry with a legacy that spans over two centuries. The company's commitment to excellence and customer satisfaction has forged an unshakeable trust among its policyholders.
**Wide-Ranging Coverage:** From auto and home insurance to workers' compensation and liability coverage, The Hartford provides a holistic suite of insurance products designed to cater to varied customer needs.
**AARP Endorsement:** The Hartford takes pride in its over 30-year-old partnership with the AARP, offering auto and home insurance through the only nationally endorsed direct insurance program by the association.
The Hartford Insurance: An Illustration of Rich History and Dependability
Choosing The Hartford is not just about securing an insurance policy; it's about joining a rich history of reliability and commitment to customer safety. An interesting anecdote about the company's legacy is that the legendary baseball player, Babe Ruth, purchased a disability policy from The Hartford in 1920. Another fascinating fact is that The Hartford insured the only home ever owned by Abraham Lincoln.
The Hartford's logo—a majestic stag crossing a stream—is more than just a picturesque emblem. Drawing inspiration from Sir Edwin Landseer's 1851 painting "Monarch of the Glen," the logo metaphorically represents the company's mission of helping its customers safely navigate through life's uncertainties.
Captive Agents vs. Independent Agents: Know the Difference
When you step into the world of insurance, understanding the difference between captive agents and independent agents is vital. A captive agent is tied to a single insurance company and can offer only that company's policies. In contrast, an independent agent collaborates with multiple insurance companies, hence capable of offering a variety of policies. Independent agents from The Hartford provide you with a broad range of policy options, ensuring that you secure a policy that fits your unique needs like a glove.
Here are the main differences between captive agents and independent agents:
**Captive Agents**
– Work for a single insurance company[
– Can only sell policies from that company
– Have lower marketing expenses
– Get additional brand recognition because of the company they work for
**Independent Agents**
– Work with a variety of insurance companies
– Can sell policies from multiple providers
– Offer a wider variety of plans, so consumers have more choices and a wider price range
– Typically take home a higher compensation
As a consumer, it's important to understand the distinctions between captive and independent agents. Some people may benefit from working with a captive agent, while others may benefit from working with an independent agent. For example, if you're looking for a wider variety of plans and a wider price range, an independent agent may be the better choice. On the other hand, if you're looking for additional brand recognition and lower marketing expenses, a captive agent may be the better choice.
Embrace Comprehensive Coverage with The Hartford
The Hartford's insurance offerings span across multiple sectors. Here's a glimpse into some of their products:
**Hartford Business Insurance Arizona:** Safeguard your small business with a tailored insurance plan. The Hartford supports over a million small businesses with its comprehensive coverages including workers' compensation, property, general liability, professional liability, and auto insurance.
**Hartford Commercial Insurance Arizona:** With The Hartford's commercial insurance, you get broad coverage options customized to fit the needs of your business, ranging from general liability insurance to commercial auto insurance.
**Hartford Homeowners Insurance:** Protect your biggest investment—your home—with a solid homeowners insurance policy from The Hartford. This coverage ensures your peace of mind by safeguarding your home against unforeseen damages and risks.
**Hartford Auto Insurance:** Offering an extensive auto insurance policy,
 The Hartford ensures that your vehicle is covered under a plan that is flexible and can be customized to suit your needs.
**Hartford Flood Insurance:** Climate change and unpredictable weather patterns underline the importance of flood insurance. The Hartford's comprehensive flood insurance policy protects your assets from water damage due to flooding.
Reach Out to The Hartford: Seamless Customer Service
To get a quote, discuss concerns, or learn more about The Hartford's offerings, you can reach out through several channels:
* Home Claims: 1-877-805-9918
* Customer Service Center: [Visit Service Center]
* The Hartford Home insurance: 1-877-621-4981
* The Hartford Flood Insurance: 1-800-296-7542
* General Correspondence: P.O. Box 14219, Lexington, KY 40512, Fax: 1-877-293-2072
The Hartford is also committed to serving diverse communities. Spanish-speaking clients can reach out at 1-877-621-4981. Hearing-impaired clients have access to services at 1-800-877-8973.
Choosing The Hartford as your insurance partner assures you of a secure future, regardless of what life throws your way. To understand better how The Hartford can fulfill your insurance needs, visit the [Blake Insurance Group's page on The Hartford] Their comprehensive offerings and commitment to customer service make them an excellent choice for your insurance needs in Arizona.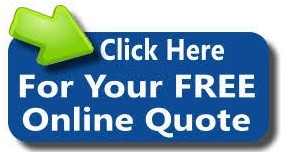 Various insurance companies offer different packages, but usually, these packages include maternal needs and the protection of your mental health. A drug card is also available which will allow you to purchase prescription drugs for free as they will be covered by the insurance company. Finally, not only will these companies insure you of your mental health, but they will also help you financially because they also offer certain benefits like deductions and co-payments.
personal health insurance policies are generally more expensive when compared with group insurance. But that doesn't mean it can't be affordable. Signing up a policy that specifies your Health Maintenance Organization (HMO) or Preferred Provider Organization (PPO) will help you to get lower-priced services and lower deductibles.
One can directly apply for an individual health insurance policy from an Arizona health insurance Broker. In most cases, the insurance company will provide a questionnaire for you to complete, asking various questions about your current and past health history. After determining your risk, the company will set a premium.
Arizona Health Insurance https://www.blakeinsurancegroup.com  provides detailed information on Arizona Health Insurance, Blake insurance Groups of Company, Arizona Individual Health Insurance, and more.