switching car insurance mid policy

(No Obligation Quote No B/S Calls or spam emails)
With enough notice, auto insurance companies will generally let you cancel your policy at any point. However, switching mid-policy may come with some cost to you, and you could potentially run into problems if you don't plan well ahead. But if your premium goes up, you have to file a claim or if you're in an accident, you might start looking at cheaper options. Different car insurance companies offer different rates, and sometimes the rates can vary significantly.
Comparing rates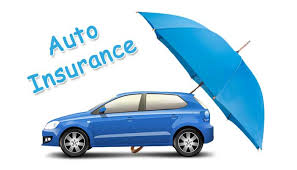 between providers ensures you're getting the best price for the amount of coverage you need. Additionally, some companies may offer better discounts than others, which can help you save money. Here are some things to watch out for when considering switching insurance companies.
Consider if it's the right time to switch: Most auto policy is for six months or a year, depending on your state and your carrier.
One of the best times to consider other carriers and their premiums includes when you move. Your zip code, the distance you drive to work and whether you park in a garage will all impact your insurance premiums. You should also look at insurance options following other big life events like getting married because married people often get lower rates.
If you have an accident or an open claim, it might not be a good time to switch. You might have to deal with two insurance companies while the details of the claim are settled. Also, because insurance companies usually recalculate your rates around your renewal time, a new insurance company might calculate your rate higher than your current rate higher than it would be if you stay with your current provider for a few more months
Consider potential penalties: Before you cancel, Cancellation costs although some of the nation's largest car insurance companies don't charge a fee if you decide to cancel mid-policy other companies May still impose a cancellation fee. It's important to talk to your insurance carrier or agent to discuss the potential penalties involved with cancelling your policy before it's set to end switching car insurance mid policy
Coverage gaps
If you cancel your insurance before you have a new policy in place, you may leave yourself vulnerable to serious legal and financial problems due to a lapse in coverage. Additionally, if you go too long without insurance coverage, your new insurers may see you as a "risk-taker," which could increase your rates. Be sure to make absolutely certain that your new insurance coverage will start on or before the day you cancel your current policy or it expires
A lapse in insurance coverage could lead to serious legal and financial challenges, especially if you become involved in an accident while uninsured. Specifically, your old insurer could report your terminated policy to the state. If there isn't a clear overlap or smooth transition from one policy to another, you could be penalized or find your driver's license suspended.
Compare car insurance quotes from multiple carriers
Comparing rates from multiple different companies gives you a better understanding of average costs and standard coverage options. Getting car insurance quotes is an easy process, but you'll need some basic information to get an accurate quote. A lot of factors can influence your car insurance rates, which leads to variations between providers.
What information do you need to get car insurance quotes?  before switching car insurance mid policy.
To quickly and easily receive auto insurance quotes, you should come prepared with the following information on hand:
• Date of birth.
• Vehicle storage location.
• Drivers license number.
• Driving and insurance history.
•( VIN) Vehicle Identification Number of the vehicle to be insured.
• Driver's license and personal information for any drivers on the policy.
• Driving history: with accidents, citations, claims, and any completed driving courses.
What affects your car insurance quote?
You have to understand the primary goal of an insurance company is to predict risk and assign premiums based on the risk a particular driver may pose. Car insurance companies assess your entire driving profile to estimate this risk, including factors such as location, demographics, insurance history, driving record, and vehicle.
auto insurance prices may vary on a zip code-by-zip code basis
Be sure your old policy is cancelled
If you're switching car insurance to a new insurer, there are a few things you need to do to confirm that your current policy is truly terminated. Don't assume that if you stop paying premiums your policy is automatically cancelled. If you signed up for auto-renewal, your current provider could report you to credit bureaus for non-payment.
Instead, take the following steps to terminate your old policy and preserve your creditworthiness. before switching car insurance mid policy
• Contact your current insurance agent and notify them that you are terminating your policy. This will prevent them from billing you for future coverage.
• If you signed up for auto-payment, you may need to log in to an online account and cancel the auto-withdrawals.