Health insurance Arizona(Compare rates online No B/S Calls No Spam emails)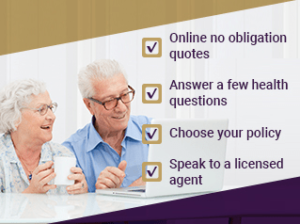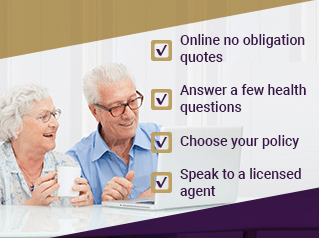 Blake insurance group LLC offers Arizona health insurance plans We represent Health insurance companies in Arizona that offer ACA-compliant individual & family health plans available on and off the Exchange
companies include Oscar, Bright health, BCBS, UnitedHealth, Ambetter. to compare details of the health insurance plans available in your area
Oscar health Arizona
Oscar has been focused on one mission– to be a health insurance company centered around the patient.
Since then, Oscar has been focused on one mission– to be a health insurance company centered around the patient, engaging members, and guiding them to the right care.
Along the way, a team of 700 of the most talented, experienced, and mission-driven individuals from the halls of technology, health care, politics, design, and data have come together in service of the Oscar mission. And 250,000 individuals and businesses now know what it feels like to finally be in charge of their own health care.
Do you need health insurance in Arizona for 2022? Click on the Get a free quote.
Bright Health Insurance Arizona
You are not alone anymore with health insurance with Bright Health.
Everyone deserves affordable health insurance loaded with benefits. If you are between jobs, self-employed, working part-time, looking for family coverage, or don't get healthcare from an employer, Bright Health's Individual & Family plans give you the coverage you deserve while saving you hundreds. And, yes, we totally know that finding the right plan is a frustrating process during Open Enrollment, so we do all we can to make buying health insurance as painless as possible. You are hustling and don't need the hassle. health insurance quotes az
ambetter health insurance Arizona
Introducing Ambetter from Arizona Complete Health– your partner for success
Ambetter from Arizona Complete Health is Centene Corporation's Health Insurance Marketplace product. Ambetter exists to improve the health of its beneficiaries through focused, compassionate, and coordinated care. Our approach is based on the core belief that quality healthcare is best delivered locally.
Representing singular expertise– through an exceptional experience
Centene Corporation is a multinational Fortune 500 company with over 30 years of experience in the Managed Care industry and a robust portfolio of specialty health solutions. Ambetter plans are designed to deliver high-quality, locally-based healthcare services to its members, with our providers benefiting from enhanced collaboration and strategic care coordination programs.
Blue Cross Blue Shield of Arizona
Blue Cross Blue Shield of Arizona (BCBSAZ) is committed to helping Arizonans get healthier faster and stay healthier longer. With a focus on connecting people with the care they need, BCBSAZ offers health insurance and related services to nearly 1.5 million customers. BCBSAZ, a not-for-profit company, is an independent licensee of the Blue Cross Blue Shield Association. The company employs nearly 1,500 people in its Phoenix, Chandler, Flagstaff, and Tucson offices
United Health Insurance Arizona
We seek to enhance the performance of the health system and improve the overall health and well-being of the people we serve and their communities.
We work with health care professionals and other key partners to expand access to quality health care so people get the care they need at an affordable price.
We support the physician/patient relationship and empower people with the information, guidance, and tools they need to make personal health choices and decisions.
Looking to Purchase Arizona Health Insurance? Arizona health insurance quote as a licensed Health broker Az We offer a broad selection of Arizona health plans for individuals, families, and small businesses from the best Arizona health insurance quote
For individuals and families in Arizona, Blake insurance group LLC is a health insurance broker in Arizona, we can help you and your family find the best affordable health insurance for 2019
Click on the Get a free quote.
Arizona Health Care Cost Containment System (AHCCCS) is Arizona's Medicaid agency that offers health care programs to serve Arizona residents. Individuals must meet certain income and other requirements to obtain services
Medicaid in Arizona, also known as Arizona Health Care Cost Containment System (AHCCCS). Medicaid works similarly to regular health insurance and if you qualify, you will receive a Medicaid card which you present during all your health coverage appointments.
The program covers acute care services, prescription drugs, and long-term services and support. Eligibility also requires you to be a resident of the United States and Arizona, have applied for potentially available income (unemployment, pensions, and Social Security), and have a family income below a certain level. To see if you are eligible visit https://azahcccs.gov/AHCCCS/AboutUs/programdescription.html
Covered Medical Services
AHCCCS contracts with several health plans to provide covered services. An AHCCCS health plan works like a Health Maintenance Organization (HMO). The health plan works with doctors, hospitals, pharmacies, specialists, etc. to provide care.
You will choose a health plan that covers your zip code area. If you are approved, you will choose a primary care doctor that works with that health plan. Your primary doctor will:
• Be the first person you go to for the care of family
• Authorize your non-emergency medical services
• Send you to a specialist when needed
Health insurance broker Az: