Cheap Cancer Insurance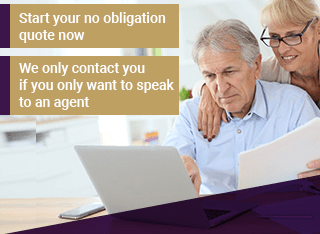 A cancer diagnosis can be earth-shattering. And dealing with the mounting bills from care can add additional stress to those that are battling it. Cancer insurance is more common because many basic health insurance plans will not cover all the costs associated with a cancer diagnosis.
Do many people wonder if the premiums paid for this type of policy are worth the peace of mind it provides? Will the coverage justify the cost? When should you consider buying cancer insurance?
Only you can answer those questions because it depends on your personal situation. Circumstances like your finances, health, and form of cancer all influence if cancer insurance is right for you.
Here are some things to consider to help you decide one way or another:
One of the most important things to keep in mind is this type of insurance is to reduce the costs of cancer treatment.
Meaning cancer insurance isn't to take the place of the benefits given by your primary health insurance. Cancer insurance is meant to help you cover some costs your basic policy doesn't pay for. Cancer insurance policies may cover many expenses.
Depending on the type of policy you sign up for, cancer insurance may cover a wide range of both medical and non-medical costs.
Here are some expenses typically covered by these plans:
Deductibles
Co-pays
Hospital stays (unusually lengthy ones)
Various tests, treatments, and procedures
Visits to out-of-network specialists
Dietary assistance
Childcare
Travel and lodging when treatment is far away from home
Not All Cancer Policies Are the Same
Now be aware one policy will not cover all of those. Few cancer insurance policies cover every one of the costs discussed above. Even the ones that do may still have coverage "gaps." Meaning you could be left with a bill that you'll be financially responsible for.
Also, some cancer insurance policies don't cover any of the expenses discussed so far. A few of them, like Aflac, only offer a specific lump-sum payment that's after you are diagnosed.
Be sure to go into these situations knowing that all plans do not offer the same benefits or coverage. For an explanation of how different plans work, let Blake Insurance Group help you find the best cancer insurance policy.
It's important to note that you might not be able to get this kind of insurance if you have a prior cancer diagnosis.
Some providers may not cover you if you've been diagnosed or treated for other health issues, including Hodgkin's disease, AIDS, AIDS Related Complex, or if you've tested positive for HIV.
Be sure to read the fine print before you get too excited about a particular plan, especially if you have a family history of cancer.
A cancer policy may not make sense for everybody. If you are young, healthy, not risk-averse, and without a family history of cancer, you might want to use the money spent on this type of policy for a life insurance policy or accident policy. Call Blake Insurance for the best cancer insurance quotes today.
Cigna: cancer insurance quotes
Insured by Loyal American Life Insurance Company
Lump-Sum Cancer Insurance
The cost of cancer is hard to predict. A lump-sum policy provides a cash benefit to help cover medical expenses if you are diagnosed with cancer, helping to ease financial issues while you focus on getting well.
Picture This: Caught off guard
Kate always took good care of herself, so she was caught off guard when a recent mammogram identified an early diagnosis of breast cancer. Thankfully, the mammogram caught cancer early, but Kate learned that surgery and chemotherapy treatments would have her out of work for longer than she expected.
This is an example used for illustrative purposes only.
How can a Lump Sum Cancer Insurance Policy help me?
In our lifetimes, many of us will be affected by a cancer diagnosis.
After a cancer diagnosis, a Lump Sum Cancer Insurance Policy can help you get back to living the life you were meant to.
Aflac: Affordable Cancer Insurance
You'd expect your insurance company to cover your medical expenses in the event of a cancer diagnosis. That's where Aflac supplemental insurance comes in. We pay cash benefits directly to you (unless assigned otherwise), so you can use them any way you see fit.
Aflac Cancer Protection Assurance helps with medical expenses like chemotherapy and with non-medical expenses like travel and lodging to help keep life as normal as possible for you and your family
Colonial Life: cancer insurance rates
Financial hardship does not have to follow a cancer diagnosis
Cancer insurance helps you live well while getting well
Most of us don't expect to face a serious illness like cancer. However, statistics show 1 in 2 men and 1 in 3 women develop cancer in their lifetime.1 Some look to family history to determine risk, but that often doesn't tell the whole story. While heredity and environmental factors can play a role, inherited genetic factors impact only about 5-10% of all cancers.
Fortunately, more people are surviving cancer thanks to early detection and more aggressive treatments. If you're diagnosed with cancer, you may find that your medical insurance doesn't cover everything. In addition to your day-to-day bills, you could incur costs for treatment and recovery, such as:
Deductibles and co-pays.
Out-of-network treatment.
Travel, lodging, and meals during treatment.
Child care.
Home health services.
The need to scale back on work or take a leave of absence during treatment and recovery only adds to the stress. That's where supplemental cancer insurance helps. It assists with protecting you from financial hardship in the face of mounting cancer expenses.
MetLife: buy cancer insurance
Add cancer insurance to help offset expenses that may not be covered under your employer's existing medical insurance and disability plans.
A cancer diagnosis can mean unexpected expenses such as deductibles, co-pays, and costs for out-of-network care. And since disability plans only cover a portion of your income, there could be a significant gap between any disability payments you receive and your family's everyday living expenses like utilities, groceries, and rent.
Cancer Insurance through your employer may offer:
• Lump-sum payments you can use as you wish.
• An annual Health Screening Benefit
• Paid benefits for initial diagnosis and if cancer returns
• Guaranteed acceptance provided you are actively at work when you apply
• Easy claims processing.
• Convenient payroll deduction.
• Portable coverage should you leave your employer4.
For complete plan details, talk to your company's benefits administrator.