Best Cheap Home Insurance Scottsdale AZ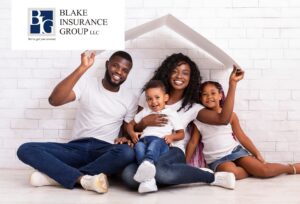 Here's how to find Best Cheapest Home Insurance in Scottsdale Az, Is to compare rates from at least 3 insurance companies, click on Get a quote to compare rates from top insurance providers in Arizona
One of the most important aspects of home-ownership is home insurance in Scottsdale Arizona. Along with your personal belongings, homeowners insurance covers your dwelling in the event of many perils, including theft, fire, wind damage, and vandalism.
Given the relatively frequent occurrence of these incidents and the significant cost of replacing a home, having a home insurance policy is a solid investment
What you pay for homeowners insurance factors in variables such as the cost of building materials, the value of your personal belongings, and the overall value of the primary dwelling.
The location of your home also contributes to the price of your homeowners' insurance policy. In areas prone to perils like frozen pipes, hail, windstorms, or wildfires, home insurance rates may be higher to accommodate the extra risk.
Home insurance costs can vary depending on what city you live in. you can get really favorable quotes in Tucson Arizona, Oro Valley, Phoenix AZ. Chandler Arizona. Mesa AZ, Scottsdale AZ, Peoria Arizona, Yuma AZ, Surprise AZ, Ajo Az, Amado AZ, Arizona City, Avra Valley AZ, Casa Grande AZ, Douglas AZ, Marana AZ, Green Valley AZ, Globe AZ, Oracle AZ, Tubac AZ, Sierra Vista AZ, Tempe AZ, Gilbert AZ, Glendale AZ
The number of claims filed in your local area can be a factor in determining the price of your policy. Put simply, the neighborhood you live in could have a huge impact on what you pay for homeowners' insurance.
A deductible is an amount for which a homeowner is responsible before the insurer will cover a claim. Choosing where to set your deductible can have a major impact on how much you pay for your coverage.
When choosing a deductible, keep in mind that the higher your deductible is, the lower your premiums will be. As such, if you want your insurance rates to remain low, aim for a higher deductible. It's worth remembering that your deductible should only be as high as you can reasonably pay in the event of a loss.
Quick Tip.
bundle home and auto insurance in Scottsdale Az
If you're seeking savings on your overall insurance costs, consider purchasing your home and auto policies from the same insurance company. Bundling home and auto insurance can save you a substantial sum each month on your auto insurance bill. Bundling policies in Arizona could, in fact, lead to average annual savings of 15% or more.
The cost of homeowner's insurance fluctuates relying upon such things as level of cover, the size of the house, kind of house, estimation of individual belonging, and the region in which you live. You should get homeowners insurance quotes to get a full comprehension of how much your homeowner insurance will cost.
Continuously get a few quotes as searching around could reduce your yearly cost of homeowners' insurance significantly and, as with most protection these days, shopping on the web by and large outcomes is probably the most focused cost.
You can buy flood insurance independently, through your homeowner's insurance provider; however, the policy will be with the Federal Flood Insurance Program.
.
Do you Need Cheap home insurance in Scottsdale Arizona?
As expressed earlier, never abandon yourself uncovered by not ensuring that your homeowners' insurance covers you to an adequate level for third party liability. If somebody trips and falls down the stairs you'll require good insurance and if you don't have pet insurance then liability protection could be exactly what you require if your pet damage another person's property.
If you lost your home for any reason your everyday costs would essentially increase especially in the early weeks when you are living in lodgings and eating out. Ensure your homeowners' insurance takes care of you for such costs, the level of insurance shifts relying upon which homeowners insurance policy you take out so give careful consideration to the event you will get while getting quotes for your homeowners' insurance.
Condo best homeowners insurance Scottsdale Arizona
condominium insurance is covered in a similar way to the homeowners, we provide multiple options of coverage for our clients to choose from. most cover interior and contents, we can tailor your contents insurance quote to suit your needs sometimes you might need to cover more than your dwelling insurance quote home insurance Scottsdale
If you are leasing your property you have to take out renters insurance instead of house owner insurance. As you don't physically claim the property you won't have the capacity to safeguard against damage to the building, just against damage to your very own belonging.
For best Homeowner insurance coverage blake insurance group is simply the best kindly visits==>>.