progressive snapshot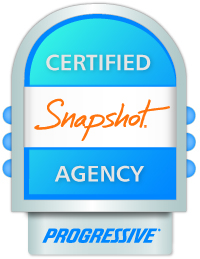 Progressive offers a usage-based insurance rating program, called Snapshot, which gives you the opportunity to potentially save money based on your actual driving habits, like how you drive, and when you drive.
How you drive- Do you Accelerate slowly,Brake gently and maintain speed limits?
When you drive-Driving between midnight and 4 a.m. is seen as the riskiest time to be on the road. If you're a frequent late-night driver,
Snapshot gives people more control over how much they pay for auto insurance and can help make people safer drivers. With Snapshot, safe driving saves you more on your car insurance
(Free No Obligation Quotes No B/S calls or Spam emails)
Customers who enroll in Snapshot mobile use their smartphones to collect data through the App. Progressive will use this data to calculate a driver score.
To participate in the Snapshot mobile program, each customer agrees to download the App, complete the registration process, and keep the App-enabled while driving until notified by Progressive that data collection is complete.
Snapshot Data will be used in determining your personalized rate, which may result in a discount, or in some states, a surcharge to your policy premium depending on your driving habits and conditions.
Snapshot pricing works as follows: snapshot progressive reviews
Participation Discount. New customers to Progressive will be eligible for a Snapshot participation discount during their first policy term contingent upon completion of Snapshot registration within 45 days of enrollment.
Snapshot Results.
After collecting Snapshot Data for approximately a policy term, we will calculate a driving score based on that information and use this score to determine a personalized rate at the first renewal of your policy.
Progressive offers some of the best auto insurance in the state of Arizona
The average cost of full coverage auto insurance in AZ is $1,267 per year, according to the 2021 independent study of average quoted premiums. When shopping for car insurance, AZ drivers may want to consider more than just price. Finding the best auto insurance in Arizona requires understanding your needs, knowing how to analyze a car insurance company and knowing what coverage's your state requires you to purchase
Start A Free Online car insurance quote Now(Free No Obligation Quotes No B/S calls or Spam emails)
Once we collect sufficient Snapshot Data to establish the driving score, our interpretation of what the score means in terms of pricing may change over time based on factors we file with your state's department of insurance. Snapshot results may also be considered in determining the pricing tier and in making underwriting decisions.
Your driving score will remain the same for each renewal until such time as Progressive, in its sole discretion, elects to collect additional Snapshot Data to re-evaluate the driving score or you choose to re-enroll in Snapshot and provide sufficient Snapshot Data to recalculate your driving score.
Can I end my enrollment at any time?
You can opt out of Snapshot before we have completed reviewing your Snapshot Data. If you opt-out within 45 days of enrolling in Snapshot, progressive won't consider your Snapshot experience at all. In some states,
if you chose to download the App and register your phone, and then opt-out more than 45 days after being enrolled in Snapshot, you may receive a surcharge or loss of a discount to your policy when it comes up for renewal.
Progressive snapshot reviews
Snapshot is a great option for people who consistently follow safe driving habits. People who only use their vehicles to commute to work and run errands could potentially save money with the Snapshot program
Driving between midnight and 4 a.m. is seen as the riskiest time to be on the road. If you're a frequent late-night driver, Progressive Snapshot probably isn't right for you. Rush-hour commutes (driving between 7 a.m. and 9 a.m. and 4 p.m. to 6 p.m.) are seen as mildly risky times, but given this is a frequent time for most to be driving, it shouldn't be viewed as a deterrent from using Progressive Snapshot.