Progressive Agent Oro Valley AZ
Progressive Insurance agent Oro Valley Arizona.
(Free No Obligation Quotes No B/S calls or Spam emails)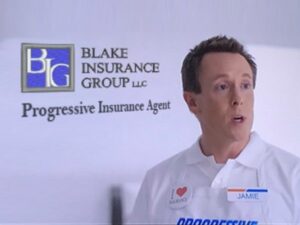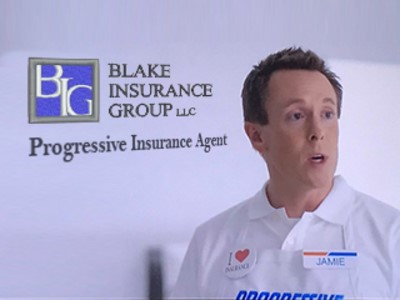 Progressive offers insurance by phone, online, and through independent agents.
Because Arizona only requires drivers to carry mandatory Liability coverage, it gives motorists the opportunity to save money each month by only purchasing a minimal amount of insurance But keep in mind that Liability does not cover you if you get into an accident that was not your fault, if your car is damaged by severe weather, or if your car gets vandalized or stolen. You will have to purchase additional coverage to protect against such events. See how much you can save on Arizona auto insurance.
The Progressive Corporation is one of the largest providers of car insurance in the United States. The company also insures motorcycles, boats, RVs, and commercial vehicles, and provides home insurance through select companies. Progressive has expanded internationally as well, offering car insurance in Australia.
Contact an agent today and get expert guidance for your needs, call now who understands your needs and can get you the best policy and price.
progressive agents near me
Here are some of the progressive Insurance in Arizona.
Progressive auto insurance Oro Valley Arizona.
Saving starts with a Progressive car insurance quote.
Progressive insures over 18 million drivers, and we're the third largest auto insurance company. ** Why do millions of drivers trust Progressive? It's simple: Progressive unmatched value. They offer plenty of coverage, 24/7 service, and discounts such as a safe driver.
Auto insurance coverage's Progressive offer.
Accidents, glass damage, lawsuits, hail, and more– we have affordable coverage options to protect against just about anything. Get a car insurance quote, and you can customize your coverage's online. Savings with safe coverage.
Get a car insurance quote in about six minutes.
Progressive Motorcycle Insurance Oro Valley Arizona.
the # 1 motorcycle insurance company.
1 in 3 insured motorcycle riders chooses Progressive.
Specialized coverage From Progressive.
* Full replacement cost and no depreciation for parts.
* Total loss coverage for a brand new bike.
* Coverage for gear and personal belongings.
Get Insurance Quote.
Progressive Commercial Insurance Oro Valley Arizona.
Trust Progressive with your commercial insurance needs.
We're one of the most trusted and highest-rated commercial auto insurance companies in the U.S. In fact, we're currently the No. 1 commercial auto insurer in America * with an A+ rating from A.M. Best. We insure over 1 million commercial vehicles between hundreds of thousands of small businesses across the nation.
Shop a variety of other commercial insurance products through several trusted providers of the Progressive Advantage ® Business Program.
Compare commercial insurance products from progressive.
Commercial auto insurance.
– Progressive Truck insurance.
– Progressive Tow truck insurance.
– Progressive Van insurance.
– Progressive Box truck insurance.
–Progressive Dump truck insurance.
– Progressive Food truck insurance.
Progressive Business insurance.
– General liability insurance.
– Workers comp insurance.
– Contractors insurance.
– Business owner's policy.
– Professional liability insurance.
– Cyber insurance.
Progressive Renters Insurance Oro Valley Arizona.
Progressive Agent Oro Valley AZ
Renters insurance covers your stuff and so much more.
Renters insurance is an affordable way to cover your belongings and help pay for unexpected expenses. In addition to your belongings, renters cover other people's injuries at your place, certain lawsuits against you, and more.
Without renters insurance, you'd have no protection/coverage for these situations. For example, if someone steals all your stuff, your landlord won't cover anything. Everything would be 100% on you. That could cost tens of thousands of dollars, as the average renter has nearly $28,000 worth of belongings, according to ASI, one of our network renters insurance companies.
Renters coverage Progressive offer.
Renters cover your belongings, living expenses if your place is damaged, and even certain lawsuits against you.
* Your personal possessions.
* Injuries and lawsuits against you.
* Temporary living expenses.
local progressive agents Oro Valley AZ.
Phone Numbers.
24/7 Customer Service.
• General: 1-800-776-4737.
When you call, press.
1. To report an accident or make a claim.
2. For billing or policy changes.
3. To get a quote or buy a policy.
4. For roadside assistance.
6. To speak with a Spanish-speaking representative.
• Commercial: 1-888-240-9839.
Addresses.
Corporate Headquarters.
The Progressive Corporation.
6300 Wilson Mills Rd
Mayfield Village, Ohio 4414.
Investor relations.
The Progressive Corporation Investor Relations.
6300 Wilson Mills Road.
Box W33 Mayfield Village, Ohio 44143.
Online. progressive car quote
For online help with your policy, chat, or email us. First, though, be sure to log in to protect your privacy.
Chat. progressive auto insurance quote
Get instant answers to most of your policy questions anytime Monday through Friday between 5:00 a.m. and midnight EST
.