Roadside assistance coverage Arizona
Cover the costs of common roadside services by adding this coverage to your car insurance policy provider is sent to a driver depends entirely on their location, vehicle, and circumstances. The closest and most appropriate service providers tend to be dispatched.
Generally, adding roadside assistance to your policy will get you: towing, battery service, flat tire service, fuel delivery, lockout service, and extrication
Roadside assistance coverage helps drivers when their vehicle breaks down. It is an option on almost every auto insurance policy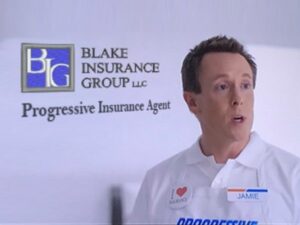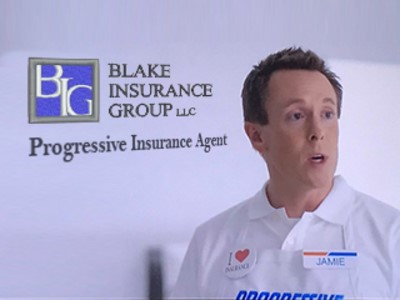 Progressive offers some of the best car insurance in Arizona
The average cost of full coverage car insurance in Arizona is $1,257 per year, according to the 2021 independent study of average quoted premiums. When shopping for car insurance, AZ drivers may want to consider more than just price.
Finding the best auto insurance in Arizona requires understanding your needs, knowing how to analyze a car insurance company and knowing what coverage's your state requires you to purchase
Start an online quote to find the best cheap coverage in your area
Insurance companies that provide Roadside assistance coverage in Arizona
Progressive Roadside Assistance Arizona
If your vehicle has stopped running due to non-accident related events (e.g. mechanical or electrical breakdown), use your roadside assistance coverage to help with:
• Towing– Whenever your covered vehicle requires more than at-the-scene service, we can arrange to tow it anywhere within a 15-mile radius, or to the nearest qualified repair facility if one doesn't exist within 15 miles. Keep in mind that you will be responsible for the cost of any parts and/or repairs made to your vehicle.
Winching Service– Defined as an at-the-scene service when we can pull your car out of an area with a motor-powered cable or chain. We'll offer this service if your car is trapped in mud, snow, water, or sand within 100 feet of road or highway.
• Battery Jump-Start– Call us if your battery fails. If possible, it will be jump-started at the scene to help get you on your way.
• Fuel Delivery– If you run out of gas, get the required fuel you need to be delivered directly to your vehicle. You only pay for the cost of fuel. The delivery and service are free.
• Locksmith Service– If your keys are lost, stolen, or accidentally locked inside your vehicle, we will dispatch a qualified service provider. You'll only be responsible for keys/costs to replace them.
• Flat Tire Change– No need to panic if you have a flat.
A roadside professional can put the spare tire on your vehicle at the scene.
• On Scene Labor– Related to disablement, up to one hour. Progressive's Emergency Roadside Assistance exists for your peace of mind. If you purchased this coverage with your policy, it's available 24/7– just call 1-800-776-2778 at any time, and a representative will dispatch a roadside service professional right away.
What's included?
Note: The number of roadside events we cover in any rolling six-month period may not exceed your policy limit in order for coverage to apply.
How to use it?
If you have Roadside Assistance coverage on your policy, the easiest way to use it is to call us at 1-800-776-2778. We'll send a service provider to you to get you up and running as soon as possible.
Please note that in some states, such as North Carolina and Virginia, Roadside Assistance coverage is subject to limits stated on your policy.
That easy?
Yep. That easy. Whether you're in your own driveway or on the road, a Roadside Assistance customer service rep is ready to help. We'll send you some company right away.
Please note: Emergency Roadside Assistance services are provided by Agero and its affiliated companies. Some services described above are only available to customers who purchased coverage such as Comprehensive, Collision, Rental Reimbursement, Medical Payments, etc., before their loss. Coverage is subject to the terms of your policy. Please refer to your policy to verify which coverage's you have.
Good Sam Roadside Assistance Arizona
Members receive Good Sam Travel Assist for $59.99!
– Access to over 40,000 independent towing specialists and service providers
– Coverage in all of North America, including in Canada, Mexico, Puerto Rico, and the US Virgin Islands
Flat Tire Service to Keep You Rolling
Don't worry about the next time you get a flat tire. Let our network of service technicians change it for you. Or, if needed, they will tow your vehicle to the nearest service center.
A Spare When You Need It
If you get a flat and don't have a spare, Good Sam Roadside Assistance will help you purchase an RV tire and deliver it on the spot. You just pay for the tire, parts, and labor.
Battery Service to Keep You Charging Ahead
A dead battery doesn't have to ruin your trip. Our network of service technicians will give you a jump-start at the campground or in your driveway.
Emergency Fuel and Fluids Delivery-So You Never Run Dry
Running out of gas is a hassle. To keep you moving, we will deliver up to 5 gallons of fuel to get you to the nearest gas station. We will also bring other essential fluids if needed. You just pay for the fuel or fluids.
Trip Interruption Assistance for When Accidents Happen
If you have an accident more than 100 miles from home, we will reimburse you up to $1,200 for all eligible expenses, such as meals, lodging, and car rental while you're your vehicle is getting repaired.
Lost Key and Lock Out Assistance to Open Your Doors
Even the most careful members sometimes lock themselves out of their car. If it happens to you, we'll pay for a locksmith to come and get you back in your vehicle. You only have to pay for parts and labor.
Emergency Medical Referral Service to Take the Pain Away
Getting sick away from your own doctor or medical team can be scary, but we'll help. When you need assistance with a medical or personal emergency while traveling, we'll be on call with medical, dental, or legal referrals and more.
With Good Sam Roadside Assistance, you are protected while driving all your owned Tow-able RV and all your owned autos with one simple plan. It's easy to get the help you need, from a provider you can trust. You're covered while driving the following:
Your Owned Tow-able Recreational Vehicle (RV):.
– Fifth Wheels, Travel Trailers, and Toy Haulers.
– Pop-up Camping Trailers.
Your Owned Non-Recreational Vehicles:
– Cars.
– Vans.
– Pick-ups, SUV s.
– Boat Trailers.
– Motorcycles.
Your Family Is Covered, Too.
Everyone in your family, including your spouse, domestic partner, and dependent children under 25, are automatically included in your plan at no additional cost.
Every Vehicle Covered Under One Plan.
Anytime you break down, call our toll-free number for assistance.
– 24/7 Service.
– We pay 100% of the towing fees to the nearest service center-no matter if it's 5 or 500 miles away.
– No pee-set mileage restrictions or dollar limits.
RV Mobile Mechanic at Your Service.
We want to get you back on the road quickly. When possible, we'll send a mobile mechanic to help with minor RV roadside repairs. You only have to pay for parts and labor.
Safeco roadside assistance coverage Arizona.
Help in your time of need.
Got a Flat Tire? Need a Tow?
If you purchased Roadside Assistance with your policy, help is available and on the way.
Talk to your local independent agent to add Roadside Assistance to your policy.
Call Us. We're On Our Way.
1-877-762-3101.
24 hours a day, 7 days a week.
Basic Roadside Assistance Services.
Towing.
If you break down or can't get started, we'll send out a tow truck to get you to the nearest qualified service station. All you have to do is call.
Flat Tire.
We'll help you change out your flat with your spare and get you back on your way. Just need air? No problem. We can do that, too.
Battery Service.
Sometimes we all need a little extra boost. If your battery isn't up to the task, we'll come to give you a jump start.
Fuel and Fluids.
We'll deliver essential fluids. Run out of gas? We'll bring you some. Need radiator or brake fluid? We can bring that, too.
Lockout.
Did you lock your keys in the car? Maybe you just can't find them. We'll send out a locksmith to help you get back to your vehicle.
Additional Services.
RV Roadside Assistance.
If your RV becomes uninhabitable, your coverage includes housing and transportation costs. It also covers the loss of personal property from your RV.
Motorcycle Roadside Help.
Trip interruption benefits are included as part of your coverage.
AAA Roadside Assistance coverage Arizona.
Roadside Assistance *.
Certain restrictions apply to these services. Review your Membership terms for full details. Review reimbursement instructions to request reimbursement.
Mobile Battery Service.
If your car won't start, we'll attempt to jump-start your battery. If your battery is failing, we can test it and replace it with a new one on the spot. Battery replacement is not available in all areas.
Emergency Fuel Delivery.
If you run out of fuel, we'll bring you enough to get you to the nearest gas station. If you need diesel fuel, request it when you call. Diesel may not be available in all locations.
Tire Service.
Depending on the damage to your tire, we'll either install your usable spare, re-inflate your tire, or tow your vehicle.
Locksmith Service.
Locked your keys inside your car? We'll send a service to help you gain entry. If the attempt fails, the Towing Service policy will apply. Reimbursement amounts for parts and labor vary per your AAA Membership plan.
Towing.
You can get towed to a AAA Auto Repair shop or your preferred mechanic. Miles of free towing available to you vary per your Membership level.
Mechanical First Aid.
Our drivers are trained to identify and address some of the most common mechanical problems. We'll make minor adjustments not requiring parts or supplies in an effort to get your vehicle running.
Call 800-AAA-HELP (800-222-4357).
You're covered 24/7, in anyone's care– whether you're the driver or just a passenger. You can trust our trained technicians to perform a variety of services to get you on your way. Enjoy the freedom of AAA Roadside Assistance.