Primero Insurance agent Arizona
(Free No Obligation quote No B/S Calls or spam email)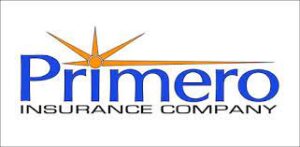 Primero Insurance Company offers affordable and flexible auto insurance to drivers in Arizona, Nevada, North Dakota, and South Dakota
Formed in 2003, Primero Insurance Company specializes in private passenger auto and also writes bonds, mobile homes, and BOP policies.
The company is domiciled in Nevada with its administrative offices located in Spearfish, SD. Primero is currently licensed in Arizona, Nevada, North Dakota, and South Dakota. The company carefully analyzes each marketplace and uses underwriting experience and knowledge of company product lines to create a conservative and profitable growth plan.
Previous accident?   Need an SR22?   Less than stellar credit?   Tickets? DUI?
Primero has an automobile policy for you!
The company offers auto insurance products to cover injuries and damages caused by an accident, as well as the costs of repairing or replacing the vehicle
State regulations play a big role in how much you pay for car insurance, as most states require a minimum level of coverage before you can hit the road. Different car insurance companies can charge different rates within the same state too.
The least expensive option will likely be your state's minimum car insurance requirements, so we focused our analysis on those minimums. In many states, this is liability-only auto insurance, which pays for property damage and others' medical bills from accidents you cause
Shopping for car insurance takes time and research to find the best rates. Across Arizona, the average auto insurance rate is $1,238, according to our annual study.Auto insurers look at a number of individual factors for each driver to determine their risk, which, in turn, plays a role in how much your car insurance rates will be.
These include age, gender, where you live, the type of car you drive, your driving history and even your credit score. In addition, the type and amount of coverage you purchase will affect how much you pay for auto insurance
Depending on your driving record, the most affordable car insurance company varies. The tables below show average auto insurance rates from the largest companies for drivers after an accident or DUI.
Credit can incredibly affect auto insurance costs. Drivers with poor credit may pay over $400 more a year on average than those with good credit
If you're looking to save money with the cheapest possible car insurance, it's essential to compare quotes from multiple insurers. You can use Our car insurance comparison tool to easily shop for cheap auto insurance online. You may find that you already have the most affordable insurance; but prices can change, so check roughly once a year
BODILY INJURY pays for injuries to other people resulting from an accident for which you are at fault.
PROPERTY DAMAGE pays for damages to other vehicles resulting from an accident for which you are at fault.
COLLISION will repair damage to the policyholder's vehicle that is due to the fault of the insured driver. This coverage is subject to a deductible.
COMPREHENSIVE covers damage to the policyholder's vehicle from theft, fire, vandalism, animal, and flying or falling objects. This coverage is subject to a deductible.
A DEDUCTIBLE is an amount that the policyholder must pay for the claim to be settled. Typically, this amount is $500.
UNINSURED/UNDER-INSURED (UM/UIM) pays for your injuries when caused by a hit-and-run driver or a motorist without liability insurance. It will also pay if the policyholder's medical bills are higher than the other driver's liability coverage.
MED-PAY affords a payment if you, a family member, or a passenger in your car is injured or killed in a motor vehicle accident regardless of fault.
It's important to carefully review the elected coverage on your auto policy.
If you require additional assistance, please contact one of our independent agents.
CONTACT INFORMATION
Primero Insurance Company
PO BOX 1300
Spearfish, SD 57783
Toll-Free: 800-925-8185/ Fax: 800-727-4455
Email: underwriting@primeroinsurance.com
Mobile App Support: Please Call Your Agent First.
Support: appdev@primeroinsurance.com