"By submitting this form, you agree that a licensed sales representative may contact you about Medicare Advantage, Prescription Drug, and Medicare Supplement Insurance plans."
"This is a solicitation for insurance." Click here to Explore Plans Enter your ZIP Code to find
Medicare plans and review rates
Medicare insurance brokers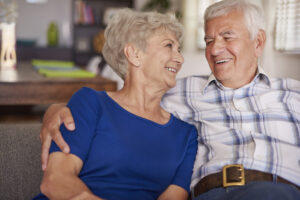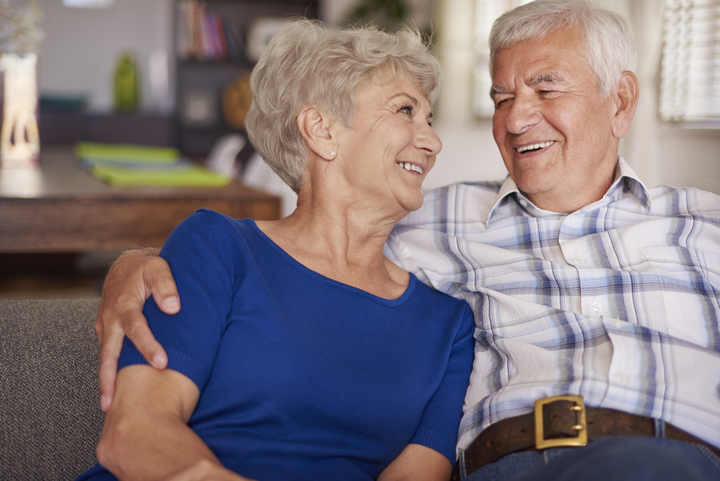 Medicare choices vary from county to county, Our independent Medicare insurance agents help you find the Benefits of Medicare health plans in your area at Affordable Rates. Our local, licensed Medicare insurance agents are here to help you find the right insurance plan that meets your needs and budget
we are appointed by many different insurance companies such as UnitedHealth, Humana, BCBS, Anthem Cigna, Allwell, Bannerhealth, Ascension Complete, Health Net, Fidelis, and WellCare. We can find the right fit for you rather than having to push one carrier. Your Local Medicare broker will be able to review all of the options available and search for a plan that most closely fits your individual needs and budget.
The good news is that Medicare brokers get paid by the insurance companies they represent. And you pay exactly the same rate for your insurance if you use a Medicare consultant (broker). There is no extra fee or cost for enrolling through an agent broker. This a free service to you
Let Us save you time and effort by searching through plans from nationally and locally recognized companies on your behalf. And I'll do it all at no cost, if you're looking for medicare advantage plans in Arizona Alabama Texas California New York Ohio Florida North Carolina Virginia Georgia, or the best Medicare supplement Medicare insurance brokers near me to help you you can get really favorable quotes
Free Review Medicare coverage options now during annual open enrollment
October is open enrollment season for seniors who want to change their Medicare coverage. Whether someone wants to change to a Medicare Advantage Plan from original Medicare, or move back to original Medicare from Medicare Advantage, or make changes in their Medicare Prescription D Plan, open enrollment is the time to make these changes. Open enrollment begins Oct. 15 and ends Dec. 7. Because this is the only time of year you can make changes to your Medicare plan, it is important to take this opportunity to re-examine your situation.
Medicare Advantage
Medicare Part C.
Let me help you simplify your Medicare coverage. A Medicare Advantage plan combines hospital, doctor, and prescription drug coverage. These compact plans may also include other benefits not offered through original Medicare. Advantage plans are not Medicare supplements.
But rather, you are receiving your benefits from an insurance company that is approved and contracted with CMS (The Centers for Medicare and Medicaid) to administer your Medicare. The idea behind this is that private insurance companies are more financially efficient than the federal government, and should be able to stretch the money allocated to give you more benefits.
Advantage plans do not fill the gaps, but rather give you set co-pays, co-insurance, and deductibles that may control costs and limit your out-of-pocket expenses compared to Medicare. Advantage plans also often include Part D drug coverage, as well as many additional benefits not included in Medicare, such as dental, vision, and hearing. Many people choose an Advantage plan because it will often have lower monthly premiums or no premiums at all.
Medicare Advantage plans also have an open enrollment period when you become Medicare eligible. Plans also have an annual enrollment period because companies contract for one calendar year at a time, and can change or discontinue plans each year.
Medicare Supplement Plans.
Need more predictable out-of-pocket costs? I can enroll you in a Medicare supplement plan that can help fill the gaps in your Medicare Part A and B coverage, so there are fewer surprise expenses. A Medigap policy (Medicare supplement) is the traditional type of plan that has been around since 1965. It's called Medigap because it fills the gaps left by Medicare. Medicare Part A requires you to pay a hospital deductible and co-pays for extended stays and Part B requires that you pay 20% of all covered outpatient charges.
A Medigap policy will, to some extent, fill these gaps.
Medigap insurance is available as one of several standardized plans. Plans will be the same from one company to the next. When you first become eligible for Medicare, you have an open enrollment period that lasts six months from the first day of the month that you become eligible. During this time an insurance company can not refuse you the opportunity to purchase any policy that they sell, no matter what pre-existing medical conditions you may have.
If the Medigap policy is affordable, this is the best time to purchase. we can Help you Compare rates with several companies, knowing that coverage will be the same no matter which company you look at. Standardization makes comparing Medigap insurance policies easy.
If you choose a Medigap policy you will also need to purchase a stand-alone Part D drug plan, because it is not included in this type of Medicare plan.
Medicare Prescription Drug Plans.
Medicare Part D.
I can help you better manage your prescription expenses with a Medicare Part D prescription drug plan. Contact me to decode the eligibility requirements. Choose from 2 ways to get prescription drug coverage. You can choose a Medicare Part D plan. Or, you can choose a Medicare Advantage Plan (like an HMO or PPO) that offers drug coverage.
Medicare companies Arizona
We work with many top Medicare insurance companies for 2023 that you might recognize.
Medicare insurance companies are just a few of the companies we offer:
UnitedHealthcare|Medicare Solutions
Plans are insured through UnitedHealthcare Insurance Company or one of its affiliated companies a Medicare Advantage organization with a Medicare contract and a contract with the State Medicaid Program, and a Medicare-approved Part D sponsor. Enrollment in the plan depends on the plan's contract renewal with Medicare
Aetna Medicare|Medicare Advantage, Part D & Supplement Plans
Aetna Medicare is a PDP, HMO, PPO plan with a Medicare contract. Our SNPs also have contracts with State Medicaid programs. Enrollment in our plans depends on contract renewal
Blue Cross Blue Shield|Medicare
Private insurance companies provide coverage options beyond Part A and Part B, including Medicare Advantage, Medicare Part D, and Medigap. These plans may include benefits Original Medicare doesn't cover and/or lower your healthcare expenses. Your health needs, finances, and lifestyle are all important considerations when evaluating other Medicare coverage options.
Anthem | Medicare Plans|Shop for Medicare Insurance
you can pick the best Medicare plans for your budget and health needs. In most areas, we offer Medicare Advantage plans, Medicare Supplement Plans, and Prescription Drug Coverage plans Our plans have Medicare coverage options for everyone so let us help you find one to fit your needs!
Humana|Medicare insurance, Medicare Advantage plans.
The freedom to choose is a good thing– but if you're new to Medicare, the choices may seem a bit overwhelming. We're committed to keeping things simple– and to help you make confident decisions when choosing the coverage that's right for you.
Humana is a Medicare Advantage HMO, PPO, and PFFS organization and a stand-alone prescription drug plan with a Medicare contract. Enrollment in any Humana plan depends on contract renewal.
You must continue to pay your Medicare Part B premium.
Allwell is contracted with Medicare for HMO, HMO SNP, and PPO plans, and with some state Medicaid programs. Enrollment in Allwell depends on contract renewal
Health Net is contracted with Medicare for HMO, HMO SNP, and PPO plans, and with some state Medicaid programs. Enrollment in Health Net depends on contract renewal.
WellCare Health Plans, Inc., is an HMO, PPO, PFFS plan with a Medicare contract. Our D-SNPs have contracts with State Medicaid programs. Enrollment in our plans depends on contract renewal. These contracts are renewed annually, and the availability of coverage beyond the end of the contract year is not guaranteed.
'Ohana Health Plan, a plan offered by WellCare Health Insurance of Arizona, Inc. WellCare Health Plans, Inc., is an HMO, PPO, PFFS plan with a Medicare contract. Our D-SNPs have contracts with State Medicaid programs. Enrollment in our plans depends on contract renewal.
Start Here to Compare Medicare advantage Plans in Your area
Safe and secure
Compare Top Companies side by side
Free No Obligation Quote Instant
Disclaimer
"We do not offer every plan available in your Area, Any information we provide is limited to those plans we do offer in your area, Please Visit medicare.gov or call 1-800-medicare to get information on all of your options."