Non-owner insurance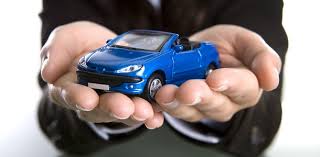 Even if you don't own a car, you may want to buy car insurance for the protection it provides.
Non-owner insurance, also called non-driver insurance, is designed for people who do not have their own car but borrow a friend's regularly, travel often and rent a vehicle, or use car-sharing services frequently. Depending on the state you live in, non-owner insurance may also be appropriate for people who have to file an SR-22 form in order to prove they are insured or to have their driving privileges reinstated.
This kind of insurance covers liability for bodily injury and property damage to others that occurs while driving. Depending on the company and policy, it also may include personal injury protection (PIP), medical payment coverage, and uninsured/under-insured motorist protection. Non-owner car insurance typically does not include collision coverage, comprehensive insurance, or theft protection.
Car rental insurance is designed for people who do not have car insurance or whose auto policy does not extend to vehicle rentals or carries a high deductible. This kind of insurance is sold by the rental company and is valid only for the duration of the rental agreement. Car rental insurance typically covers the following, although you may be able to purchase each component separately:
Liability coverage applies to property damage and injuries to others caused while you're driving. If you do not carry car insurance, you will probably be required to purchase this type of coverage.
A collision/loss damage waiver shields you from financial responsibility should your rental vehicle be stolen, vandalized, or damaged in an accident or other mishap.
Personal effects coverage protects your belongings in the event they are stolen from your rental car. If you have a homeowners or renters insurance policy, it may also cover your personal effects.
Personal accident insurance covers medical bills for any injuries you or your passengers may sustain as a result of driving.
There are different criteria auto insurers use when determining how much to charge customers. Those criteria include the number of years of driving experience you have, your driving history, and the type of vehicle you buy, along with its cost.
But auto insurance rates can fluctuate a lot from one company to the next– even if you're filling out the same information across different applications. If you're wondering if you're overpaying for car insurance, perhaps the only real way to know is to see if there's a better offer out there. If you shop around for different rate quotes, you might find an insurer that's willing to offer you a comparable level of coverage at a lower price point