no exam life insurance                               ( Free  No-Obligation Quote No B/S Calls or spam emails)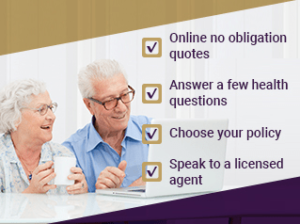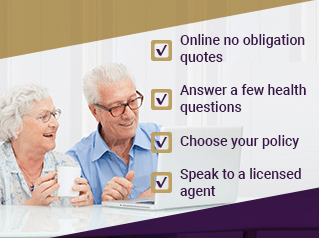 No exam insurance is a life insurance policy that does not require the insured person to take a medical exam before approval to buy the policy. Some individuals may prefer to avoid a medical exam because of a distaste for needles, doctors, or tests. If the idea of undergoing a physical examination makes you uncomfortable. At first glance, this type of insurance may appeal to you
NOTE: You will need to disclose any condition you have on the medical questionnaires. If the insurance company finds you've hidden something on your application that you end up dying from, your death benefit will most likely be withheld from your beneficiaries.
With guaranteed issue whole life insurance, you can not be turned down for health reasons and no medical exam or labs will be required. For seniors who want to skip the medical exam, but pose too high of a risk to qualify for simplified issue life insurance, guaranteed issue whole life insurance may be the best option.
As the name suggests, your application is virtually guaranteed to be accepted as long as you are able to pay the premiums. However, the benefit amount is much smaller– usually only enough to cover end-of-life expenses, which is why it's sometimes called burial insurance or final expense life insurance.
Guaranteed issue life can be used for:
• Burial and funeral costs
• Other end-of-life expenses
• Medical bills
• Outstanding debt like credit card bills
( Free  No-Obligation Quote No B/S Calls or spam emails)

You also typically need to be an older applicant to qualify. For example, AIG offers guaranteed life insurance up to $25,000 for people ages 50 to 85 years old, while Mutual of Omaha covers up to $40,000 for those aged 45 to 85 years old.
There is no medical exam and no questionnaire– if you can pay the premiums, you can get coverage. These premiums are much higher than with other policies. Depending on the life insurance company, you may still qualify even if you have a pre-existing condition.
For these reasons, guaranteed issue life insurance is considered a last resort for seniors. There's almost always a better choice in terms of cost and coverage, but for applicants too old or too unhealthy to qualify for another type of insurance, it can provide them with that much-needed coverage.
Whole life insurance with no medical exam
Also called simplified issue whole life insurance, this permanent policy is useful for applicants who need a low level of coverage, as this death benefit is a lot lower than a term policy with no medical exam and usually maxes out around $50,000.
Applicants need to be insufficiently good health to qualify; there's a medical questionnaire and history check involved, just like with the no-exam term life policy. That also means that not everyone who applies will be eligible. Pre-existing conditions may require a more thorough look at your health.
Unlike standard whole life insurance, no-exam whole life insurance doesn't come with a cash-value component that acts as an investment.
No medical exam term life insurance was made for this select group. It was also made for people who simply do not want to complete an in-home medical exam.
How No Medical Exam Term Life Insurance Works
These are the most important things to know:
• No medical exam required– No exam means no blood or urine samples. And no examiner visiting your home.
• It's faster– Way faster, like a cheetah racing an elephant faster.
• Coverage is limited– $1 Million is the current maximum. But you can buy more than one policy from different companies.
• There are age limits– Age restrictions vary by company and amount. The maximum age ranges from 60 to 70.
• It may cost more– Depending on your age, the coverage amount, and other factors, you may end up paying more for a no medical exam term life insurance policy. But not always. It's worth the time to take a look.
And remember, with a no medical exam policy you're paying for speed and convenience. You'll need to decide how much that's worth to you.
• You may not qualify– Some no medical exam term life insurance policies are tougher to qualify for. Without the exam, the company has less information to go on. If you have specific medical conditions or history, the company may ask you to complete an exam or even decline your application
This is available in
these states: Alaska, Arizona, California, Colorado, Connecticut, Delaware, Florida, Georgia, Hawaii, Idaho, Illinois, Indiana, Iowa, Kansas, Kentucky, Maine, Massachusetts, Michigan, Minnesota, Mississippi, Missouri, Montana, Nebraska, Nevada, New Jersey, New York, North Carolina, North Dakota, Ohio, Oklahoma, Oregon, Pennsylvania, Rhode Island, South Carolina, South Dakota, Tennessee, Texas, Utah, Vermont, Virginia, West Virginia, Wisconsin, and Wyoming.