Nestled in the Santa Cruz River Valley, the picturesque beauty of Amado is a paradise for birdwatchers, nature-lovers, and city folk alike
Auto insurance Amado Arizona
Because Arizona only requires drivers to carry mandatory Liability coverage, it gives motorists the opportunity to save money each month by only purchasing a minimal amount of insurance But keep in mind that Liability does not cover you if you get into an accident that was not your fault, if your car is damaged by severe weather, or if your car gets vandalized or stolen.
You will have to purchase additional coverage to protect against such events. See how much you can save on Amado auto insurance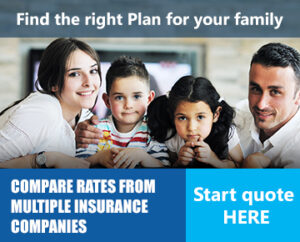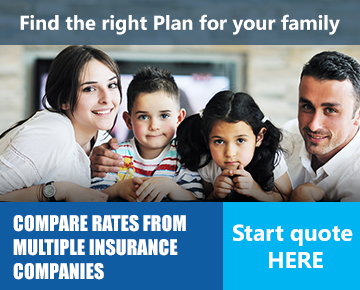 Health insurance Amado Arizona
Arizona uses the federally-facilitated exchange, so residents enroll through HealthCare.gov. Open enrollment for 2023 plans runs from November 1, 2022, to December
While lots of information about the exchange exists, the purpose is to provide Arizona health insurance plans and rates that meet your lifestyle and, in some cases, provide tax subsidies to provide relief. The health insurance marketplace is designed to make it simple to compare various insurance coverage options that exist for individuals and families
Your guide to short term health insurance, Most Americans can sign up for low-cost, short-term health plans.
Yes, short-term health plans provide coverage, but they fall well short of what's considered health insurance under the Affordable Care Act (ACA).
The ACA restricted short-term plans to young people and Americans who couldn't afford any type of insurance. However, the federal government changed that to allow anyone to apply for a short-term plan in 2023.
Short-term health plans are low-cost, low-coverage plans. These plans are available for most people up to one year with the option to extend the plans twice. In effect, you could have a short-term plan for three years. That's unlike regular health insurance, which doesn't have time limits.
A good way to think of short-term plans is that they're temporary health insurance with lower premiums, higher out-of-pocket costs and less coverage than a standard health plan.
Amado Life insurance is designed to protect your family's financial security in their time of need we offer you a smarter approach to term life insurance, whole life or IUL– online, fast, affordable, and no medical exam required. You will be able to compare quotes from our trusted Amado area life insurance agents. This website will connect you with a life insurance policy suited to your needs at a price that cannot be beaten.
Homeowners insurance Amado Arizona
Whether you need coverage for your rental, manufactured or condo Blake insurance group LLC offers many different options for homeowners' insurance that are sure to be perfect for you. Just fill out the online quote form to get a quick, personalized home insurance quote today!
Mexico Insurance Coverage options for every budget and travel plan
Whether you need a policy for one day or one year, we offer Mexico auto insurance policies as well as Mexico insurance for motorcycles and RVs.
You can select from three different coverage levels based on your needs including:
♦ Basic Coverage includes liability, travel assistance, medical payments, and legal assistance
♦ Standard Coverage offers Basic coverage as well as collision and theft
♦ Extended Coverage includes Basic and Standard coverage along with vandalism, partial theft, United States repair, and fixed deductibles
Plus, all policies include roadside assistance to provide an extra level of assurance while driving in Mexico
Amado mobile home insurance Arizona
If you need manufactured home insurance Amado AZ call us today and we'll compare quotes from top-rated insurance companies to find you the most affordable policy, mobile home insurance policy will help you cover the structure and contents of your home.
Manufactured home insurance agency, we are committed to finding you the best coverage for your money
Get your mobile home insurance and start saving today, Modular home insurance will usually be in the range of home insurance, If you have questions like how much does it cost to cover my mobile home or what does the mobile home policy cover, contact one of our licensed agents to help you find affordable coverage in your area, A local agent in Amado AZ will help you shop for the best affordable coverage in Arizona
Amado Commercial or business insurance is a type of insurance policy that provides protection for you, your employees, any equipment that you have, and if you own your building, it will cover it as well as long as it is listed on the declarations page of your policy. If you do not own the building, you are in, let's say you have a retail store and customize the leased space for your shop.
There is commercial insurance coverage that would protect that. Unfortunately, lots of people do not think they are responsible for those types of things and overlook the part of their lease where it says that they are responsible for additions and only find out at claim time that there is no coverage for their improvements