Motorhome Insurance Coverage

(Free No Obligation Quote No B/S Calls or Spam emails)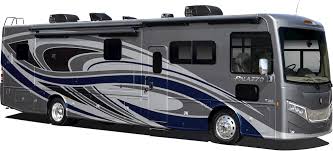 PROTECT YOUR HOME-AWAY-FROM-HOME.
You've got all the creature comforts and the flexibility to go where you want. Since your motorhome has the characteristics of a vehicle and a home, you'll want to make sure you're covered from all angles.
Motorhome insurance is designed to protect you monetarily if something were to happen to your RV. This could be anything from wounds or property damage you cause while driving, to theft, vandalism and fire damage. RV insurance policies cover immediate and accidental physical damage to a motor home, including permanently installed accessories such as: awnings, antennas and satellite dishes. The range of includes — but isn't limited to — collision, lightning, flooding, landslides, wind and hail, wild animals, fire and smoke, vandalism and theft, and trees and shades
RV/Motor-home insurance can protect your property and your guests with quality coverage from these Motorhome insurance companies Progressive Auto-Owners Safeco Safeway State Auto Travelers Badger Mutual Bristol West Encompass GAINSCO Hallmark Hartford Kemper|Infinity Mercury MetLife Mutual of Enumclaw Nationwide
A Class A Motorhome is built on a specially designed chassis and fully prepared for a weekend adventure or full-time living. Class A's are available in both short and long coach versions, which range from 25 to 45 feet in length. Most Class A's will sleep at least four guests, with two in the master and two on a convertible couch.
Class A's are available in both gas and diesel engines. Motor-homes with a gas engine are lighter weight and more affordable. They offer limited towing capacity and are shorter in length. Class A's with a diesel engine is called "Diesel Pushers," and because the engine is in the rear, it propels the coach down the road. A diesel coach is a more expensive, heavier weight unit
If you're driving your RV on the road, most states require you to carry liability insurance.
The amount can vary by state, so it's a good idea to check with your local laws to make sure you're carrying the right coverage in these states: Alaska, Arizona, California, Colorado, Connecticut, Delaware, Florida, Georgia, Hawaii, Idaho, Illinois, Indiana, Iowa, Kansas, Kentucky, Maine, Massachusetts, Michigan, Minnesota, Mississippi, Missouri, Montana, Nebraska, Nevada, New Jersey, New York, North Carolina, North Dakota, Ohio, Oklahoma, Oregon, Pennsylvania, Rhode Island, South Carolina, South Dakota, Tennessee, Texas, Utah, Vermont, Virginia, West Virginia, Wisconsin, and Wyoming
Bodily injury liability
Protects you and other insured drivers if one of you injures or kills someone in a covered accident you're legally liable for.
Property damage liability
Protects you and other insured drivers if one of you damages another person's property in a covered accident you're legally liable for.
Comprehensive coverage
Covers damage to your motor-home caused by falling objects, fire, theft, vandalism, flood, and some other non-collision losses
Collision coverage
When your motor home is in a covered accident, this helps pay for the damages
Sound system
A sound system permanently installed by the manufacturer is covered up to $2,500, minus your policy deductible.
Contents coverage
Covers property in your motor home when it's damaged or destroyed due to fire or lightning.
Medical payments coverage
Covers necessary medical treatment if you, your family members, or your passengers get injured in a covered accident.
Personal injury protection coverage (PIP).
If you, your family members, or your passengers are in a covered accident, this takes care of reasonable and necessary medical, rehab, or funeral expenses. It even covers work loss, survivors' loss, and essential services like household maintenance. The coverage varies by state, and you might hear it called "no-fault" insurance.
Uninsured & underinsured motorist coverage.
If a driver who has no insurance injures or kills you, your family members, or your passengers, this covers you. It also applies if the driver doesn't have enough insurance to cover the damage they've caused you.
Towing and labour costs coverage.
If your motorhome breaks down, this covers the cost of labor done on the spot and the cost of towing.
Rental reimbursement coverage.
If something happens to your motor home related to the comprehensive or collision coverage you have, this covers the cost of renting a motor home or automobile in its place.