Mexico Insurance Agency: Protecting Your Adventures with Peace of Mind
Welcome to Blake Insurance Group, your trusted Mexican travel insurance agency. Founded in 2011, our agency is dedicated to providing comprehensive insurance coverage for travelers visiting Mexico. Our mission is to ensure that you can explore the vibrant culture, stunning landscapes, and delicious cuisine of Mexico with peace of mind. Our team of experienced professionals is committed to delivering exceptional service and personalized insurance solutions to meet your specific needs.
With 10 employees and 8 branches in Arizona and Texas, Blake Insurance Group is a leading player in the Mexican travel insurance industry. Our agency is built on a foundation of integrity, transparency, and customer-centricity. We strive to exceed your expectations and make your insurance experience seamless and hassle-free.
Services Offered: Tailored Coverage for Your Travel Needs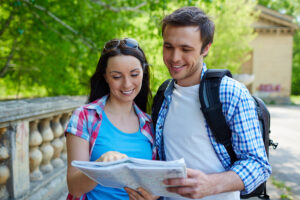 At Blake Insurance Group, we understand that every traveler is unique, and their insurance needs may vary. That's why we offer a wide range of insurance plans to cater to different requirements. Our services include: Mexican Auto Insurance Medical Travel Insurance
**Medical Travel Insurance**: Our medical travel insurance provides coverage for any unexpected medical expenses during your trip to Mexico. From minor illnesses to emergencies, we've got you covered. Travel Medevac Insurance, also known as Emergency Medical Evacuation Insurance, is an important component of a comprehensive travel insurance plan. It provides coverage for the cost of emergency medical transportation to the nearest adequate treatment center in the event of a serious illness or injury while traveling.
Here are some key points to know about Travel Medevac Insurance:
**Coverage**: Travel Medevac Insurance covers the expenses associated with transporting you to a medical facility capable of providing the necessary care. This can include air ambulances, helicopters, or traditional ambulances, depending on the situation.
**International and Domestic Coverage**: While Travel Medevac Insurance is commonly associated with international travel, it can also be beneficial when traveling within your own country. In some cases, it may provide coverage for transportation to a specialized facility or for repatriation back home.
**Financial Protection**: The cost of medical evacuation can be substantial, often reaching tens of thousands of dollars. Having Travel Medevac Insurance ensures that you won't have to bear these expenses out of pocket.
**Peace of Mind**: In addition to financial protection, Travel Medevac Insurance provides peace of mind. Knowing that you have coverage in case of a medical emergency can alleviate stress and allow you to fully enjoy your trip.
**Comprehensive Travel Insurance**: Travel Medevac Insurance is often included as part of a comprehensive travel insurance plan. These plans typically offer a range of coverage, including trip cancellation, travel delay, lost luggage, and medical expenses.
It's important to note that some premium travel credit cards may already include medical evacuation insurance as a benefit. If you already have such a credit card, you may not need to purchase additional coverage.
If you plan to drive in Mexico, it is crucial to purchase Mexican auto insurance. Your U.S. car insurance policy alone will not be sufficient to satisfy Mexican Federal Liability Law. Mexican auto insurance provides coverage for various aspects, including:
**1. Liability coverage**: This coverage is essential as it protects you financially in case you cause damage or injuries to others while driving in Mexico. It covers the costs of repairs, medical bills, and legal expenses.
**2. Physical damage and theft**: Mexican auto insurance also covers the cost of damage to your vehicle and theft. This ensures that you are protected in case of accidents, vandalism, or theft while in Mexico.
**3. Medical payments**: In the unfortunate event of an accident, Mexican auto insurance covers the medical expenses for you and your passengers. This includes hospital bills, doctor's fees, and other necessary medical treatments.
**4. Legal assistance**: Mexican auto insurance provides legal assistance in case of accidents or other legal issues that may arise while driving in Mexico. This can be invaluable in navigating the legal system and ensuring your rights are protected.
**5. Roadside assistance**: Mexican auto insurance often includes roadside assistance services. This can be helpful in case of a breakdown, flat tire, or other roadside emergencies. Roadside assistance can provide services such as towing, fuel delivery, and locksmith services.
It is important to note that most U.S. car insurance policies do not provide coverage in Mexico. Therefore, it is wise to purchase Mexican auto insurance separately to ensure that you have adequate coverage and comply with Mexican law. Mexican liability insurance is required by law, and having the right coverage will protect you and others in case of an accident.
if you plan to drive in Mexico, it is essential to purchase Mexican auto insurance. This insurance provides coverage for liability, physical damage, theft, medical payments, legal assistance, and roadside assistance. It is important to have the right coverage to comply with Mexican law and protect yourself financially in case of an accident or other unforeseen circumstances
Process of Obtaining Insurance: Simple and Convenient
Getting insured with Blake Insurance Group is quick and easy. Our user-friendly online application process allows you to obtain insurance from the comfort of your own home. Simply visit our website, fill out the necessary information, and select the insurance plan that suits your needs. We offer flexible payment options to ensure convenience for our customers.
During the application process, you may be required to provide certain documents, such as proof of travel and identification. Our dedicated team will review your application promptly, and upon approval, your policy will be issued electronically. We strive to make the process seamless and efficient, so you can focus on planning your Mexican adventure.
Claiming Process: Hassle-Free Assistance When You Need It
In the unfortunate event that you need to make a claim, Blake Insurance Group is here to support you every step of the way. Our claiming process is designed to be straightforward and hassle-free. Simply contact our customer support team, and they will guide you through the necessary steps.
We cover a wide range of incidents, including medical emergencies, trip cancellations, and lost or stolen belongings. To initiate a claim, you may be required to provide supporting documents, such as medical reports, police reports, or proof of ownership. Our dedicated claims team will process your claim promptly, and once approved, payouts will be made according to the terms of your policy.
Partnerships and Collaborations: Enhancing Your Travel Experience
At Blake Insurance Group, we believe in going the extra mile to enhance your travel experience. That's why we have established strategic partnerships with leading airlines, hotels, tour operators, and other organizations in Mexico. These partnerships allow us to offer exclusive benefits and discounts to our customers.
When you choose Blake Insurance Group, you not only get comprehensive coverage but also access to a network of trusted partners. Whether it's discounted airfare, special hotel rates, or exclusive tour packages, our partnerships ensure that you get the most out of your Mexican adventure.
Testimonials and Reviews: Hear from Our Satisfied Customers
Don't just take our word for it – hear what our customers have to say about their experiences with Blake Insurance Group. We value feedback and continuously strive to improve our services based on customer insights. Here are some testimonials from previous and current customers:
– "Blake Insurance Group provided me with exceptional service and peace of mind during my trip to Mexico. Their team was responsive, knowledgeable, and guided me through the claiming process effortlessly." – Sarah M.
– "I highly recommend Blake Insurance Group for anyone traveling to Mexico. Their insurance plans are comprehensive, and their customer support is top-notch. They truly care about their customers' well-being." – John D.
COVID-19 and Travel Insurance: Your Safety is Our Priority
In response to the COVID-19 pandemic, Blake Insurance Group has adapted its policies and services to prioritize your safety. We understand the unique challenges posed by the pandemic and have tailored our coverage to address pandemic-related issues.
Our COVID-19 coverage includes medical expenses related to the virus, trip cancellations due to COVID-19 restrictions, and emergency medical evacuation if you contract the virus during your trip. We closely monitor the evolving situation and update our policies to ensure that you are protected during these uncertain times.
Pricing and Affordability: Competitive Rates for Quality Coverage
At Blake Insurance Group, we believe that quality coverage should be accessible to all travelers. We offer competitive pricing for our insurance plans, ensuring that you receive value for your investment. Our transparent pricing structure allows you to choose the coverage that fits your budget without compromising on the level of protection.
To ensure that our pricing remains competitive, we regularly analyze the market and compare our offerings with other agencies. We strive to provide affordable insurance solutions without compromising on the quality of coverage.
Legal Regulations and Compliance: Your Protection is Our Priority
As a reputable Mexican travel insurance agency, Blake Insurance Group complies with all legal regulations in Mexico and other countries where our insurance is valid. We prioritize your protection and ensure that our policies adhere to the highest standards of compliance.
Our team of legal experts stays updated with the latest regulations and works diligently to ensure that our insurance plans meet all requirements. When you choose Blake Insurance Group, you can have confidence in the legality and reliability of our services.
Customer Support: Your Journey, Our Support
At Blake Insurance Group, we understand that exceptional customer support is essential before, during, and after your trip. Our dedicated customer support team is available to assist you with any queries or concerns you may have. Whether you need assistance with policy selection, claim filing, or general inquiries, we are here to help.
You can reach our customer support team through our helpline, email support, or even via social media platforms. We strive to provide prompt and personalized assistance to ensure that your journey is smooth and worry-free.
Future of Travel Insurance: Embracing Innovation and Evolving Needs
The travel insurance industry is constantly evolving, driven by technological advancements, changing travel patterns, and evolving customer needs. At Blake Insurance Group, we embrace innovation and stay at the forefront of industry trends to meet the evolving needs of our customers.
We closely monitor emerging technologies, such as artificial intelligence and blockchain, to enhance our insurance processes and provide a seamless customer experience. We also adapt our coverage options to align with changing travel patterns, such as the rise of digital nomads and remote work.
As the future unfolds, Blake Insurance Group remains committed to delivering exceptional service, comprehensive coverage, and peace of mind to travelers exploring the wonders of