Why You Should Never Travel without Travel Insurance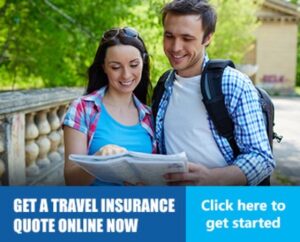 Traveling, in its many forms, is simply fantastic. It allows us to see and explore the world, reduces stress, and gives us a break from our monotonous routine. It makes us generally happier and can grant us the best experiences life has to offer. However, there are many things that can go wrong while traveling. Unexpected health problems, missing luggage, falling victim to pick-pockets, and many other unfortunate events can ruin your trip. To ensure that your vacation remains joyful and relieves some of the stress in case something goes wrong, you should consider getting travel insurance. Read this article to figure out why you should never travel without travel insurance.
Medical Coverage
No one travels with every single penny that they own. Even if the amount of money you are traveling with accounts for emergencies, you may still not be able to cover the expenses of medical care if you get ill or need to seek urgent medical attention. Food poisoning, infections, twisted ankles, and other injuries are very common when traveling; the chances are that medical treatment will be extremely costly. In addition to the medical costs, you are most likely going to be charged extra for booking a last-minute plane ticket if you end up staying more than planned. Falling ill abroad can be quite a hassle and can cost you a lot of time and money. Travel insurance will cover your medical and repatriation expenses while ensuring that you receive proper medical and health care. If you need to be expatriated or immediately evacuated, your travel insurance will take care of that as well.
Travel Coverage
Apart from the unexpected health issues that may arise, a number of other things can go wrong with your trip. Any one of us can be subject to sudden trip cancellations, accidental delays, and missing connecting flights. These mishaps may not be a result of our own negligence and can sometimes occur due to other external factors beyond our control. In that case, you must be able to prove that external factors like civil disturbances, injuries, illnesses, natural disasters, or the death of a loved one have put a halt to your plans. These claims can be made when traveling by plane, train, bus, or RV. As this guide on RV insurance suggests, RV insurance policies differ from your regular auto insurance. So, be sure to inquire about RV insurance costs, specifically if you plan on traveling in one.
Delayed baggage insurance, depending on how long it has been delayed, can entitle you to compensation. You are also entitled to compensation if any of your belongings have gone missing or have been damaged. While, in most cases, you will have to file a police report at your destination, most places may dismiss it as something trivial, which is where your insurance policy can come in and save the day. If you lose any important documents, such as your passport, your travel insurance will also take care of the situation.
Legal Expenses
If you get into any trouble that requires legal or professional help while abroad, this can be covered by your travel insurance. For example, if you are seriously injured and would like to file a compensation claim, you will need to hire a legal professional to guide you through the process. This process can end up being very complicated and costly, which is why you need travel insurance to cover for you.
Trip Curtailment
If you had to cut your trip short for any reason, travel insurance would have you covered if you have made any plans in advance. Most people book and make payments for activities, tours, car rentals, and hotel bookings in advance. Since this is a budget on its own, not making use of the money that you have spent beforehand can be really disappointing if you had to cut your trip short. This is why travel insurance ensures that your money does not go to waste and provides you with the money you have already paid.
Personal Liability
Being involved in an accident can also mean that you are the one who caused it. If you resulted in the damage of public property or were responsible for another person's injury, you can be held liable. In a legal claim, your travel insurance can protect you. They can pay for the damage costs or the injury or loss of someone's property. However, you have to keep in mind that travel insurance does not cover intentional harm. You also need to keep in mind that travel insurance does not encompass car crashes. If you hurt, damage property, or result in someone's death while driving a vehicle, you will be held liable, and your travel insurance cannot cover your personal liability.
Emergency Evacuation
If your trip is unfortunate to the point where a natural disaster takes place in your chosen destination, your travel insurance will take care of you. Emergency evacuation also applies to when you are injured, and the medical facilities in that place are not properly equipped and cannot provide you with sufficient assistance. In either case, your travel insurance will send or evacuate you to the nearest, most acceptable destination.
Stress-Free Vacation
Last but not least, you should always travel with travel insurance for a stress-free vacation. Knowing that you have something to take care of you if anything goes wrong will give you peace of mind. This will allow you to enjoy your vacation without having to worry about possible scenarios or situations.
As you can see, there are many reasons why you should never travel without travel insurance. There is no telling what unfortunate events or mishaps may occur while traveling, but your insurance policy will provide you peace of mind in knowing that you do not have to suffer the consequences. Your travel insurance will have you covered in worst-case scenarios, so make sure you compare different policies and choose the most comprehensive plan for your needs before booking those plane tickets.