Lincoln heritage funeral advantage Review
Disclaimer: We are not in any way affiliated with Lincoln Heritage. In fact, we are Independent Insurance agents that offer Top Rate final expense insurance companies. This article is our personal review of their funeral advantage program along with our opinions on the matter. If you are looking to contact Lincoln Heritage directly with this info
Customer Service: (800) 438-7180
Policy Payments: (800) 930-7459
Monday– Friday: 6:30 am to 5:00 pm MST
Saturday: 6:00 am to 2:00 pm MST
Lincoln Heritage Life Insurance Company
4343 E Camelback Road
Suite 400
Phoenix, AZ 85018
*Get Peace of Mind With Funeral Advantage– The Leading Final Expense Insurance Program In The Nation
Lincoln Heritage Insurance Is High Compared to other companies- Check out Their Rates
Easy Qualification
*There are no health exams necessary to qualify for the Funeral Advantage program. Just answer a few simple health questions on our 1-page application. Most everyone qualifies, even if they've had past health issues.
A. Funeral Advantage life insurance is anywhere from 25% -250%% more expensive than other burial insurance companies.
B. Lincoln's advantage underwriting is mostly inferior compared to other insurance carriers. There are many health issues where they force you to pay a substantially higher premium, and they tack on a two-year waiting period before your policy will pay out a death benefit. With other burial insurance companies, these same clients could get a significantly lower premium, and have coverage that has no waiting period.
*Fast Claims Payment
Lincoln Heritage sends the money to your beneficiary as quickly as possible. Most claims are paid within 24 hours of claim approval
If your claim were to take 5 days, 7 days, 10 days, or a month to be approved, you would have to wait until it was finally approved before they would consider paying it
Start a free online quote Now ( No B/S Calls or spam emails)
WHOLE LIFE INSURANCE or PERMANENT LIFE INSURANCE

Funeral Burial Insurance Comparison Chart
Insurance Company, Policy type, Issue ages, coverage amounts, Amount of death benefit
[table id=1 /]
Whole life insurance policies or permanent insurance conveys less initial investment when compared with the cost of Term Life insurance rates. The strategies are held over a more drawn out time-frame and regularly are paid out with death the length of the payments are made and current. Lincoln heritage funeral advantage or Lincoln heritage life insurance rates
The drawback to purchasing entire life insurance is the general cost of insurance versus the advantages. As it were, will the sum you pay in premiums be justified regardless of the compensation out advantages when you require them? It's imperative to get an exact thought of what the cost versus payout will be from an approved insurance provider. Lincoln heritage burial insurance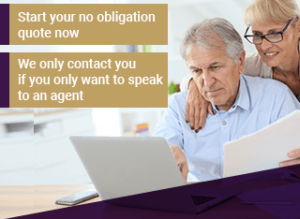 On the upside, whole life insurance increases in value and can happen frequently, if necessary, be borrowed from by the insured before cashing in the policy. This advantage can frequently help a family during extreme financial circumstances.
When choosing which type of life insurance policy suits you best, consider the purpose behind the policy, the cost, and the payout. An approved life insurance agent can regularly help you choose which policy will best address your needs and that of your family.