Insurance Chandler Arizona
Chandler is a small suburb of the greater Phoenix area with an interesting history the Innovation & Technology Hub of the Southwest. It was originally founded as a site for the study of irrigation engineering and later grew into an agricultural powerhouse strong enough to flourish through the great depression. Chandler boasts year-round sunshine, beautiful parks, trails, fine dining, and golf resorts with lush fairways
Do you need insurance in Chandler? Shop and compare rates for Auto insurance chandler, health insurance chandler, life insurance Chandler, homeowners insurance chandler you will find the best insurance rates close to you. To obtain free online insurance quotes from the top-rated insurance companies in Arizona today, enter your zip code into the quote box on this page.
Compare auto insurance chandler AZ online
(Free quote No B/S Calls or Spam email)
Because Arizona only requires drivers to carry mandatory Liability coverage, it gives motorists the opportunity to save money each month by only purchasing a minimal amount of insurance. But keep in mind that Liability does not cover you if you get into an accident that was not your fault, if your car is damaged by severe weather, or if your car gets vandalized or stolen. You will have to purchase additional coverage to protect against such events. See how much you can save on auto insurance in Arizona
The good news is getting cheap car insurance quotes in Chandler AZ isn't difficult. Let's review tips on how to find and compare quotes to end up with an affordable insurance premium.
You Can instantly compare free auto insurance quotes online from  Chandler insurance company
What information do you need to get car insurance quotes?
To quickly and easily receive auto insurance quotes, you should come prepared with the following information on hand:
• Date of birth.
• Vehicle storage location.
• Drivers license number.
• Driving and insurance history.
•( VIN) Vehicle Identification Number of the vehicle to be insured.
• Driver's license and personal information for any drivers on the policy.
• Driving history: with accidents, citations, claims, and any completed driving courses.
health insurance chandler az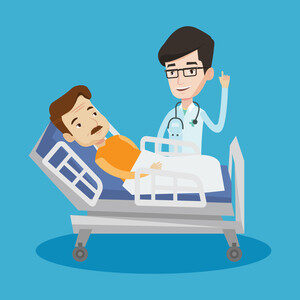 Arizona uses the federally-facilitated exchange, so residents enroll through HealthCare.gov. Open enrollment for 2021 plans runs from November 1, 2020, to December 15th
While lots of information about the exchange exists, the purpose is to provide Arizona health insurance plans and rates that meet your lifestyle and in some cases provide tax subsidies to provide relief. The health insurance marketplace is designed to make it simple to compare various insurance coverage options that exist for individuals and families
Lost your job and health insurance due to coronavirus? Here's how to get coverage before time runs out Workers facing a coronavirus-related loss of employer-based health insurance should move quickly to assess coverage alternatives, health-policy experts say– and be open to pursuing options they hadn't considered.
As the COVID-19 pandemic ravages the economy and sets mass layoffs in motion, some 26.8 million workers and dependents in the U.S. could become uninsured after losing employer-based insurance if they don't enroll in other coverage, according to a new analysis Of those people, 12.7 million likely qualify for Medicaid coverage and 8.4 million likely qualify for Affordable Care Act marketplace subsidies, the report estimated.
Do you need Life insurance Chandler Arizona                                                                                     Start Online quote Now
(Free quote No B/S Calls or Spam email)
Life insurance is designed to protect your family's financial security in their time of need we offer you a smarter approach to term life insurance, whole life or IUL– online, fast, affordable, and no medical exam required.
Burial insurance, also known as a final expense or funeral insurance is a small whole life insurance policy with affordable premiums designed to pay for funeral and other burial expenses.
No exams are required and most health issues are accepted. Benefits typically range from $4,000-$ 45,000 with most carriers.
Burial and funeral planning are important elements of any long-term financial plan. The costs for both can be high; the average funeral expense ranged from $6,999 to $9,999, which includes a funeral service, burial, and installation of a headstone. Burial insurance can help make those costs easier to bear for your loved ones.
Burial insurance also referred to as funeral insurance or final expense insurance, is a specific type of life insurance that's designed specifically for paying end of life expenses. This is most often whole life insurance, which means it stays in place throughout your lifetime as long as premiums are paid, although some insurers offer term life coverage for burial expenses.
Depending on how your policy is structured, a whole life burial policy may or may not allow you to accumulate a cash value that you can borrow against. Burial insurance policies typically range from $4,000 to $45,000 and this death benefit can be paid directly to your beneficiaries to manage burial costs.
This is different from traditional life insurance, which may offer $1 million or more in coverage and can be used to pay burial expenses, as well as everyday living expenses, college costs or mortgages, and other debts. If burial insurance is a missing piece of your financial plan, consider these companies for getting the coverage you need to pay for final expenses.
Homeowners insurance Chandler Arizona




Whether you need coverage for your rental, manufactured or condo Blake insurance group LLC offers many different options for homeowners insurance that are sure to be perfect for you. Just fill out the online quote form to get a quick, personalized home insurance quote today!
Your home is a major investment, but– more than that– it's where you raise a family, entertain friends and create lifelong memories.
Whether you live in the perfect starter house, custom-built dream home, or something in between, one thing is true: You want to protect the life you've made there. Although homeowners insurance isn't required by law like auto insurance is, most mortgage lenders will require that you keep the home insured throughout the duration of your mortgage term.
• First-time home buyers Most mortgage lenders require homeowners insurance, Protects one of your most important investments
• Current homeowners looking to save on your current Homeowners coverage start a free no-obligation quote and compare rates with top-rated insurance companies and Protects one of your most important investments
Motorcycle Insurance, Renters Insurance, Condo Insurance, Boat Insurance, Car Insurance Life insurance, Liability, Collision, SR-22, Umbrella