Average funeral cost - Compare Rates online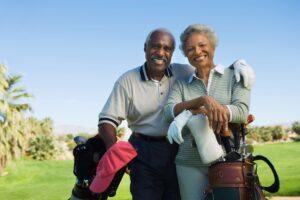 A type of insurance policy called life insurance pays out money to your family if you die. Because the insurance covers death from any cause, it is also known as "death cover," although suicide is typically excluded for a predetermined amount of time.
The majority of life insurance policies will compensate your loved ones in the event of your death due to an accident or other occurrence; problems with the body; natural factors; demonstrations of viciousness; or illnesses that are over. With regards to terminal sickness, you might have the option to get to your advantage sum on the off chance that a specialist accepts you will die soon.
Life insurance policies, like any other kind of insurance, have their own particular terms, limitations, and exclusions. To determine whether life insurance is right for you and what you are covered for, you must read the Product Disclosure Statement (PDS).
When a loved one passes away, families often contact a funeral home to begin preparations. The general price list covers tasks including basic service fees, embalming, and the cost of using the funeral home itself.

Here's an overview of some current prices: Here are crucial costs to plan for and what you can expect to pay, according to the National Funeral Directors Association reported that the average cost of a funeral is $7,045.:
Casket price: $2,000 to 5,000.
Embalming: $500 to $1,000.
Preparing the body, such as hairstyle and makeup: $250.
Headstone or grave market: $2,000 to $5,000 if upright; $1,000 if flat.
Flowers: $500 to $700.
Transporting remains to the burial home: $325.
Facilities and staff to manage a viewing: $425.
Facilities and staff to manage a funeral ceremony: $500.
But there are some other expenses to be aware of when it comes to funeral planning, some burial homes may require advance payment for services like verifying the death certificate, preparing notices, and securing a burial permit, which can cost up to $1,228.
Here are some options to consider to pay for the funeral.
Get Burial Insurance/Funeral expense– Purchase burial insurance specifically to cover final expenses. These are small face-value whole life policies designed specifically to cover funeral expenses. Burial insurance rates are affordable, policies are available for seniors up to age 85, and they have very lenient underwriting.
Some policies actually have no underwriting, which means everyone is guaranteed to be approved available in these states: Alaska, Arizona, California, Colorado, Connecticut, Delaware, Florida, Georgia, Hawaii, Idaho, Illinois, Indiana, Iowa, Kansas, Kentucky, Maine, Massachusetts, Michigan, Minnesota, Mississippi, Missouri, Montana, Nebraska, Nevada, New Jersey, New York, North Carolina, North Dakota, Ohio, Oklahoma, Oregon, Pennsylvania, Rhode Island, South Carolina, South Dakota, Tennessee, Texas, Utah, Vermont, Virginia, West Virginia, Wisconsin, and Wyoming.
Prepaid Funeral Plans.
With a prepaid plan, the selling points are, of course, that you get a cemetery plot that you want, and you know how everything will go after you go. The possible downsides: The funeral home you've paid could go out of business or the funeral director may be shady and abscond with your money. Also, if you change your mind and want different funeral plans, you may not be able to get your money back.
You might also consider having a cremation or burial, but forgoing a service and opting for a get-together to honor the deceased at your home. Ultimately, it's more important that you say goodbye to a loved one than where you meet to say farewell.