Scottsdale insurance company, Insurance agency, Auto Insurance agency, Health Insurance agency, Commercial Insurance agency, Business Insurance agency, Motorcycle insurance agency, Classic auto Insurance agency
Online appointments
Onsite services not available
3260 N Hayden Rd Suite 210 Scottsdale, AZ 85251
info@blakeinsurancegroup.com
Mon-Fri 9:00am to 6:00pm
Sat Closed
Sun Closed
Blake Insurance Group is an insure-tech Independent Agency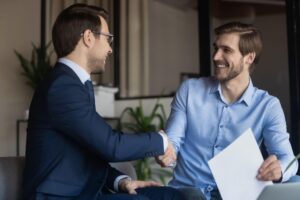 Welcome to Scottsdale Insurance Agency, a trusted insurance agency and a proud member of Blake Insurance Group LLC. We specialize in providing comprehensive insurance solutions to meet your unique needs. Whether you require auto insurance, health insurance, commercial insurance, business insurance, motorcycle insurance, or any other type of coverage, we've got you covered.
At Scottsdale Insurance Company, we understand that insurance is not a one-size-fits-all solution. That's why our licensed independent insurance agents and brokers work diligently to represent the best insurance companies in Scottsdale, AZ. We have conducted extensive research and comparisons to ensure that we offer you the best combination of price, coverage, and exceptional service.
Our commitment to excellence extends to our service options. While we currently offer online appointments, please note that onsite services are not available. We operate by appointment only to ensure that we can provide you with our undivided attention and personalized assistance. Your satisfaction and peace of mind are our top priorities.
Conveniently located at 3260 N Hayden Rd Suite 210, Scottsdale, AZ 85251, our office serves as a welcoming space where you can discuss your insurance needs and explore the various coverage options available to you. You can reach us at 480-666-5538, and our dedicated team will be more than happy to assist you. Alternatively, you can contact us via email at info@blakeinsurancegroup.com.
Our office hours are from Monday to Friday, 9:00 am to 6:00 pm. Please note that we prioritize English as the spoken language to ensure effective communication and understanding. We take appointments seriously, as they allow us to allocate the necessary time to provide you with the quality service you deserve.
As an insure-tech independent agency, we offer a comprehensive range of insurance products and services. Whether you need property insurance, renter's insurance, student health insurance, workers' compensation insurance, or any other type of coverage, our experienced team will guide you through the process and tailor a solution to meet your specific requirements.
We are dedicated to ensuring that you receive the coverage you need, at a competitive price, without compromising on service quality. Our aim is to provide you with the peace of mind that comes with knowing you are protected against life's uncertainties.
Thank you for visiting Scottsdale Insurance Company. We look forward to the opportunity to serve you and provide you with the insurance solutions that best fit your needs. Contact us today to schedule a consultation and take the first step towards safeguarding your future.
Products and services
Service area
Products and services
Property insurance, Renter's insurance, Student health insurance, Workers' compensation insurance, Auto insurance, Accident insurance, Boat & watercraft insurance, Commercial insurance, Dental insurance, Disability insurance, Flood insurance, General liability insurance

Health insurance, Life insurance, Motorcycle insurance, Pet insurance, Workers Comp, Long Term Care Insurance, Manufactured Home Insurance, Critical Illness Insurance, Renters Insurance, Bodily Injury Liability, Workmans Comp, Medicare Supplement Insurance

Workers Compensation, Individual Property Coverage, Small Business Insurance, Identity Theft Coverage, Hospital Indemnity Plans, Individual Plans, Hospital Indemnity Coverage, Roadside Assistance Coverage, Student Insurance, Hospital Indemnity Insurance,Home Owners Insurance

Collision Coverage, Work Comp, Cancer Insurance, Home Insurance Policy, Workers' Compensation Coverage, Medicare Supplement Insurance Plans, Workers' Compensation Insurance, Boat Insurance, Vision Insurance, Trip Insurance, Homeowners Insurance Policy

Mobile Home Insurance, Employee Benefits, House Owner Insurance, Condominium Insurance, Global Medical Insurance, Property Damage Liability, Contents Insurance, Accident Plans, Mexico Insurance, Retirement Plans, Final Expense Insurance, Medicare Advantage

Medicare Supplement Plan, Rv Insurance, Atv Insurance, Boat And Rv Insurance, Business Income Coverage, Camper Insurance, Car Insurance Quotes, Critical Illness Plans, Home Insurance Quote, Medicare Advantage Plans, Medicare Part D, Medicare Prescription Drug

Medicare Supplement Plans, Medicare Supplemental Insurance, Motor Home Insurance, Personal Liability, Prescription Drug Coverage, Prescription Drug Plans, Recreational Vehicle Insurance, Trailer Insurance, Group Insurance, Medicare Insurance, Supplemental Insurance

Dental Vision Insurance, Group Insurance Policies, Local Insurance, Supplemental Insurance Plans, Accident insurance, Boat & watercraft insurance


Service area
START FREE ONLINE QUOTE NOW