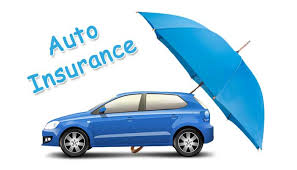 Liability auto insurance is an essential part of every car insurance policy. The reason why it's so important to carry it is that it helps protect you in the event you caused an accident. It helps protect you against the claims that are made by other drivers for injuries or damages that they claim they sustained, up to the limits of liability in your policy.
In fact, in nearly every state: Alaska, Arizona, California, Colorado, Connecticut, Delaware, Florida, Georgia, Hawaii, Idaho, Illinois, Indiana, Iowa, Kansas, Kentucky, Maine, Massachusetts, Michigan, Minnesota, Mississippi, Missouri, Montana, Nebraska, Nevada, New Jersey, New York, North Carolina, North Dakota, Ohio, Oklahoma, Oregon, Pennsylvania, Rhode Island, South Carolina, South Dakota, Tennessee, Texas, Utah, Vermont, Virginia, West Virginia, Wisconsin, and Wyoming
What Does Liability Insurance on Your Auto Insurance Policy Cover
Bodily Injury Liability Coverage
This type of coverage, often referred to as "BI" coverage, pays for the costs associated with injuries for which you are legally liable.
• This means that your actions caused injury to another person and you were found legally responsible for those injuries.
• Thus, your BI coverage will pay for bills associated with those injuries, such as:
*Medical expenses
*pain and suffering
*Lost wages
Property Damage Liability Coverage
This type of coverage, often referred to as "PD" coverage, pays for damage done to another person's or company's property, as well as for the loss of use of that property.
• This means that your actions caused damage to property (a car, a house, a tree, etc.) and you were found legally responsible for those damages.
• Thus, your PD coverage will pay for associated bills, such as:
*Vehicle repair
*Repair to the living room wall you crashed through
*Removal of the knocked over brush or tree
Those are just a few of the bills and costs that could be covered. Also, if you are sued, Cheap liability coverage will pay your defense and court costs
Compare auto insurance quotes from these companies and find the best cheap liability insurance Auto-Owners Badger Mutual Mutual of Enumclaw Kemper|Infinity Hartford Bristol West Encompass GAINSCO Progressive Hallmark Nationwide MetLife Mercury Safeway Safeco Travelers State Auto
(Free Quote No Junk emails or calls)
Why Should You Consider More– Rather Than Less– Liability Insurance
While most states require drivers to carry basic liability insurance, which offers the minimum coverage limits required by law, it's a good idea to purchase higher coverage limits than your state requires.
Why? Let's say you were distracted while backing out of a parking space and you didn't see a car behind you that happened to be driving by. And then you hit that car, slightly injuring the driver and her passenger.
After an investigation, you're determined to be "at fault" for the accident. Your auto liability coverage will pay for the damage to the car you hit as well as for the medical bills (and other costs) from the injuries sustained by the driver and the passenger, including pain and suffering, and lost wages.
If the damages you cause exceed the liability limits you have chosen, you could find yourself legally liable for all of the costs due that exceed the amount your insurance policy can pay. If you're unable to pay those bills, it could result in garnished wages, liens against owned assets, and even court fees.