independent insurance agency Arizona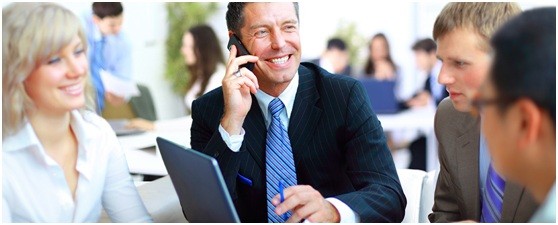 Independent insurance agency Arizona is managed by independent insurance brokers licensed and appointed by several insurance companies, who are not obligated to a single insurance carrier will compare insurance companies in Arizona
Unlike most competing insurance agencies that only represent one company, we're an independent, independent insurance agency full-service insurance agency representing many quality carriers. That means we can handle most of your insurance needs
Quick quotes from multiple insurance carriers are one of the major benefits of independent agents. If you are shopping for insurance, independent agents are a great place to start because they can check several different companies' rates all at once. The more companies checked equals the greater chance of finding the best rate for you and your family.
The time-saving factor is huge because you only have to provide your information one time.  offer insurance from dozens of top-rated insurance companies such as Safeco Insurance-Liberty Mutual Insurance, Auto-Owners Insurance, AmShield Insurance-Shelter Insurance, Travelers Insurance, Encompass Insurance-Allstate Insurance,
The Hartford Insurance, Metlife Auto & Home Insurance, Progressive Insurance, Chubb Insurance, Mercury Insurance, Nationwide Insurance, Foremost-Farmers Insurance, American Modern, Stillwater Insurance, NatGen Premier and many more.  We're different from other insurance agencies and that's good for you
why use an independent insurance agent?
More choices, less hassle, and just the right amount of protection.
The right insurance is about more than choosing the right company. It's about selecting coverage that fits your specific needs. Your local independent agent will provide the expert guidance to help you do both– so you can focus on your life, not on your insurance.
The ability to retain the same agent even if you switch carriers is another perk of having your insurance with an independent agent. A strong relationship can be built with your independent agent, and if your rates start to creep up, your agent can find you lower rates without ever switching agents. Many people put up with higher rates because they are not comfortable leaving their trusted agents. Independent agents give their clients more options.
We Work For You
Working with an agent that is not solely employed by one carrier is nice because you can get unbiased advice.
Since an independent agent works for you, often they will file your claim with the parent company. Personalized customer service is a high priority for independent agencies. so wherever you're in Arizona, let us help you and your family find the coverage that suits the most
Tucson Arizona, Oro Valley, Phoenix AZ. Chandler Arizona. Mesa AZ, Scottsdale AZ, Peoria Arizona, Yuma AZ, Surprise AZ, Ajo AZ, Amado AZ, Arizona City, Avra Valley AZ, Casa Grande AZ, Douglas AZ, Marana Az, Green Valley AZ, Globe AZ, Oracle AZ, Tubac AZ, Sierra Vista AZ, Tempe AZ, Gilbert AZ, Glendale AZ, Maricopa AZ
An independent agent is not an employee of an insurance company.
• agents work for you when you have a claim.
• We are not beholden to any one company. This means you don't have to change agencies as your insurance and service needs change.
• Our agents are your advocates, working with you as you determine your needs.
• We are value-hunters who look after your pocketbook in finding the best combination of price, coverage, and service.
• We offer one-stop shopping for a full range of products, including home, renters, auto, business, life, and health insurance.
• We can periodically review your coverage to keep up with your changing insurance needs.
• We are committed to customer satisfaction– it's what we do
• We have licensed professionals with strong customer and community ties.