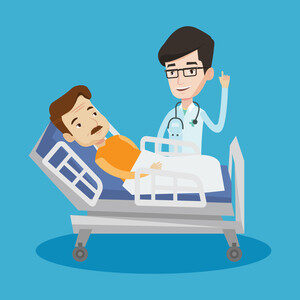 Cheap Health insurance in California makes it much easier for you to understand the different health insurance plans and what they cover. You'll be able to make a comparison between the various plans and choose the one that meets your health and budget needs. The choice is all yours
Our website provides an easy way to compare cheap affordable health insurance quotes for individual health plans. Individual health insurance plans are policies you buy on your own, rather than through work.
The comparison tool shows plans that are offered through state and federal health insurance marketplaces. If you qualify for tax subsidies to lower your monthly payments, you must buy one of these plans to receive a subsidy.
(Free Quote No B/S Calls or spam emails)
These health insurance companies meet all the state and federal requirements for plans as well as additional standards established by Covered California. They represent a mix of major insurers and smaller companies, regional and statewide doctor and hospital networks, and for-profit and nonprofit plans.
These Health insurance companies deliver exceptional value and choice with affordable premiums, a wide choice of benefit levels and good access to doctors and hospitals in all areas of the state of CA
Anthem Blue Cross
Blue Shield Of California
Chinese Community Health Plan
Health Net
Kaiser Permanente
L.A. Care Health Plan
Molina
Oscar Health Plan Of California
Sharp Health Plan
Valley Health Plan
Western Health Advantage
Once plan options appear, you'll see rates, metallic tier choices, and benefits from all the different carriers in CA. Additionally, you'll see if you qualify to get government assistance, which will enable you to receive discounted rates.
Your quotes will include:
• Carrier name (Kaiser Permanente, Anthem Blue Cross, etc.).
• Plan category (PPO, HMO, and EPO).
• Plan type (Bronze, Silver, Gold, or Platinum).
• Total price of the plan.
• Price you will pay.
• Subsidy you qualify for.
This means is consumers can shop across our different health insurance companies knowing that the benefits are the same, depending on the metal tier, no matter which company they choose.
Consumers get apples-to-apples comparisons about co-pays, deductibles, and other out-of-pocket costs upfront so there are no surprises when they use their plan. The consumer has their choice of coverage level based on a metal tier system to select a plan that best fits their needs.
The good news is that there is a health insurance plan for everyone. You don't necessarily have to be a U.S. citizen to be eligible for medical insurance in California. And no insurance company will refuse to cover you simply because of a pre-existing condition.
Compare health insurance rates in your city.
Los Angeles San Diego San Jose, San Francisco, Fresno, Sacramento, Long Beach, Oakland Bakersfield, Anaheim, SantaAna, Riverside, Stockton, Chula Vista, Irvine, Fremont, San Bernardino, Modesto, Fontana, Oxnard, Moreno Valley, Huntington Beach, Glendale, Santa Clarita.