Cheap commercial truck insurance
Commercial auto policies tend to have higher coverage limits than personal policies because business vehicles need more protection in case of an accident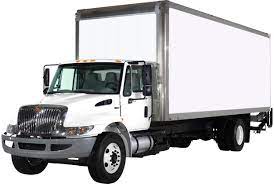 Types of Commercial Truck Insurance
The category of commercial trucks involves several types of large vehicles, including:
• Semis (tractor-trailers or 18-wheelers).
• Dump trucks.
• Garbage trucks.
• Car hauliers and auto trailers.
• Tow trucks.
• Flatbed trucks.
• Tank trucks.
• Box trucks.
Each of these types of trucks has a very different role. The amount you and/or your employees drive your commercial trucks, the miles your trucks travel each year and what they haul will all factor into the type and amount of coverage you need to protect your business investments.
You can find coverage in these states: Alaska, Arizona, California, Colorado, Connecticut, Delaware, Florida, Georgia, Hawaii, Idaho, Illinois, Indiana, Iowa, Kansas, Kentucky, Maine, Massachusetts, Michigan, Minnesota, Mississippi, Missouri, Montana, Nebraska, Nevada, New Jersey, New York, North Carolina, North Dakota, Ohio, Oklahoma, Oregon, Pennsylvania, Rhode Island, South Carolina, South Dakota, Tennessee, Texas, Utah, Vermont, Virginia, West Virginia, Wisconsin, and Wyoming.
• For-hire transport– Truckers who haul goods such as general freight and autos.
• For-hire specialty– Truckers who specialize in a specific niche such as garbage, septic waste, or logging.
Factors that affect your rates for commercial truck insurance.
USDOT authority.
Leasing to a company is much cheaper than running under your own authority because leasing companies typically cover their drivers' primary liability exposure while their drivers are under dispatch. These drivers often need to carry non-truck or bobtail coverage to fill the gaps, but it's less expensive than the primary liability.
Also, your USDOT operating history can be a factor if you're working under your own authority. Any violation could put you at risk for a higher rate.
Contractual requirements.
The FMCSA generally mandates a minimum liability limit of $750,000 CSL or $1,000,000 CSL for truckers who need a federal filing
Vehicle type.
A heavy semi will generally justify a higher commercial truck insurance cost than a lighter pickup truck carrying the same type of product because of its potential to cause more damage in an accident
Driving history.
Accidents and violations have a higher impact on a commercial truck policy than your typical auto policy because large, heavy vehicles transporting bulk levels of cargo can cause a lot more damage. A minor speeding ticket on a trucker's driving record could cause a drastic increase in their insurance cost.
Cargo.
Commercial truck insurance costs are greatly affected by the type of cargo you haul. Some cargo is just riskier to transport than others. For example, an accident involving a truck transporting heavy farm equipment will likely cause more injury or damage than a truck carrying fresh produce.
Operating radius.
Truckers with a large operating radius typically are exposed to higher risks due to longer drive times between stops and more – and potentially less familiar – route options. A semi-truck driver who travels regionally will usually pay more than a driver whose routes are local.
How to Get Commercial Truck Insurance Quotes
Since commercial truck insurance varies widely depending on the type of truck and the use of the vehicle, it can be very difficult to get a side-by-side comparison of different quotes for the same types and amounts of insurance coverage.
Fortunately, an independent agent can help by comparing quotes for you from several cheap trucking insurance companies. Auto-Owners Badger Mutual Mutual of Enumclaw Bristol West Kemper|Infinity Mercury Hartford MetLife Encompass GAINSCO Hallmark Nationwide Progressive Safeco Safeway State Auto Travelers.
How to Lower Your Semi-Truck Insurance cheapest Rates.
Clean driving— Insurance companies base their premiums on the likelihood of having to pay a claim. Drivers with CDL experience and good get discounts.
Pay yearly-– Paying the whole premium in 1 shot, with the semi-truck insurance policies being high, is easier said than done. If you can do it though, truckers who pay their insurance cost for the year in a single lump sum can see their overall premium reduced by over 10%, sometimes up to 20%!
Consider higher deductibles or lower limits— Your deductibles and limits are tied to your premium– bigger responsibilities on your part translate to lower premiums. Be careful, though, because a higher deductible now could lead to you paying even more down the road.
Compare cheap rates for semi-truck insurance between several companies— Just like with anything else, the easiest way to get the best price is to compare estimates from many different sources. With semi-truck insurance, shopping around is a little harder since many of the main insurance companies don't write trucking risks. Our goal is to make it easy for you to shop, compare, and get the best policy for trucks.