The Hartford Insurance Agent Tucson AZ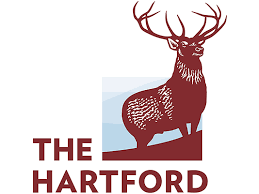 THE HARTFORD With more than 200 years of expertise, The Hartford (NYSE: HIG) is a leader in property and casualty insurance, group benefits, and mutual funds. Hartford sells its products primarily through a network of independent agents and brokers, and for more than 30 years has been the only nationally endorsed direct auto and home insurance program for nearly 38 million members. The Hartford helps its customers prepare for the unexpected, protect what's most important to them and prevail when the unforeseen happens
Compare Car Insurance Online From Top Companies In Arizona

FUN FACTS – Hartford serves more than one million small businesses. – The Hartford is a founding partner of the U.S. Paralympics. – Babe Ruth purchased a policy from The Hartford in 1920 for protection against disability. – The Hartford's trademark logo echoes the majestic stag depicted in Sir Edwin Landseer's 1851 painting Monarch of the Glen. A hart fording a stream is a natural symbol for a company named The Hartford. – The Hartford provided insurance for the only home Abraham Lincoln ever owned. The Hartford home insurance quote
Contact: The Hartford Insurance Agent Tucson AZ
THE HARTFORD'S Businesses' In Arizona through The Hartford Insurance Agent Tucson AZ
Business Insurance – Workers' compensation – Property – General liability – Professional liability – Auto Per Auto – Home – Interpersonal Lines – – Umbrella
Employee Benefits – Group disability, life, and AD&D – Absence management – Voluntary benefits, including critical illness and accident – Group retiree health
Mutual Funds – Equity, fixed income, and asset allocation mutual funds sub-advised by Wellington Management and Schroder's – Broad range of exchange-traded funds: both strategic beta and active ETFs
steps to Purchase business insurance
evaluate your risks. Think about what kind of accidents, natural disasters, or lawsuits could damage your business. For instance, if your business is located in a commercial area that is at risk from seasonal events such as fire or hail storms, commercial property insurance will help protect against loss.
Find a reputable licensed agent. Commercial insurance agents can help you find policies that match your business needs. They receive commissions from insurance companies when they sell policies, so it's important to find a licensed agent that's interested in your needs as much as his or her own.
Shop around compare rates. Prices and benefits can vary significantly from one insurer to other. You should compare rates, terms, and benefits for insurance offers from several different agents.
Re-assess every year. As your business grows, so do your liabilities. If you have purchased or replaced equipment or expanded operations, you should contact your insurance agent to discuss changes in your business and how they affect your coverage
Bundle Home and Auto Insurance through The Hartford Insurance Agent Tucson AZ
Auto insurance is a requirement by law in most states, and homeowners insurance can be required by mortgage lenders or homeowners' associations – but there may be other reasons why you might want to bundle both types of coverage. For home and vehicle owners, bundling these two types of insurance by purchasing both policies from a single insurer can have potential benefits such as discounted prices
Most property and casualty insurance companies tend to actively sell home and auto insurance products, but they may also offer bundles with products such as boat insurance, seasonal home insurance, RV insurance, and motorcycle insurance
When you bundle with your local insurance agency, you'll earn a multi-policy discount if you have an auto policy and home, condo, or renters insurance with us. We make it simple to get a bundled quote
The Hartford Auto Insurance Program
The Hartford
P.O. Box 14215
Lexington, KY 40512
Claims
The Hartford Home Claims
1-877-805-9918
Customer Service (Policyholders).
Customer Service Center–.
Use to make a payment, enroll in Auto-pay, download your policy documents, or track a claim.
Visit Service Center.
The Hartford Home.
1-800-423-0567.
M-F: 7 a.m. to 11 p.m. ET.
Sat-Sun: 8 a.m. to 6 p.m. ET.
Automated Billing: 24/7.
Flood Insurance.
1-800-296-7542.
M-F: 8 a.m. to 6:30 p.m. ET.
General Correspondence.
Insurance Program.
The Hartford.
P.O. Box 14219.
Lexington, KY 40512.
Fax: 1-877-293-2072.
Note: Documents faxed from customers/insureds must include their printed name, state, zip code, and policy number on the fax.
Spanish/ Español.
1-877-621-4981.
Lu-Vi: 8 a.m. to 10 p.m. ET.
Hearing Impaired Services.
1-800-877-8973.
M-F: 8 a.m.-6 p.m. ET.