All You Need To Know About A Life Insurance Settlement Estimate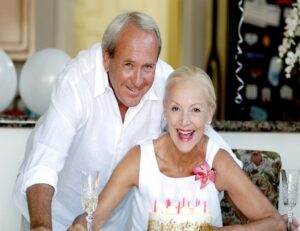 Purchasing a life insurance policy doesn't have to be necessarily about predicting ill fate. If any, it would give you peace of mind when you know that both you and your loved ones will be covered in case of any eventualities. You will be assured that the policy will provide a payout of death benefits to support your family and friends if ever it comes to that. It is, therefore, of the utmost importance when applying for life insurance to acquire enough coverage to help meet the financial needs of your loved ones.
The payout can be a lifeline to your loved ones once you die. It is also crucial that the people who will receive the proceeds from your life insurance coverage understand what it takes to get the most out of your life insurance policy. Here's all that you need to know about a life insurance settlement estimate.
Ever Heard About A Life Insurance Settlement Calculator?
Most people after applying for life insurance policies will be curious to know what their policies are worth after they are gone. Not to worry though, you have the option of utilizing a life settlement calculator in determining the exact worth of your life insurance policy. This doesn't mean that you purchase a special calculator but there are ways in which life settlement benefits are calculated. Among the various issues you'll need to be concerned with include:
Will your life insurance policy be taxed?
What's your type of life insurance policy?
Consider the face value of your insurance policy
Will your age affect your settlement claims?
Can you use your life policy insurance to pay off your debtors?
While the above pointers might seem like a lot to take in, you'll need to have all your ducks in a row before taking up on a life insurance policy. It will be of importance to note that the above questions will help answer the critical aspects surrounding your life insurance settlement claims land finding just the right insurance settlement attorney can help with these.
Identify Your Beneficiary Status
Upon buying a life insurance policy, it's vital to choose a beneficiary. Your beneficiary/ies will be the person or people who receive the insurance settlement from your insurance provider upon your demise. You can include a contingent beneficiary who will enjoy the insurance estimates if your primary beneficiaries are not available. If you have more than one primary and contingent beneficiaries, you should clearly state what percentage of your beneficiaries' estimates they'll receive.
It would be best to inform your beneficiaries of your consideration of them being your beneficiaries when you die. It would also help if you would consider telling them whether they are the sole beneficiaries, the primary, or contingent beneficiaries. Consult with your loved ones before making the final decision as this will help to avoid conflicts in your absence. Of utmost importance, is to let your loved ones know of the benefits allocated to them.
Understanding Death Benefits And Cash Values
As awkward as it might sound, it will be critical that you ask your insurance provider what your beneficiaries will receive after your demise. The next point has to do with the beneficiary/ies. What kind of relationship did you have with the deceased? Were they your spouse, partner, or family members? When an insured person happens to be the breadwinner, the life insurance policy should be inclusive of the lost income.
The next thing is that, when purchasing a life insurance policy, it should be reasonably proportional to your annual salary. You should also confirm whether the insurance company has a living benefit rider plan. This could reduce the death benefit and advertently, ruin your entire plans and those of your loved ones.
Understanding The Different Life Insurance Estimates
Different insurers have a variety of settlement estimates for life insurance policies. When purchasing life insurance, you should always determine how you want to receive the proceeds. For instance, you can opt for a lump sum where the settlement estimate is settled through an electronic transfer or a checkout plan. You can also specify a period over which you will receive the benefits until they are fully settled. All these are ways that could see your loved ones receive the settlements in ways they'd prefer.
Life insurance is so valuable.  As a beneficiary, you need to understand the various settlement estimates attached to your policy. You could also consult a financial professional, if necessary, to guide you in determining how to use your payouts.