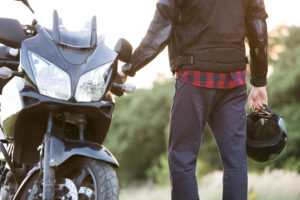 The best motorcycle insurance provides financial compensation for medical bills, property damage, and lost wages in case of a crash. Most states require riders to have insurance to protect themselves and other road users Depending on your bike, location, and driving history, rates can vary dramatically depending on your insurance company.
If you recently purchased a new motorcycle or want to switch companies, learn more about some of the most popular motorcycle insurance companies and their benefits
Sure, you can choose from a long list of motorcycle insurance companies in your state. But some companies stand out from the crowd because of price, options and available discounts.

Here's our list of the best motorcycle insurance providers
Progressive
Progressive motorcycle insurance policy. With any additional annual costs, standard protection will pay to repair your damaged motorcycle with new parts without a deduction for appreciation Progressive ranks among the top motorcycle insurance companies and offers many different options that you can add to your policy.
Coverage that automatically come in your policy includes full replacement cost and no depreciation for parts, $3,000 in coverage for accessories and custom motorcycle parts, and coverage for original equipment manufacturer parts.
Coverage Benefits and Add-On Options: Progressive makes it possible to purchase coverage for personal belongings you have on your bike and total loss coverage for a brand-new bike.
Discounts: Online quote discount, multi policy discount, association membership discounts, safety course discounts, responsible driver discounts, pay-in-full discounts, discounts for paying premiums on time, automatic bill-pay discounts and more are available.
Farmers
Farmers Insurance gives you the ability to bundle your auto, home and life insurance policies and even multiple bikes. You may also be eligible to receive a bonus multi-policy discount. Farmers Insurance allows you to add total loss replacement for any bikes less than 2 years old. Medical payments, property damage, collision, comprehensive and liability for bodily injury are covered under Farmers Insurance plans to help protect you in the event of an accident
You can also customize your policy with coverage like:
Optional equipment coverage up to $15,000.
Transport trailer coverage up to $7,500.
Increased liability limits.
Medical payments.
Uninsured motorist coverage.
Not all products, coverage and discounts are available in all areas.
USAA
The company, which has been in service since the 1920s, still has top-of-the-line ratings in AM Best. Discounts of 5% off total policy cost, motorcycle safety courses and multiple motorcycles are just some options consumers can select from with USAA
Options include liability for bodily injury/property damage, uninsured/underinsured motorist coverage, comprehensive, collision, custom parts and medical payments. USAA offers an array of other discounts including motorcycle safety course savings and savings for claims-free and insurance for multiple motorcycles
*USAA members get a 5% discount on motorcycle insurance through our alliance with Progressive.
Allstate
Dedicated and knowledgeable experts will walk you through your coverage options step by step. While this feature may mean that policies are more expensive, it also results in superior customer service.
Allstate tends to perform well in terms of its customer service and claims satisfaction, and offers an array of coverage options for motorcycles that might suit your needs and goals. Allstate lets you tailor your motorcycle insurance deductible and coverage limits to your budget, but your policy automatically comes with up to $1,000 in coverage for upgrades such as custom seats, crash bars and fairings.
Coverage Benefits and Add-On Options: In addition to liability, collision and comprehensive coverage for your motorcycle, Allstate offers optional benefits such as towing and labor coverage, rental reimbursement coverage, loan gap coverage and more
Discounts: Discounts are available for multiple policies, being a good rider, transferring your policy, setting up automatic payments, full payment for one year of premiums, taking a safety course and more.
Another part of Allstate's coverage options is that it is easy to customize policies. Allstate puts the satisfaction of every insurer at the forefront, above all else.
Dairyland
If you are looking for low costs and rates, Dairyland insurance might be right for you.
Dairyland has coverage for bodily injury, collision, comprehensive, medical expenses and protection against personal injury. You can also get coverage for property damage, rental reimbursement, replacement cost, roadside assistance and uninsured/underinsured motorists.
Coverage Benefits and Add-On Options: Dairyland is known for its optional coverage for the equipment you might have for your bike, which might include special modifications, custom parts and more.
Discounts: Discounts are available for having multiple policies, home-ownership, being a member of the Harley Owners Group, taking a safety course and transferring your policy.
How To find affordable Motorcycle Insurance
As you compare motorcycle insurance premiums, be aware that the state you live in likely has minimum coverage requirements. The Insurance Information Institute reports that most states only require liability coverage, which means other types of coverage might be entirely optional. You might also be required to purchase a certain level of liability coverage depending on where you live.
It is entirely possible to purchase more coverage than what was previously discussed earlier if you think doing so is in your best interest. It is actually highly recommended that you consider additional coverage. Minimal coverage does not fully protect you if you are involved in an accident, especially if the coverage doesn't handle uninsured or underinsured motorists.
You want to prevent anything that would cost you thousands of dollars for injuries or damages sustained in an accident. Insurance does exactly that for drivers. You only have to pay a few extra dollars a month in order to protect yourself, your passenger, or other drivers and their vehicles.
As a motorcycle driver, or operator of any vehicle on the road, remember that it is necessary to carry proof of insurance at all times. Failing to do so, if you are pulled over, may result in a citation, fines, and even jail time
Like car insurance policies, there are many types of motorcycle insurance that you may need or want to add to your policy. These individual types of coverage include:
• Bodily injury and property damage liability, which pays for the other party's medical care and property damage if you're found at fault in an auto accident
• Collision coverage, which pays for damage to your own car regardless of fault
• Comprehensive coverage, which pays for damage to your car in the event of weather damage or theft
• Personal injury protection/medical payments, which cover your own medical expenses regardless of fault
• Uninsured motorist coverage, which pays for your own medical and car repair bills if you are in an accident with an uninsured driver
• Customized parts coverage, which is for parts you added to your motorcycle after purchasing it, such as sidecars, custom paint, and chrome wheel rims.
• Guaranteed asset protection (GAP) coverage, which pays the gap between what is owed on your car's lease or loan and its current value if the accident caused a total loss.
• Accessory and riding gear coverage, which helps provide replacement funds for items such as helmets, leather, and other things you may wear or attach to your bike to help protect you while riding