Assurity Life insurance Review
Disclaimer: We are not in any way affiliated with Assurity. In fact, we are Independent Insurance agents that offer Top Rate final expense insurance Products. This article is our personal review of their insurance, and voluntary employee benefits program along with our opinions on the matter. If you are looking to contact Assurity directly with this # (844) 401-7585
Assurity Life insurance Review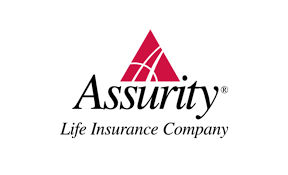 Helping People Through Difficult Times
Assurity has long lived our mission of helping people through difficult times, with a heritage dating back to 1890. We provide life insurance, disability, and critical illness insurance, and voluntary employee benefits through independent brokers nationwide. Our unrelenting commitment to financial strength and stability has consistently earned us excellent industry ratings

Why is Assurity insurance a Mutual Organization?
Being a mutual organization is important. It means they have no shareholders or publicly traded stock, and that their policyholders share in the ownership of the company. Ultimately, it means they are in business to serve the interests of it's policyholders.
Assurity Doing Well by Doing Good
At Assurity, they have long recognized greater corporate social responsibility to their employees, the community and the environment
What exactly Mutual Insurance Company?
A mutual insurance company is an insurance company that is owned by policyholders. A mutual insurance company's sole objective is to provide insurance coverage to its members and policyholders, and members have the option of selecting management.. Mutual insurance companies make investments in portfolios like a regular mutual fund, with any profits returned to members as dividends or a reduction in premiums. Federal law, rather than state law, determines whether an insurer can be classified as a mutual insurance company.
Whole Life
Dedicated coverage that protects your family or business for your entire life.
Whole life insurance offers coverage that can last a lifetime, with the security of guarantees for you, your family, or your business. The income tax-free death benefit can provide financial security for those who depend on you. The funds may be used to provide an income, pay off debts, ensure a child can go to college, or protect a family business. A whole life policy also accumulates cash values that can help you achieve your financial goals
Term Life
The life insurance protection you need, for only as long as you need it.
Term life insurance provides guaranteed benefits over a specified period of time. A term life policy is ideal for someone who wants affordable life insurance protection during important life events such as marriage, birth, or adoption of children, buying a new home, or starting a business.
Universal Life
A flexible life plan that you can adjust to fit your needs.
Universal life insurance is all about flexibility. When life changes, a universal life policy makes it possible to adjust your protection to fit your needs. As your family grows, your business expands or your income and responsibilities increase, your premium and coverage amounts can be adapted to your new circumstances. Universal life is designed to provide life insurance protection and cash value accumulation under one policy.
Assurity Life insurance Arizona
For policyholders of Assurity Life Insurance Company of New York:
Client Services
(844) 401-7585
Email: clientservices@assurity.com
Fax: (888) 255-2060
Claims Reporting and Services
(844) 401-7585
Email: claimsinfo@assurity.com
Fax: (800) 869-0368