Arizona insurance agency-Blake insurance group LLC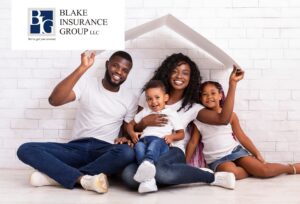 Blake Insurance Group LLC Agency,. Is among the top leading brokers of auto insurance in Arizona. Whether someone is a seasoned driver or a young driver with a new license, this agency can identify the right policy for them Blake Insurance Group. aids their clients to determine the coverage options perfect for their insurance needs, get rates they can afford, and with reasonable deductibles. Being an independent insurance agency, BIG make all the insurance comparisons on behalf of their clients and help them find the perfect risk management solution
Offers a full line of property/casualty insurance products, including auto and homeowners insurance, as well as commercial and life insurance from Top rated insurance carriers
Blake insurance group LLC Has 4 locations in Arizona Tucson, Phoenix, Scottsdale and Peoria serves the following states Alabama, Texas, California, New York, Ohio, Florida, North Carolina, Virginia and Georgia
Our team of trusted insurance professionals is committed to helping the client find a policy that perfectly fits their needs. BIG focus on providing personalized attention and exceptional customer service in order to create an experience that is difficult to find in today's market.
START FREE ONLINE QUOTE NOW
Blake insurance group LLC is committed to providing quality insurance products for individuals and businesses. BIG combines their strong insurance background, along with their product knowledge, to assist both current and future clients manages and plan for all types of potential risk.
Primarily offer personal lines coverage like auto, health, home, renters, condominium, umbrella life as well as boat, jet ski, snowmobile, collector car, motor-home, mobile home and motorcycle coverage. We also offer a wide range of commercial lines coverage like general liability, workers compensation, business auto, umbrella,
Arizona residents, who are looking for the best insurance products and policies, are welcome to contact us. Our insurance professionals take pride in educating and guiding customers, helping them to understand their options, and providing suitable policies that cater to their needs. Those who own vehicles can discuss their auto insurance needs with the professionals. The experts will walk them through the different coverage options that are available, the rates, and what each of the coverage options offers in terms of liability and protection.
Homeowners in Arizona, who are tired of paying exorbitant amounts in insurance premiums, can discuss their needs with the professionals at the insurance agency. The professionals will guide them through the different available homeowners' insurance policies and coverage options. Those with mobile homes will also have a chance to get the right insurance for their mobile homes.
The agency offers a variety of business insurance policies that meet the needs of any business. We have insurance options for restaurants, medical offices, contractors, manufacturers, garage repair shops, etc. Each of these types of business has unique needs, and they offer comprehensive coverage for each one. our insurance agents are knowledgeable about the latest insurance trends and will work with clients to find the best policy for their business. Additionally, we also offer a wide range of policies for life, health & benefits, including individual life insurance and individual health insurance.
As one of the leading insurance providers, we bring their experience and expertise in assessing the commercial risks that various businesses face. The goal is the provide insurance that protects those businesses and enterprises regardless of their sizes and shapes. From diners to daycare's, retail outlets, and more, almost every business benefits from the small business insurance in Arizona
Every business face risks. No business can thrive without taking minimum chances. Unfortunately, certain decisions might often go wrong and mislead the companies. Plus, employee injuries, errors, and omissions are common throughout the business world.
While specific preventive measures can be taken to mitigate the risk factors, complete protection can not be ensured. we look into this aspect to evaluate different liabilities and various risks exclusive to specific businesses.
Due to several variables, no single commercial insurance provider can offer a solution for every business. Blake Insurance Group is one such insurance provider that answers this problem