American modern insurance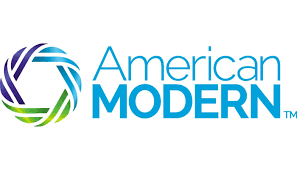 American modern insurance is a leading specialty insurance provider for your motorcycle, boat, or collector car, plus residential insurance for rental property, vacation home, standard dwelling, vacant property, or mobile home
American Modern has been offering specialty insurance since 1965. Learn more about our company. In 2014 and 2015, the Cincinnati Enquirer named us as a Top Workplace
American Modern is licensed in all 50 states and offers insurance products through a number of property and casualty companies that serve more than 1.7 million policyholders. As part of its parent company, American Modern's companies are rated A+ (Superior) by the A.M. Best Company an independent analyst of the insurance industry and is also Ward's 50 ® Top Performer well-regarded industry-standard of stability and excellence.
American Modern joined Munich Re as a key part of the world reinsurance leader's North American insurance operations in April 2008. Munich Re has approximately 47,000 employees in over 50 locations throughout the world and operates in all lines of insurance. It is among the top 100 companies on the Forbes Global 500 list.
American Modern is a widely recognized, national leader in the specialty insurance business. With close to 50 years of experience in the manufactured housing insurance sector, the company delivers specialized products and services for residential property and the recreational market. One of our newest lines is pet health insurance. The company is headquartered in suburban Cincinnati, Ohio.
Collector Car Insurance Arizona
A collector car's age, rarity, value, unique features, limited use, availability of parts and services, and popularity across generations make it more desirable than a "daily use" auto.
One of the most inclusive classic auto and collector car insurance policies in the industry
Boat Insurance Arizona
Both avid and occasional boaters who understand that a boat is an investment look for a coverage that does more than just provide liability. That's our market.
Coverage for most boat types
We accept boats up to 64 feet in length, 70 m.p.h. (faster for some classes), and $1 million in value (most states).
• Bass/walleye.
• Pontoon.
• Sailboat.
• High-performance.
• Ski boat.
• Sport fisher.
• Houseboat.
• Trawler.
• Cruiser.
• Mid-performance.
• Runabout.
• Hovercraft.
In some states, we offer a special program just for yachts, and a Jet Ski ® or Wave Runner ® qualifies for protection under our personal watercraft program.
Motorcycle Insurance Arizona
American Modern ® offers replacement cost coverage that does not expire, and we include $3,000 in accessory coverage.
Coverage for most bike types.
• Cruiser.
• SuperSport.
• Touring.
• Dual-purpose.
• Standard.
• Scooter.
• Dirt bike.
• Trike conversion.
• Moped Insurance
Golf Cart Insurance.
Golf carts are no longer limited to the course. They are driven around communities and on the farm.
Why do you need a separate insurance policy for your golf cart?
It's simple. Although you can easily add an endorsement to your homeowners' policy, doing so only covers you when you are riding on your own property. If you ride anywhere else, you need to protect yourself with a genuine golf cart policy.
Mobile Home Insurance
Our program accepts any factory-built home, whether it is a single-wide, double-wide, triple-wide, or 2-story modular. Unlike other insurers, we place no age restriction on your home.
Insuring manufactured homes and mobile homes has been at the heart of American Modern's insurance business for nearly 50 years. Back in the day, a division of our company provided consumer financing for the fast-growing mobile home market, and for a time we even were a manufacturer and one of the first double-wide builders.
Today, manufactured housing is much more varied, but its insurance requirements are still different from a "site-built" home. Our program is an excellent fit for both the latest modular designs as well as the classic mobile home.
Landlord Property Insurance Arizona
Rental property is tricky to insure. American Modern ® offers two solutions. You can even combine ten or more properties onto one policy, with one bill and one renewal date.
Whether you are a seasoned real estate investor or a first-time landlord, you are looking for insurance coverage appropriate for your property. Owners of an investment property, maybe in a resort area, or someone who is renting out their home while trying to sell it, typically want to insure it with a policy similar to what they have on their full-time residence.
It includes a comprehensive list of causes of loss and replacement cost settlement. Your agent may refer to this kind of coverage as "special form" or "DP-3.".
But many rental properties are more basic, showing a bit of wear and tear but basically sound. These kinds of structures need something more basic. Your agent may refer to this kind of coverage as "basic form," "DP-1" or simply "fire insurance.".