Aflac Insurance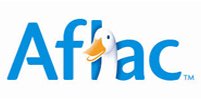 Aflac provides supplemental insurance to help pay out-of-pocket expenses your major medical insurance doesn't cover
Aflac voluntary insurance policies have given policyholders the opportunity to focus on recovery, not financial stress.
Aflac supplemental insurance provides an additional level of financial protection for your employees and their families in the event of a serious accident or illness. Supplemental insurance is additional coverage that you can use to help with the out-of-pocket expenses that may
What is Supplemental Insurance? how much does Aflac cost?

Supplemental insurance is additional coverage that you can use to help with the out-of-pocket expenses that may not be covered by your major medical insurance. Have you ever had expenses not covered by your major medical plan? That's where Aflac comes in.
Aflac is voluntary insurance or an optional layer of financial protection. And with healthcare costs on the rise, more Americans than ever are seeking an extra financial safety net for unexpected medical expenses
Aflac is the leader in voluntary insurance sales at the worksite in the United States.
Short-Term Disability Short-Term Disability Insurance
Your paycheck helps you maintain your current way of life. If you find yourself unable to work, Aflac short-term disability insurance will provide cash to help ease the financial stress of a covered illness or injury.
Aflac Life Insurance (term, whole)
If something happened to you, would the financial future of your loved ones be protected? Help ease your mind with coverage that you and your family can rely on NO MEDICAL QUESTIONS
Guaranteed‐issue is available for select products, which means up to $50,000 in coverage is available with no underwriting questions.
Aflac Accident Insurance
supplemental accident insurance that helps with what your health insurance plan might not cover. We pay cash benefits directly to you (unless assigned otherwise) to be used however you choose
Aflac cancer insurance is here to help you and your family better cope financially—and emotionally—if a positive diagnosis of cancer ever occurs. Added comfort and protection means the freedom to focus on more important things
Aflac Critical Illness  insurance to help with the treatment costs of life-changing illnesses and health events, so you can stay focused on recuperation
Hospital Intensive Care
Hospital Indemnity hospital insurance helps with the expenses not covered by major medical, which can help prevent high deductibles and out‐of‐pocket expenses from derailing your life plans. Choosing the right combination of benefits can be hard.
 Dental Aflac insurance provides benefits for a variety of services, with no networks, deductibles, or rectification requirements
 Vision Insurance_Aflac Insurance
Beyond helping maintain healthy vision, eye exams can help spot high blood pressure, diabetes, high cholesterol, and even brain tumors. We designed our vision plan so individuals and their families can be more proactive about caring for their vision.
Aflac is made up of thousands of people whose actions are dedicated to providing exemplary service and solutions for businesses and individuals. It's important that we accomplish this by staying true to our values and our culture, which embody something we call "The Aflac Way." Each day, we work to advance our straightforward, time-tested strategy to ensure we protect our customers.
Disability insurance: Even in ordinary times, planning for healthcare shouldn't be ignored. Just one health setback can create major upheaval. It's important to calculate what disability benefits actually cover compared with the income you're earning that might be curtailed if you get hurt.
Many employers offer disability insurance, but experts say it's generally not enough coverage in a worst-case scenario. If there's a gap between your income– and the amount you need to live on– and how much your work-provided insurance would cover, you might consider supplementing your employer coverage with private disability insurance
Disability coverage is one employee benefit he says many younger people don't take advantage of or take the time to fully understand.
Aflac Life insurance