affordable health insurance Arizona
Arizona uses the federally-facilitated exchange, so residents enroll through HealthCare.gov. Open enrollment for 2022 plans runs from November 1, 2021, to December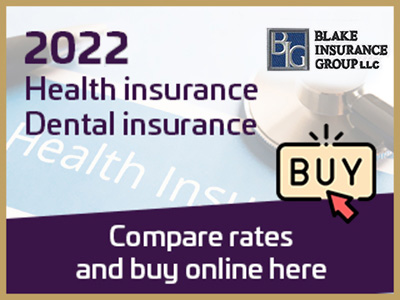 While lots of information about the exchange exists, the purpose is to provide Arizona health insurance plans and rates that meet your lifestyle and in some cases provide tax subsidies to provide relief. The health insurance marketplace is designed to make it simple to compare various insurance coverage options that exist for individuals and families
If you need health coverage for you or your family, you can choose health plans like TriTerm Medical– Health insurance plans that last nearly 3 years. Coverage for preventive care, doctor visits, pharmacy and more
Need coverage for a brief time? Standard Health insurance coverage to bridge the gap if you're between jobs or need a short-term solution. plans can help you fill a gap in coverage from 1 month to just under a year.
You can also compare plans on range of supplemental plans like dental insurance, vision insurance, accident insurance, student insurance, international travel insurance and more
How much should you spend on health insurance?
Health insurance helps pay for medical expenses. But it isn't free. That's why it's important to know how much you can afford to spend on health insurance on an annual basis.
The first cost in health insurance is the premium. If you are the only person in your household and make less than $49,960 per year and don't have health insurance through your employer, you may qualify for federal subsidies, like the premium tax credit to help you pay the monthly premium.
(The income limit for subsidies is based on federal poverty guidelines and varies based on your state and household size.).
If you don't qualify for a subsidy, you should aim to spend under 5% of your annual gross income on health insurance premiums. That's how much consumers spend, on average, on health insurance premiums.
How to Save Money on Health Insurance- affordable health insurance Arizona
With health insurance costs skyrocketing, it's more important than ever to save where you can. Our guide will show you how and provide some creative solutions as well.
Medical expenses can be a big drain on your bank account and may even lead to bankruptcy. Interestingly enough, this can be the outcome even when people are covered by health insurance. Sky-high health insurance premiums and out-of-pocket costs– in combination with the lost wages that often come with a serious illness or injury– can create tens of thousands of dollars in personal expenses.
For that reason, it's imperative that you know how to save money on health insurance. That includes, as much as anything else, knowing how to properly manage the plan you have and take advantage of every cost-saving technique that may be available.
Find the Cheapest Insurance Quotes in Your Area(Policy Changes – Blake Insurance Group LLC)
Know Your Health Insurance Plan
It's unfortunate but very few people know what's in their health insurance plan
Out-of-Pocket Maximums DO Matter
As the cost of healthcare skyrockets, insurance companies have made policies "more affordable" by passing more of the first dollar medical expenses onto the consumer
Dealing with Out-of-Pocket Costs
As you can see, out-of-pocket costs have gotten much more complicated in recent years
Your guide to short term health insurance, Most Americans can sign up for low-cost, short-term health plans.
Yes, short-term health plans provide coverage, but they fall well short of what's considered health insurance under the Affordable Care Act (ACA).
The ACA restricted short-term plans to young people and Americans who couldn't afford any type of insurance. However, the federal government changed that to allow anyone to apply for a short-term plan in 2023.
Short-term health plans are low-cost, affordable low-coverage plans in Arizona. These plans are available for most people up to one year with the option to extend the plans twice. In effect, you could have a short-term plan for three years. That's unlike regular health insurance, which doesn't have time limits.
A good way to think of short-term plans is that they're temporary health insurance with lower premiums, higher out-of-pocket costs and less coverage than a standard health plan.